Opportunity: Reposition SOREL as a fashionable and reliable year-round brand
Strategy: SORELs will keep Her looking better for longer than any other shoe.
Approach: Through introducing a dynamic audience shift to The City-Centric Go-Getter - She's Boundless. She's completely self-made, and while she may or may not come from money, She's intrinsically motivated and thrives in Her own independence; working a steady job and also keeping the collected and chill SoHo-like mentality. For decades across North America women have been stepping into the same pair of aged yet stylish SORELs - SOREL's unique fashionable utility footwear and brand values are parallel to the ideologies of these young women, believing in the creative soul and having a heart of gold.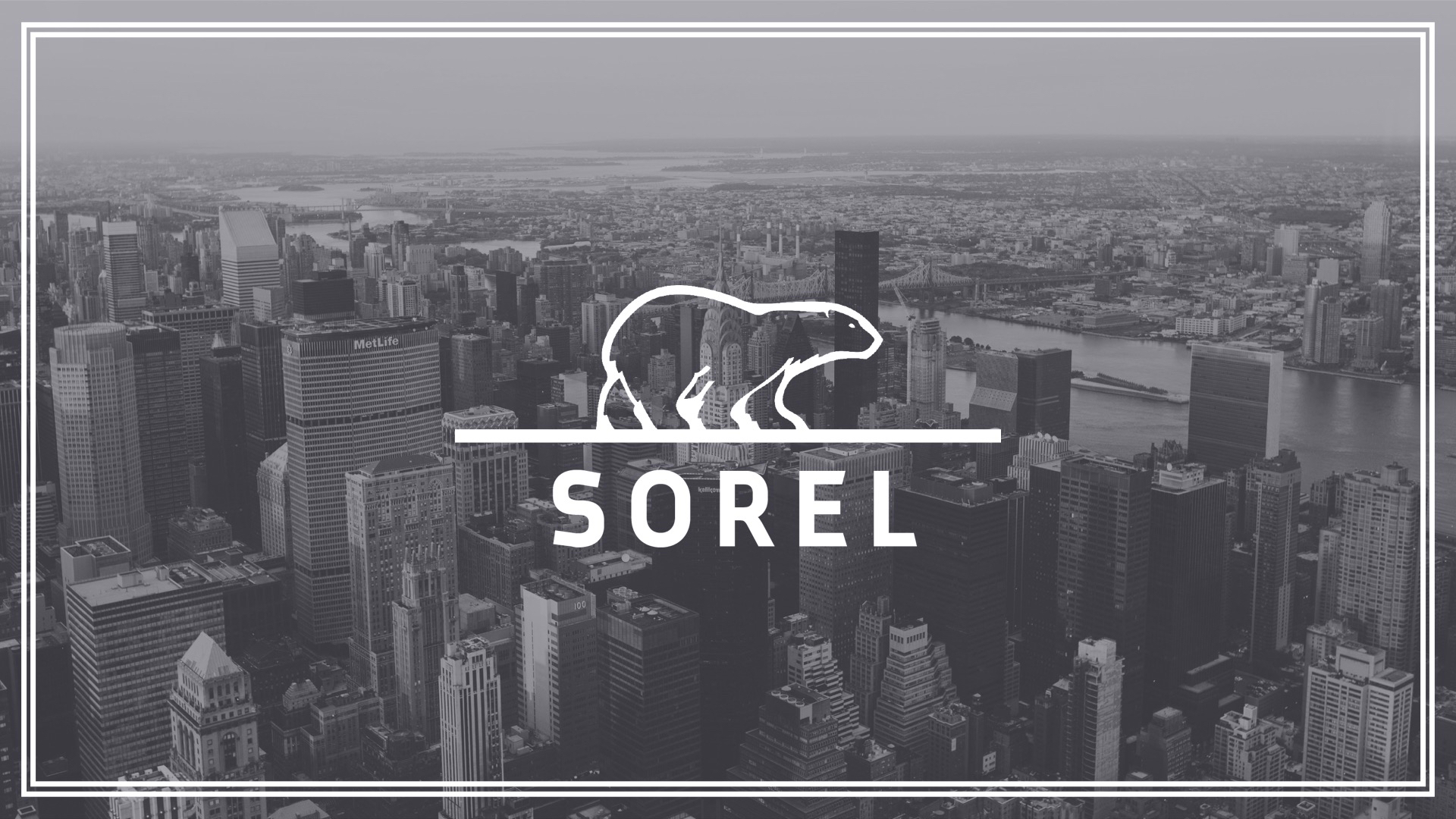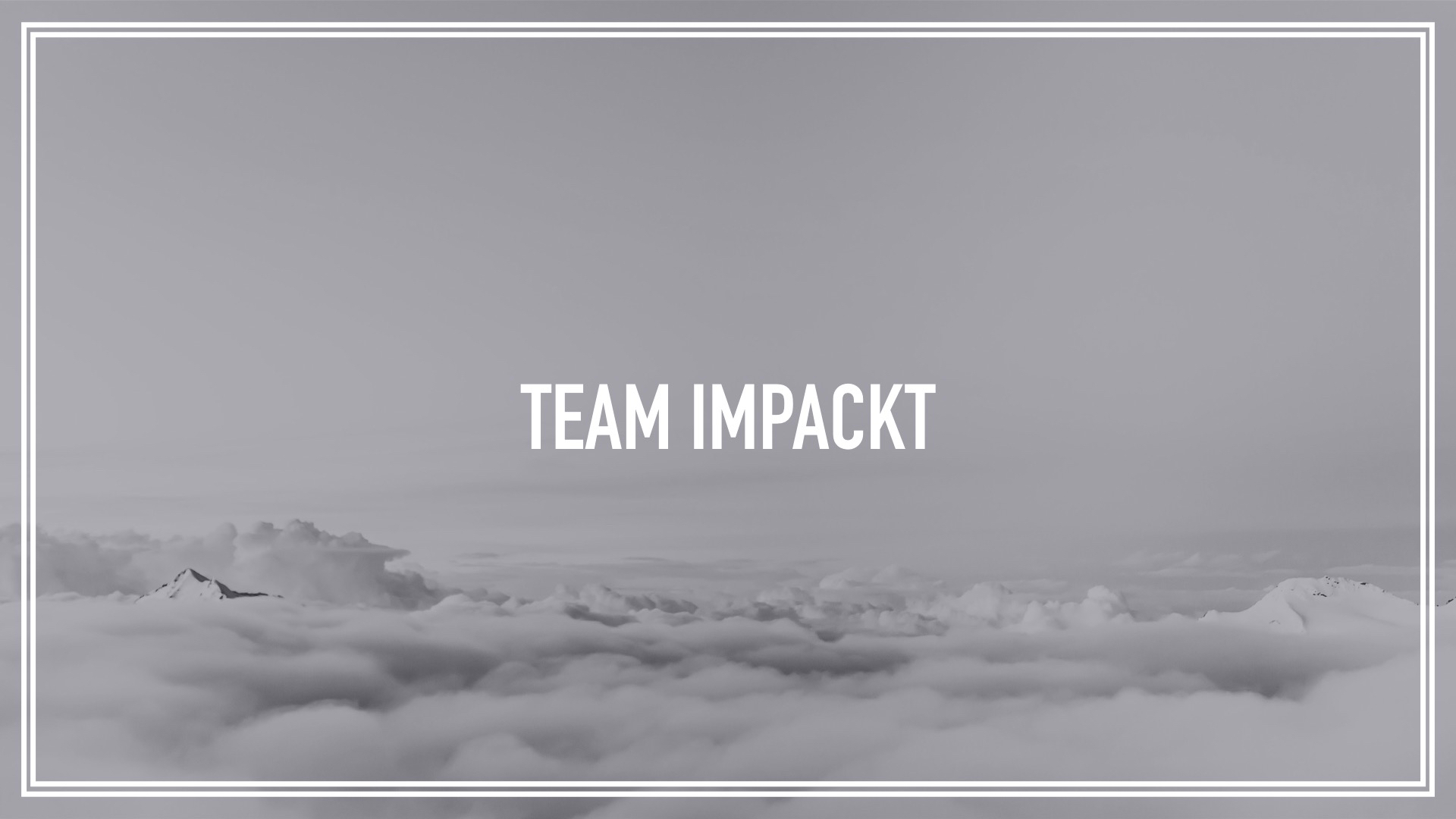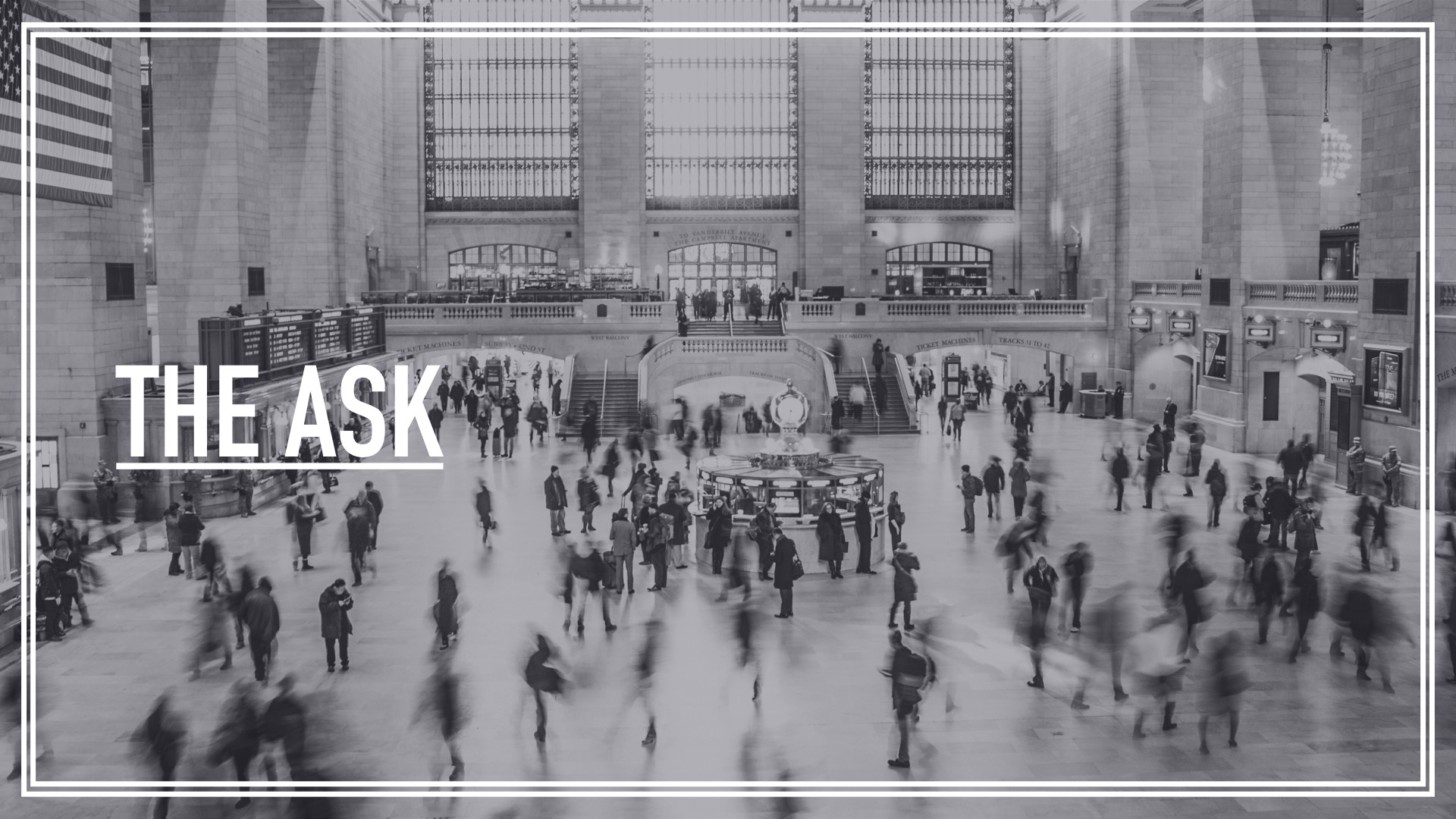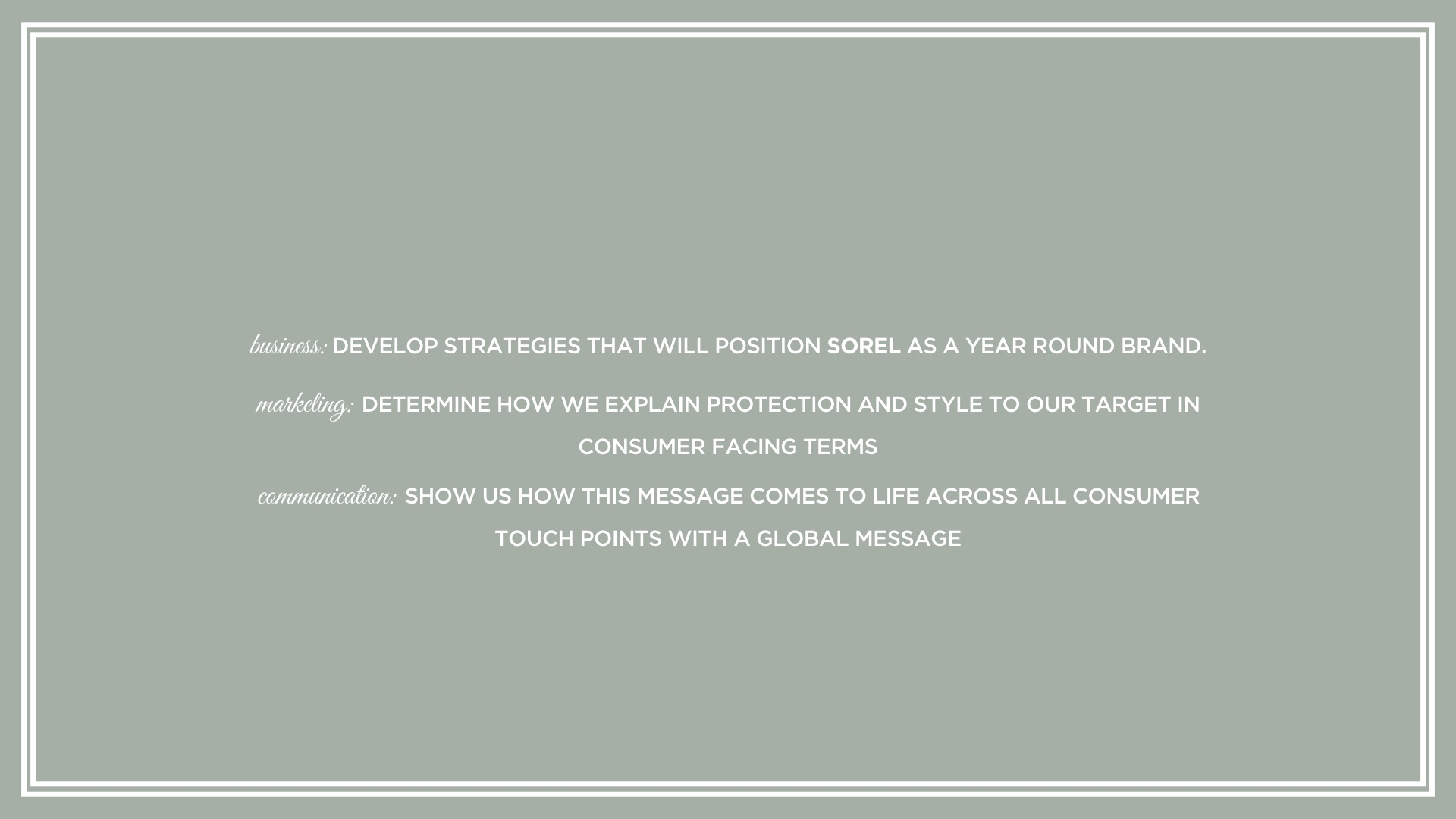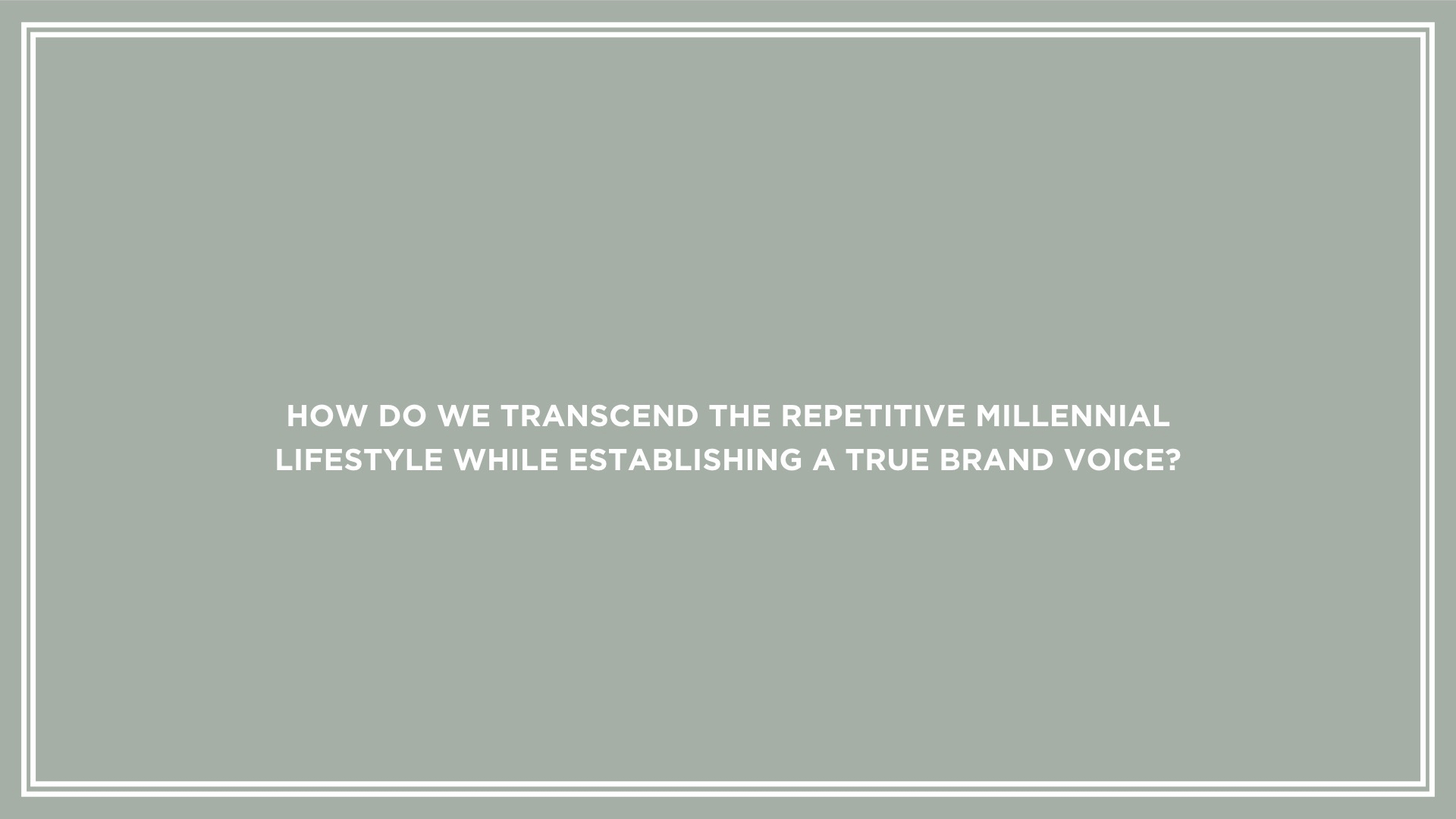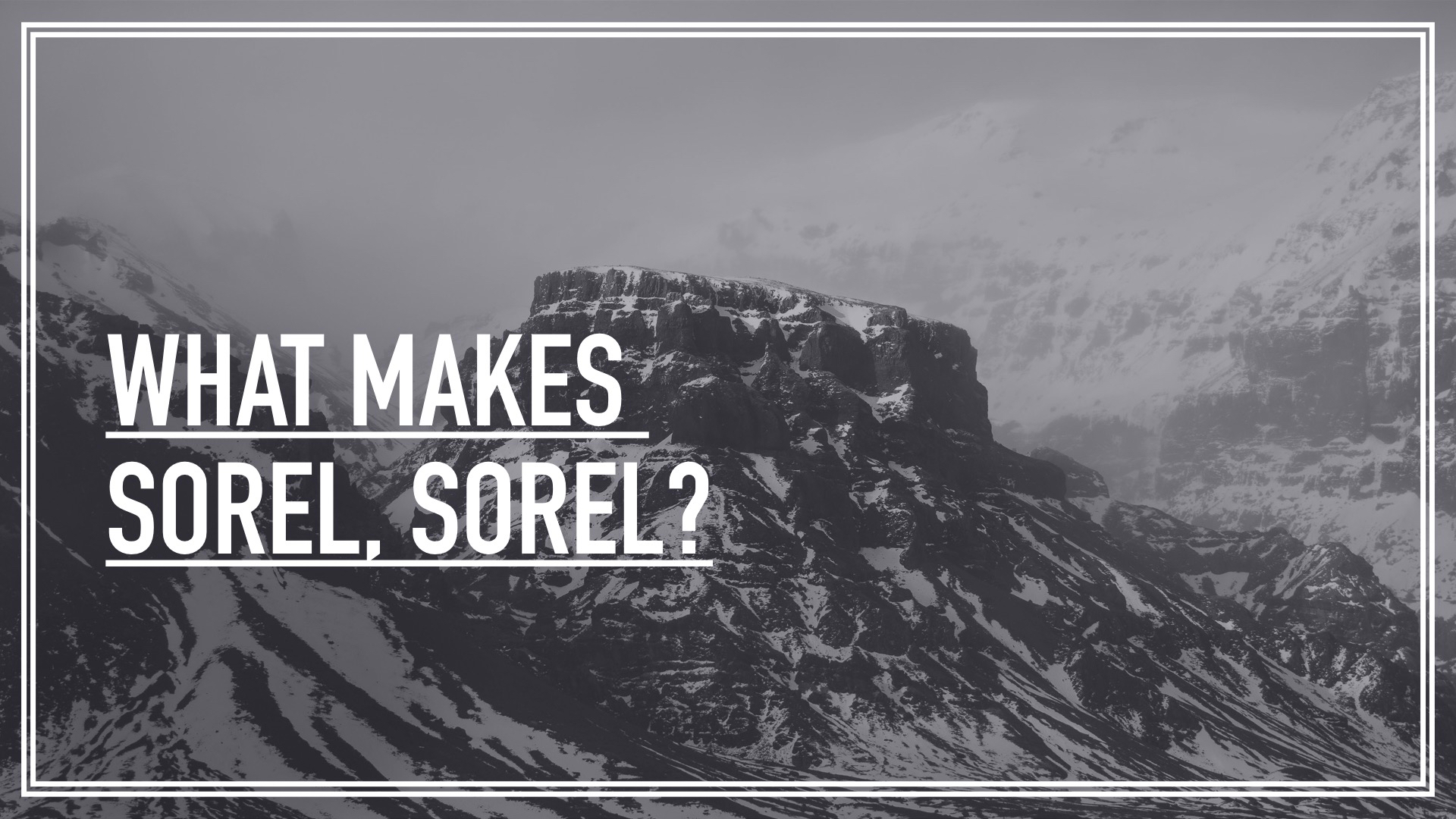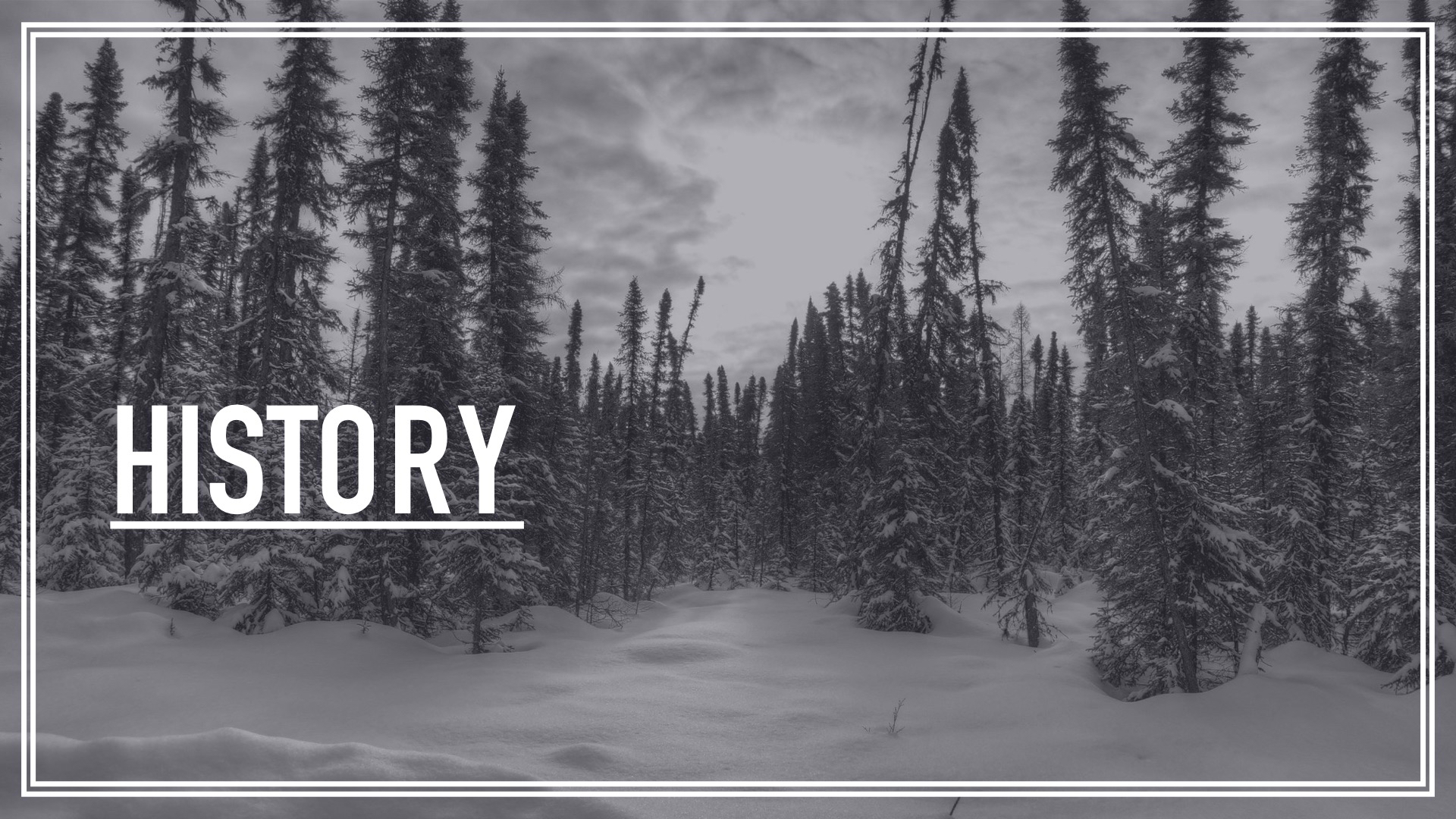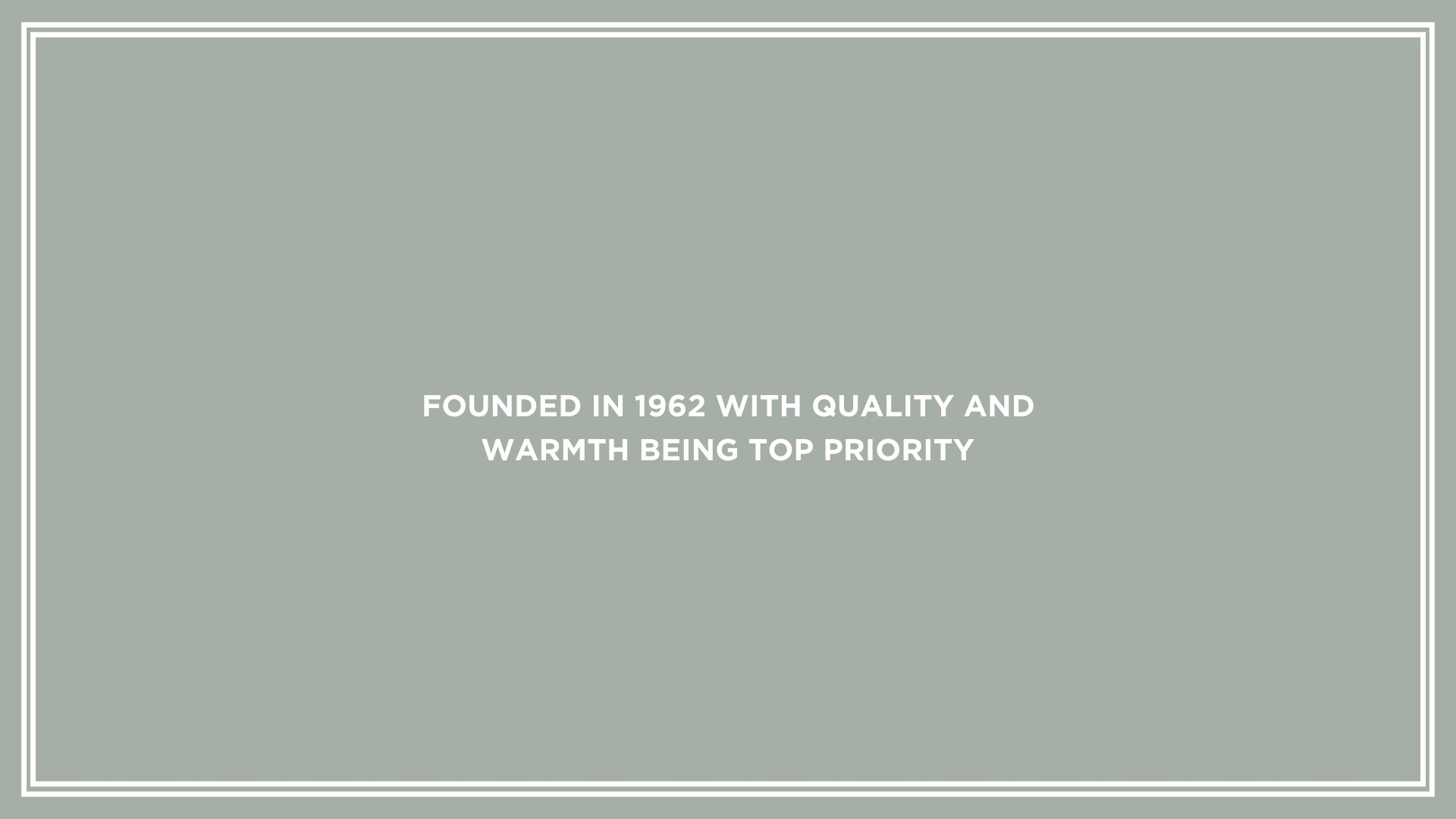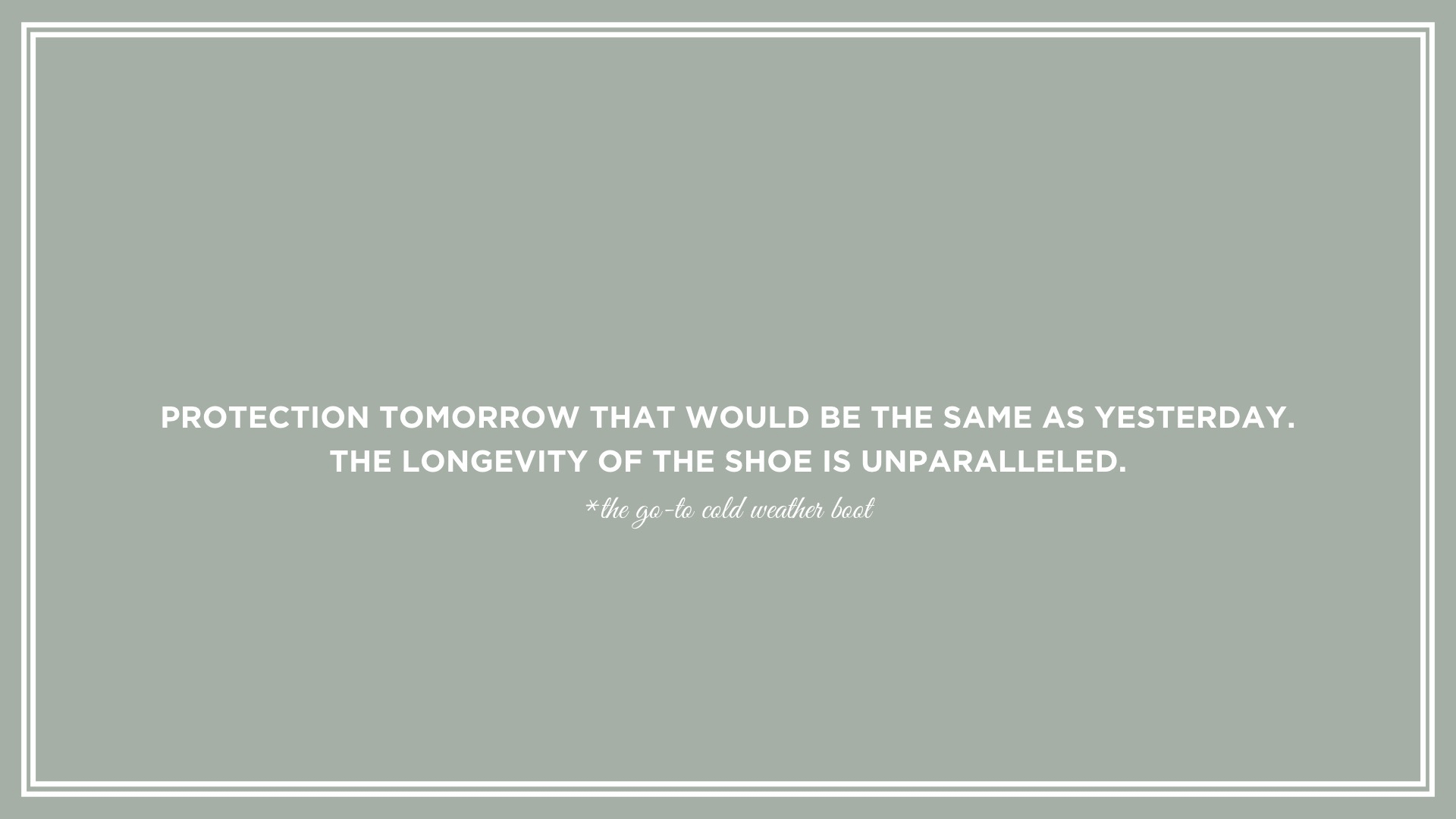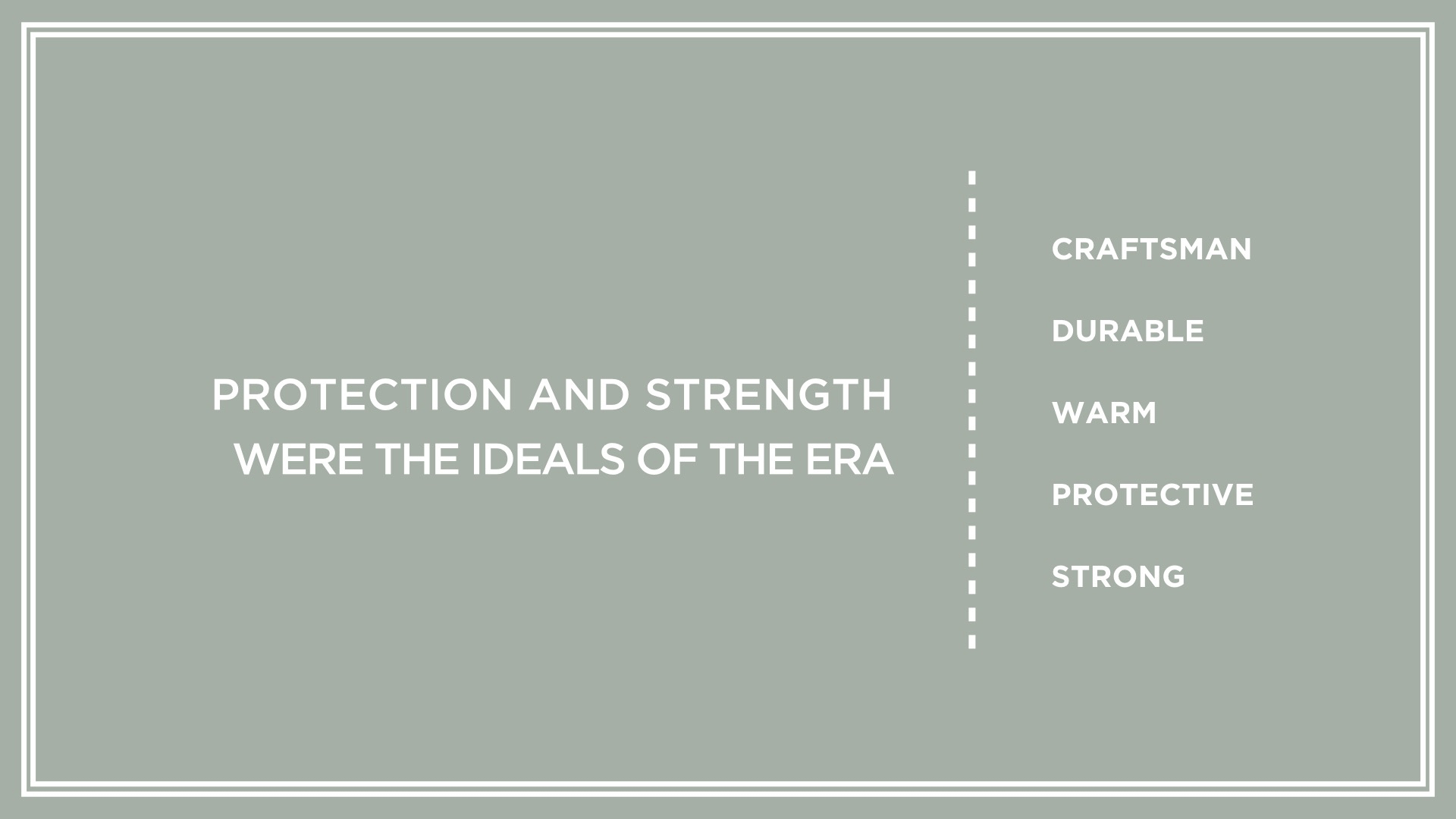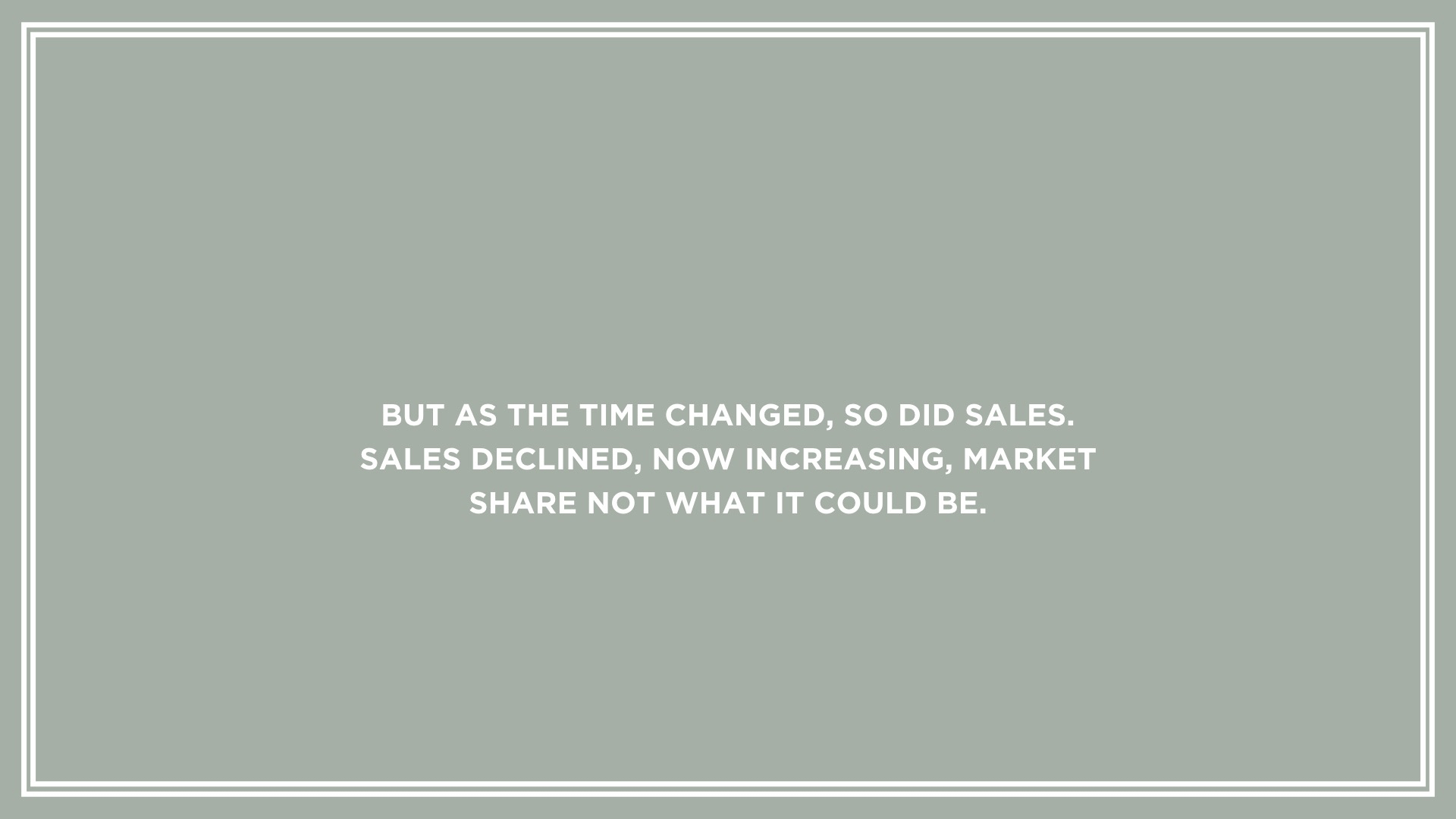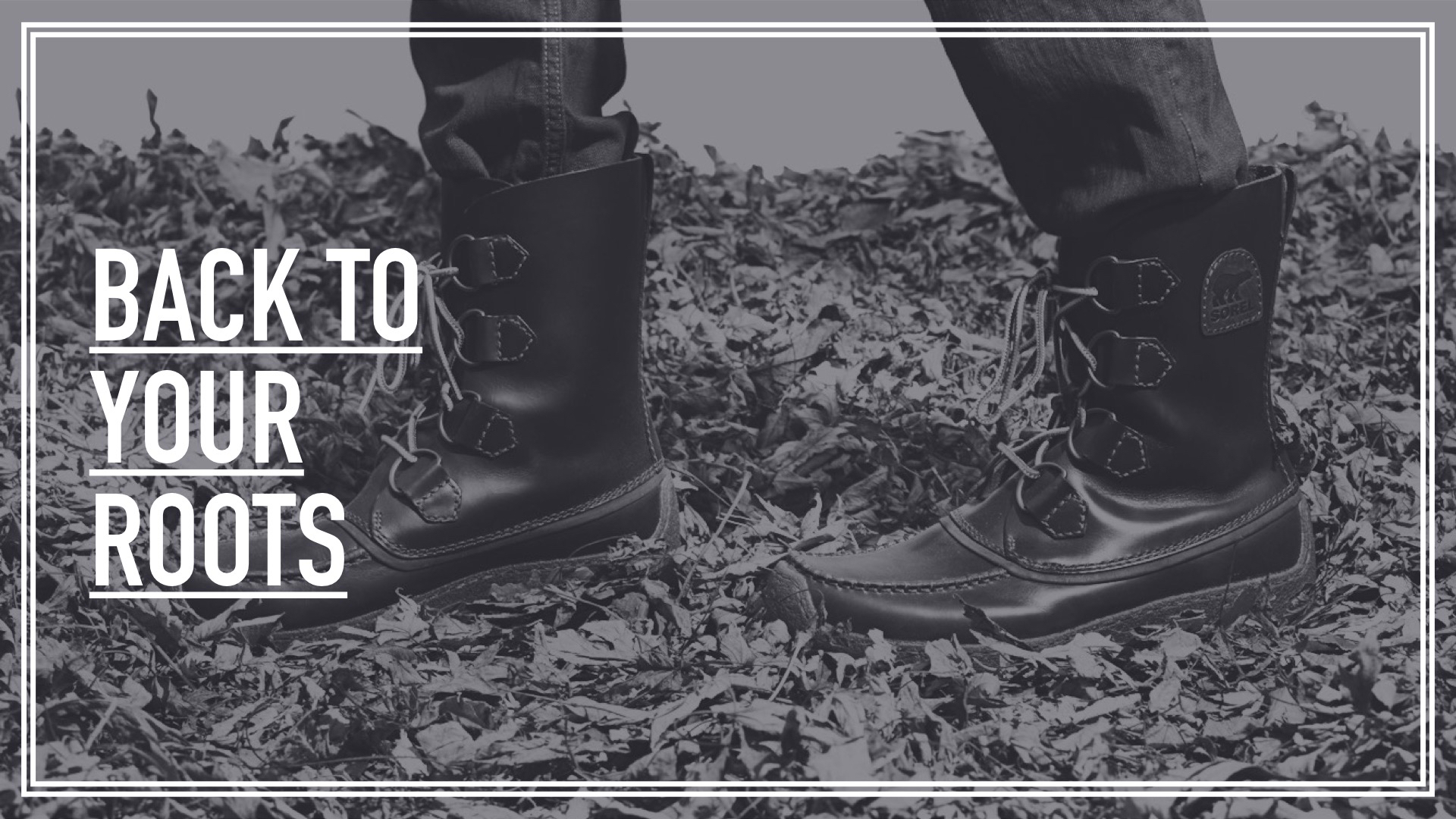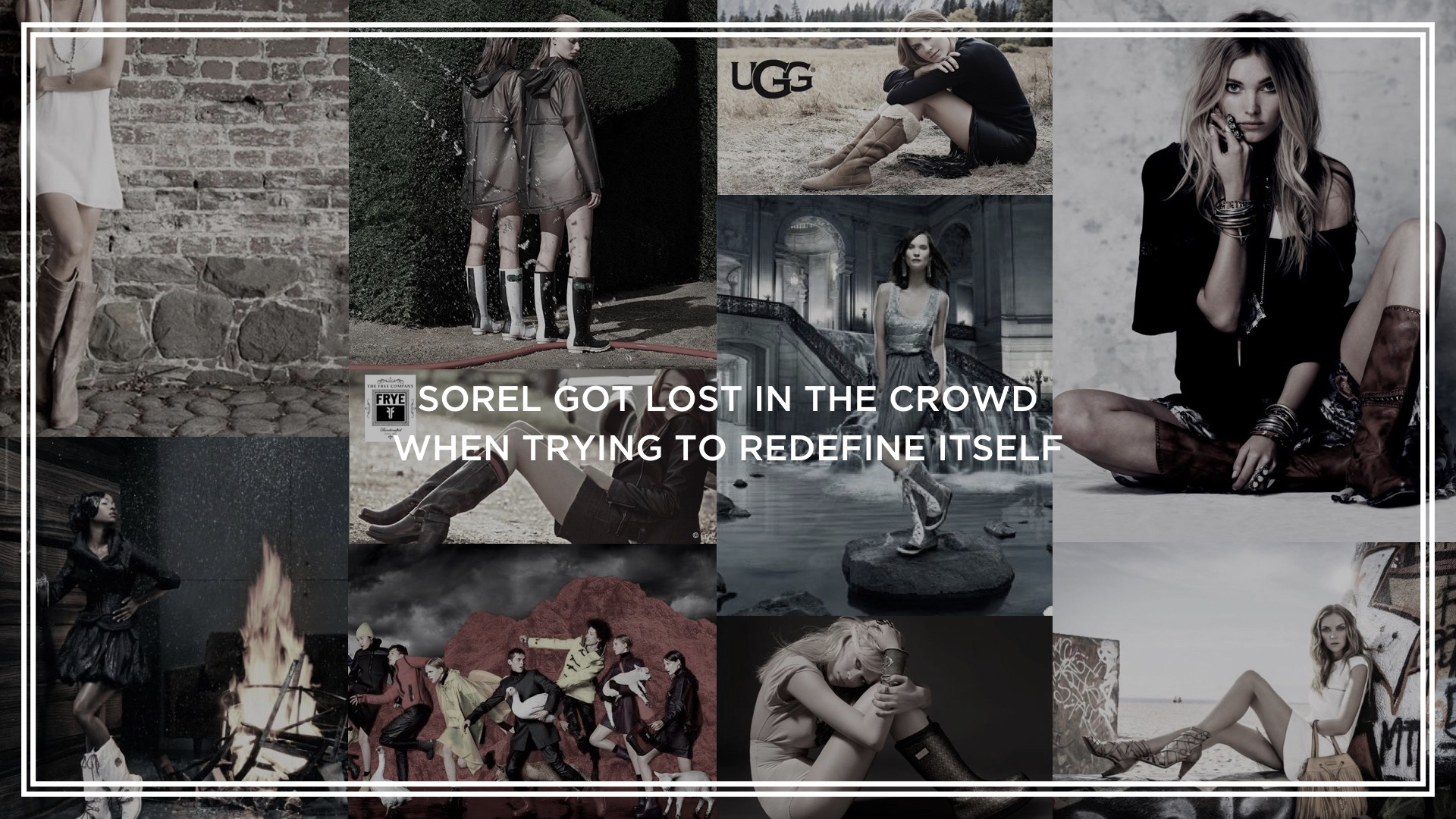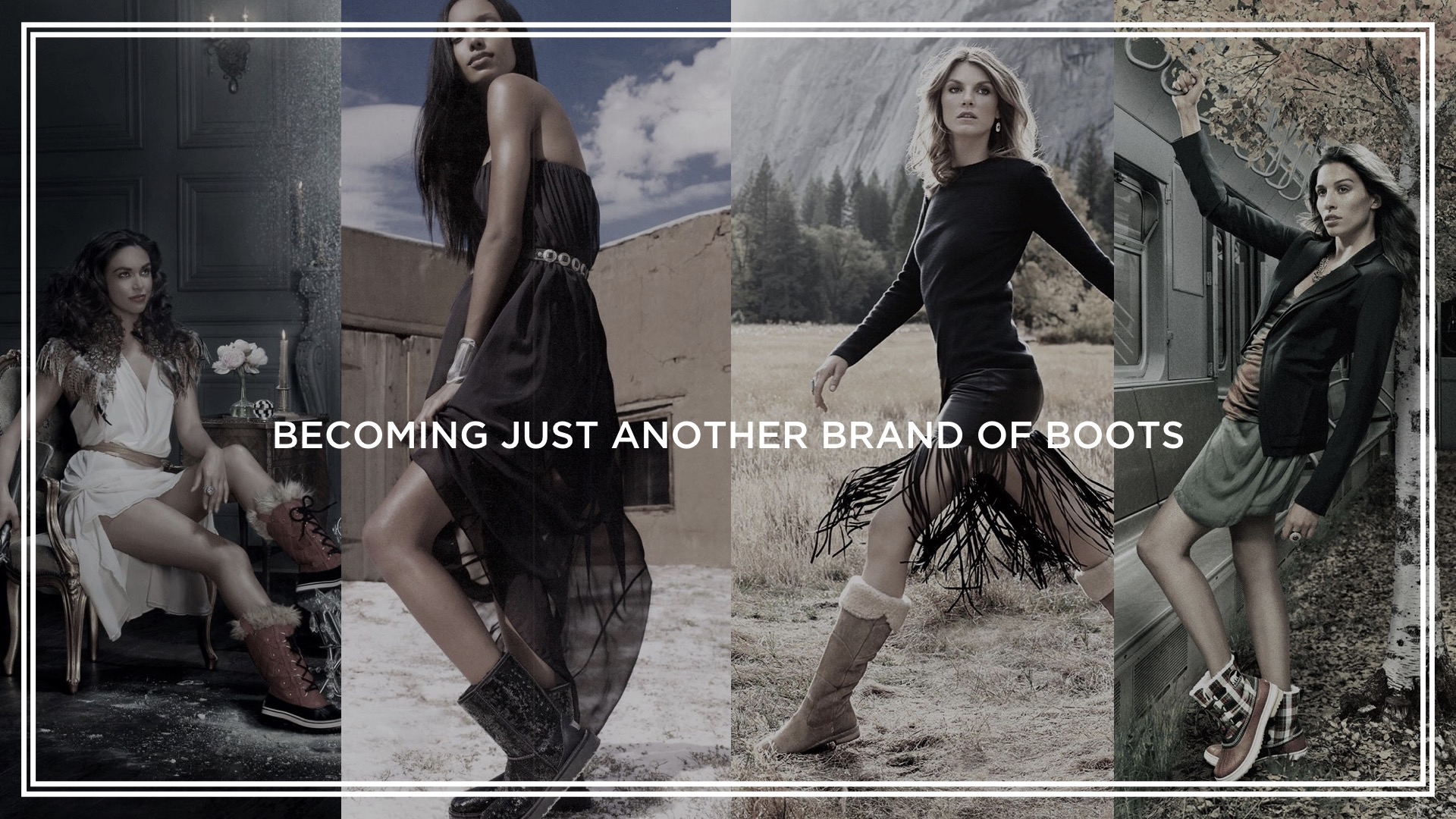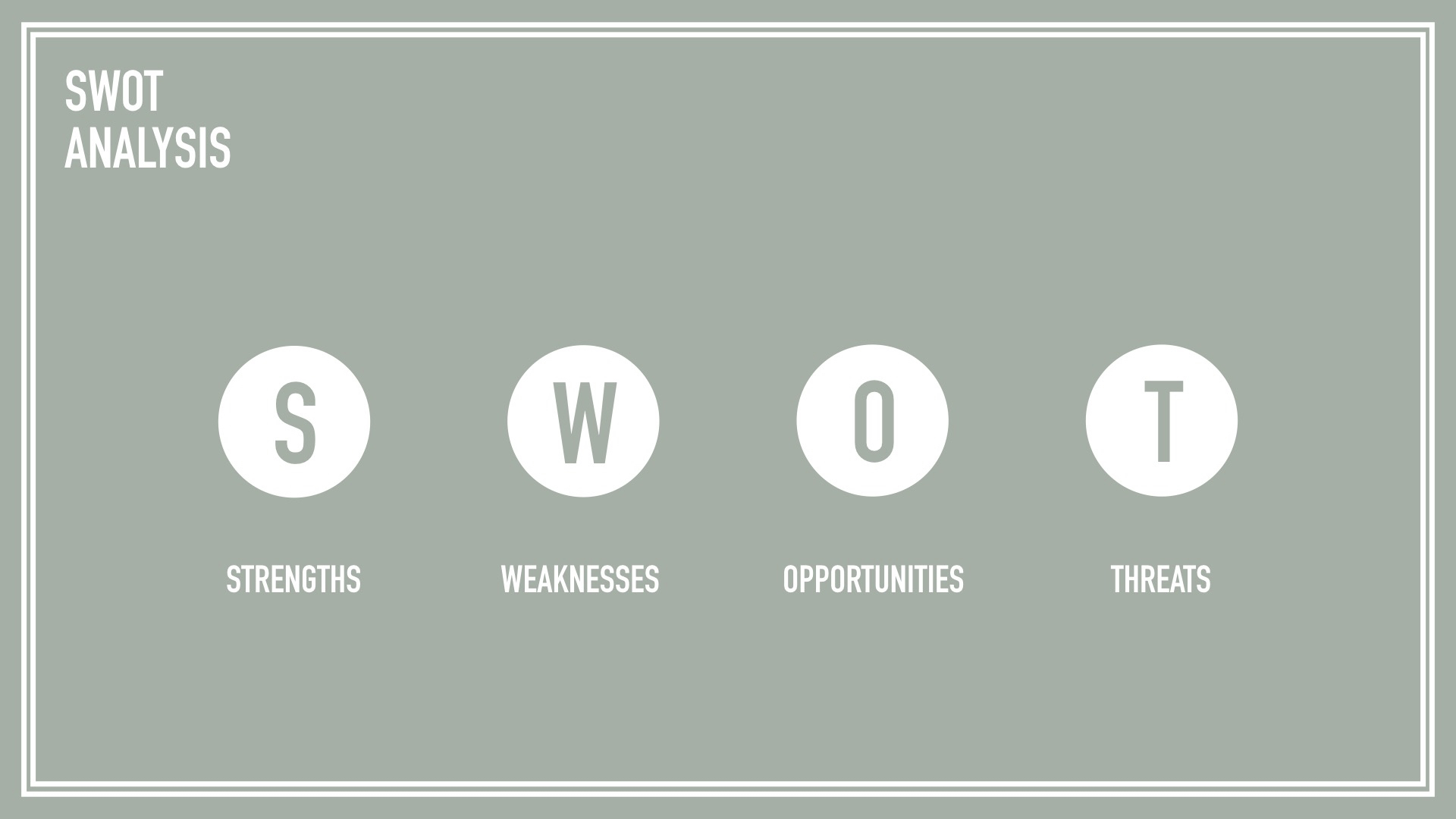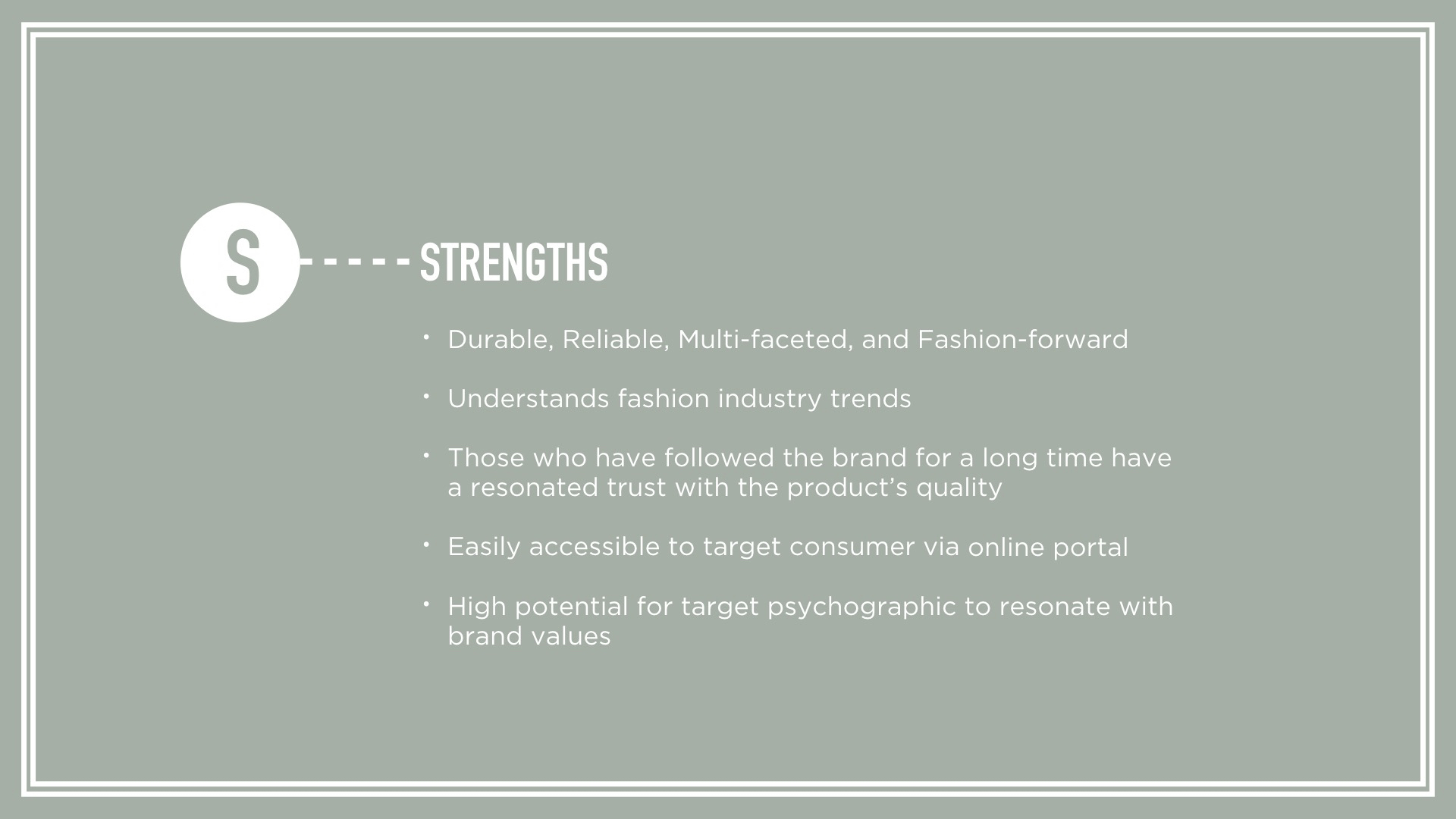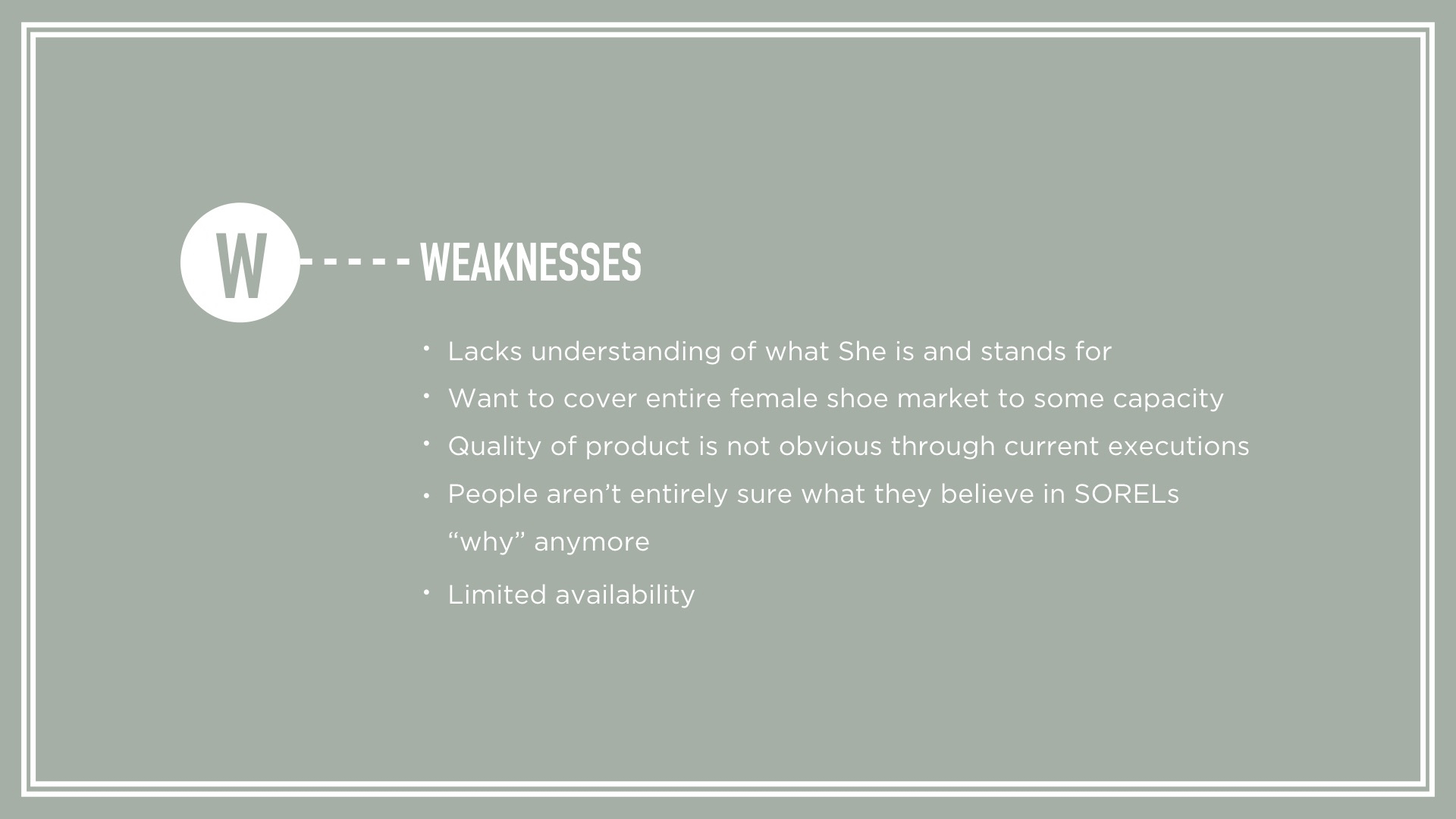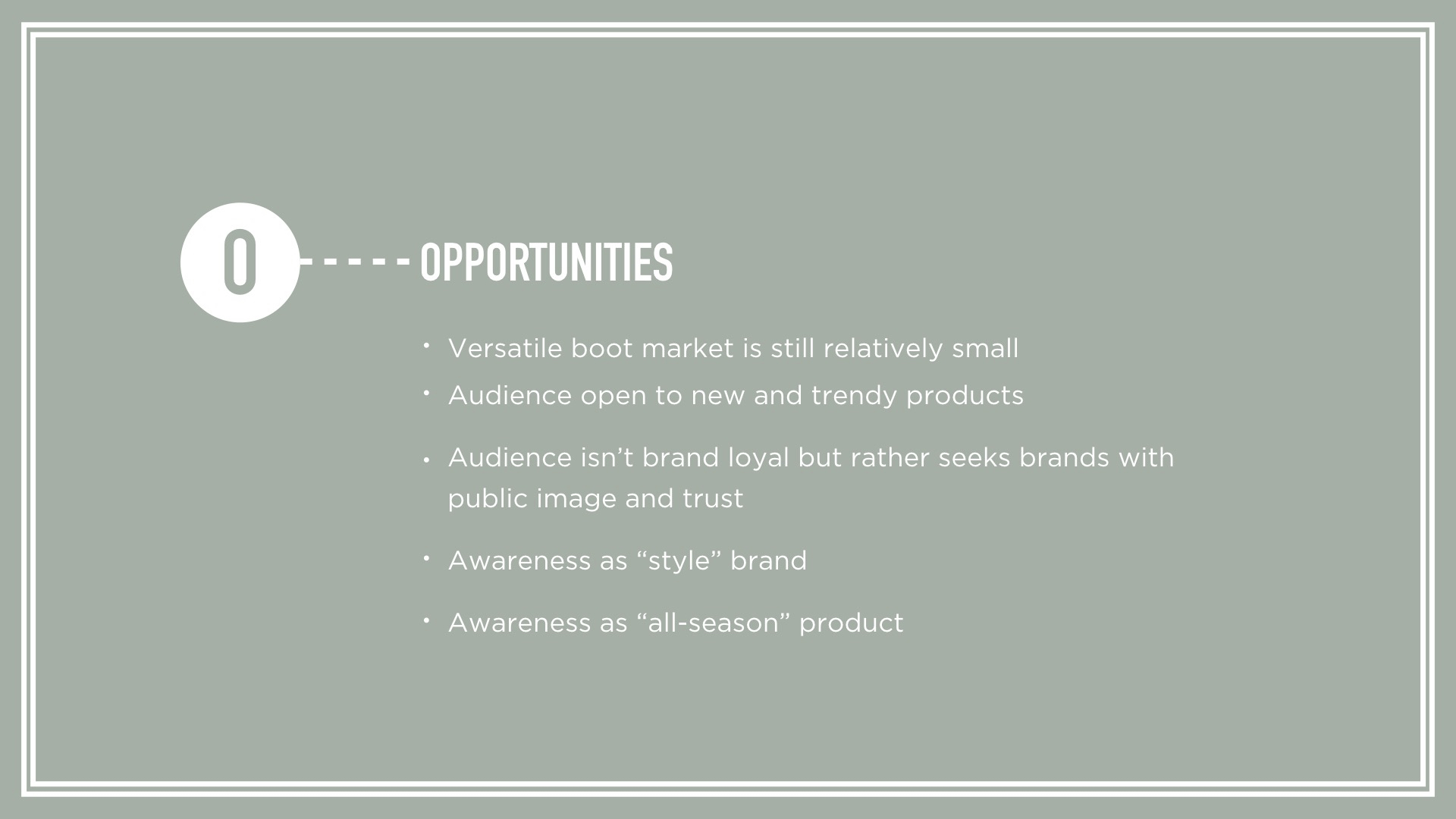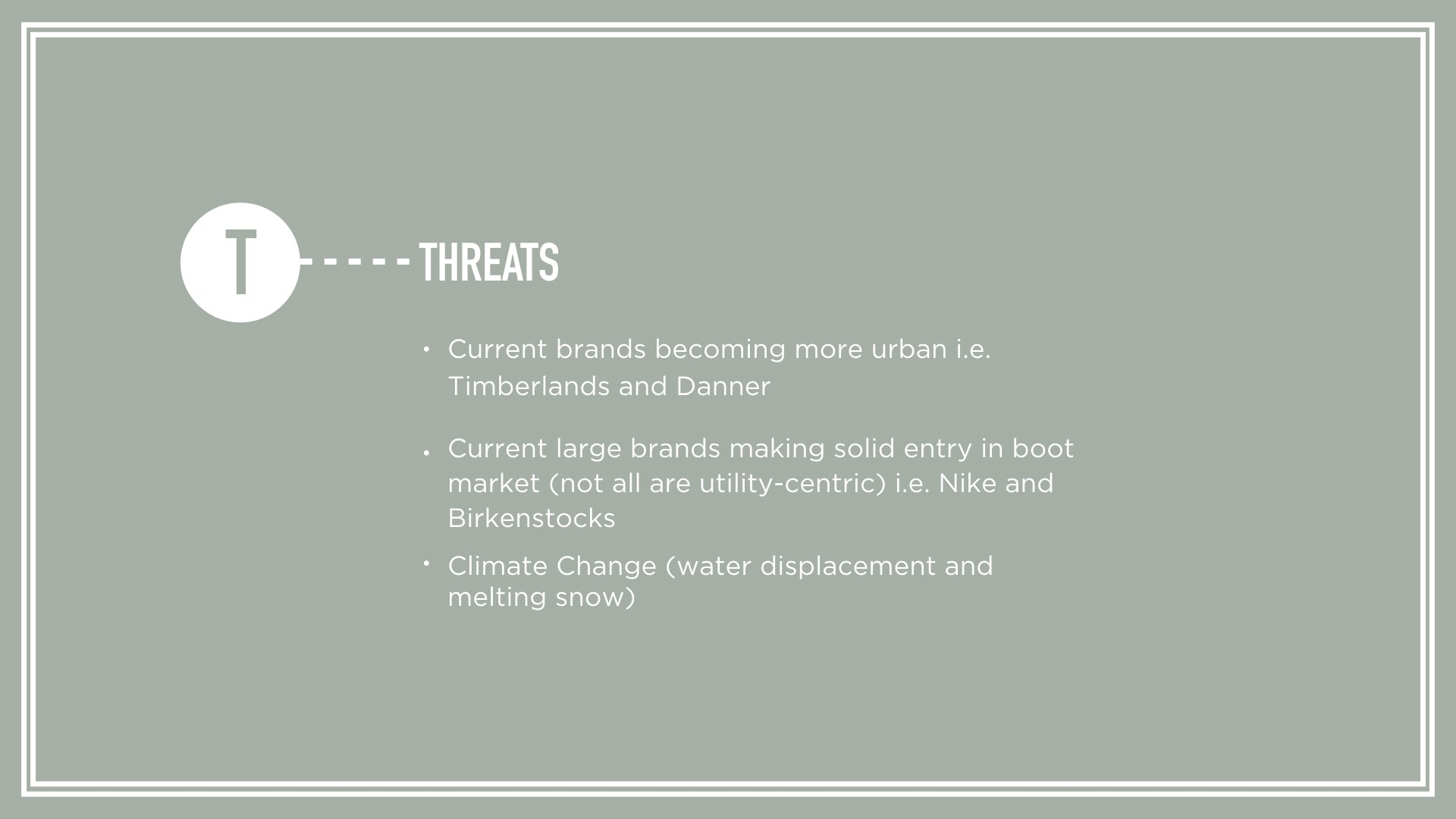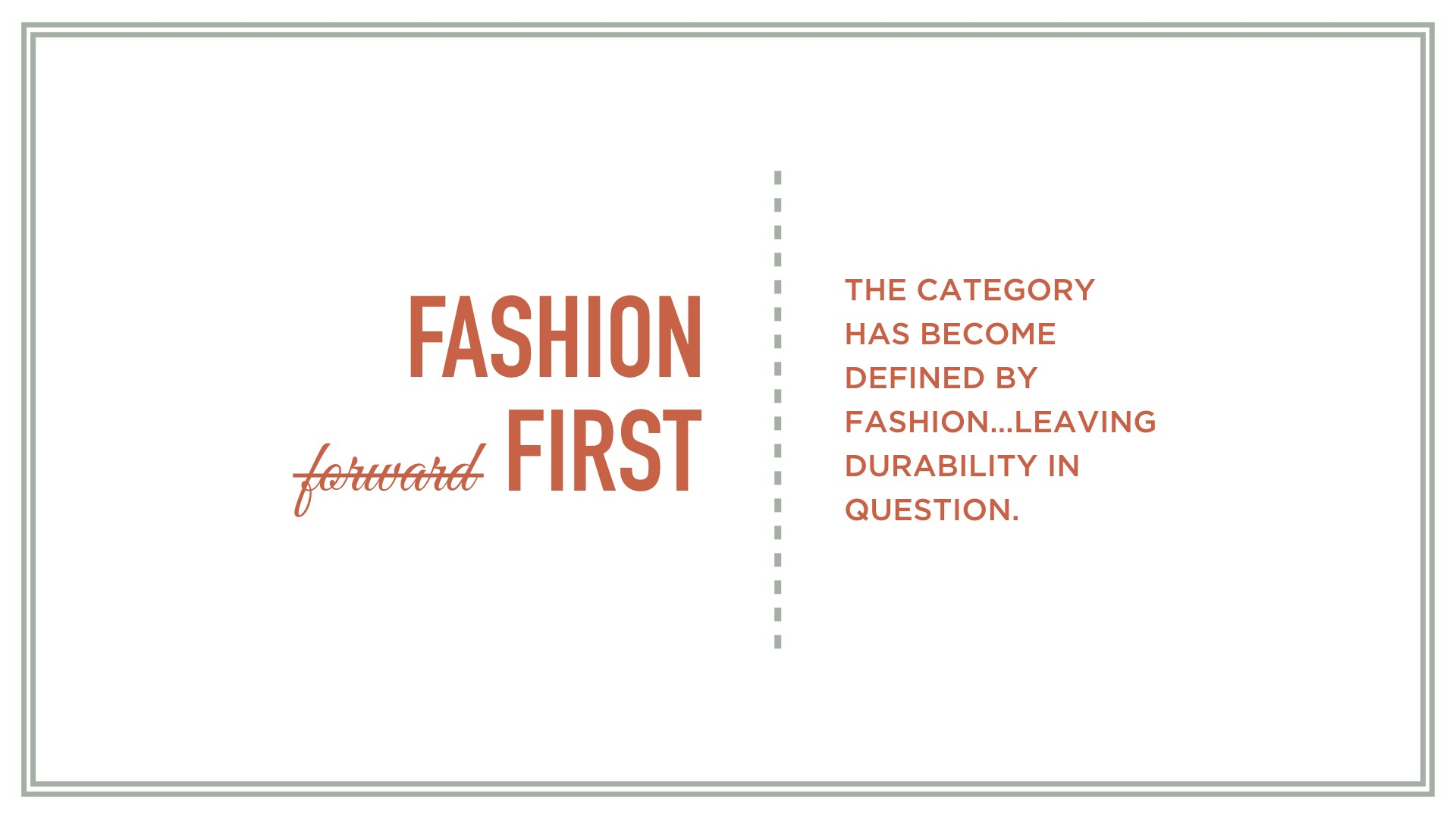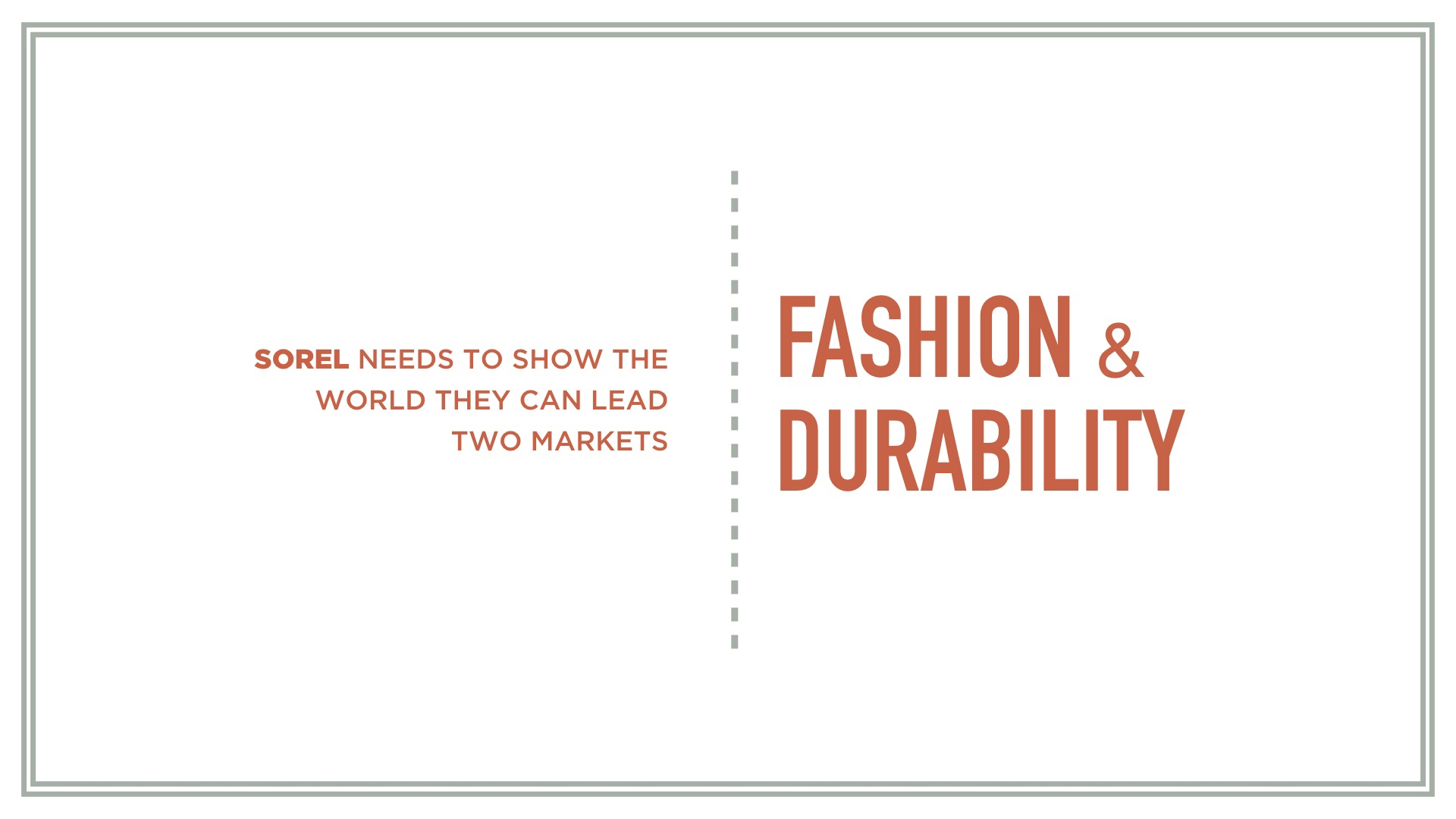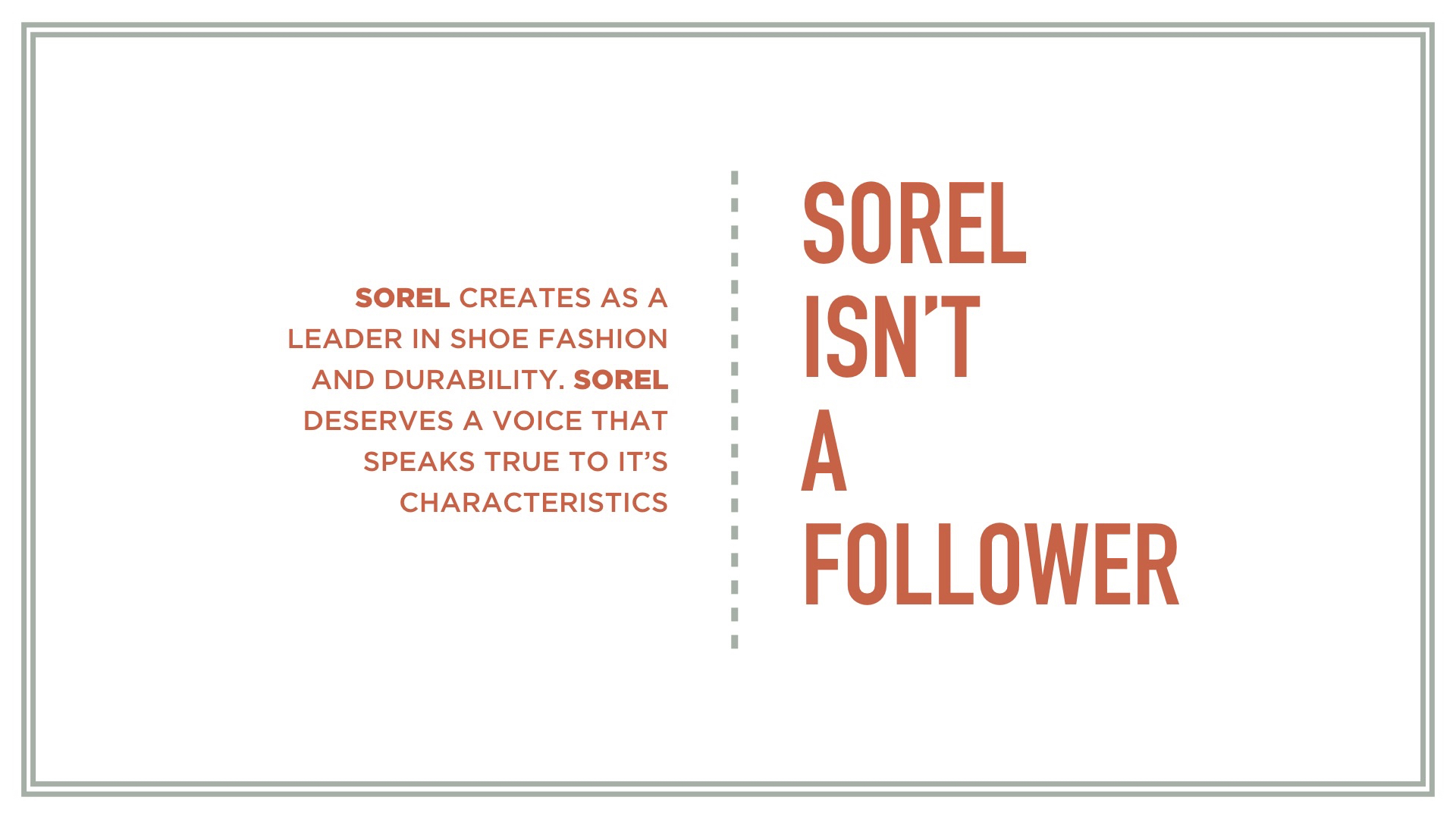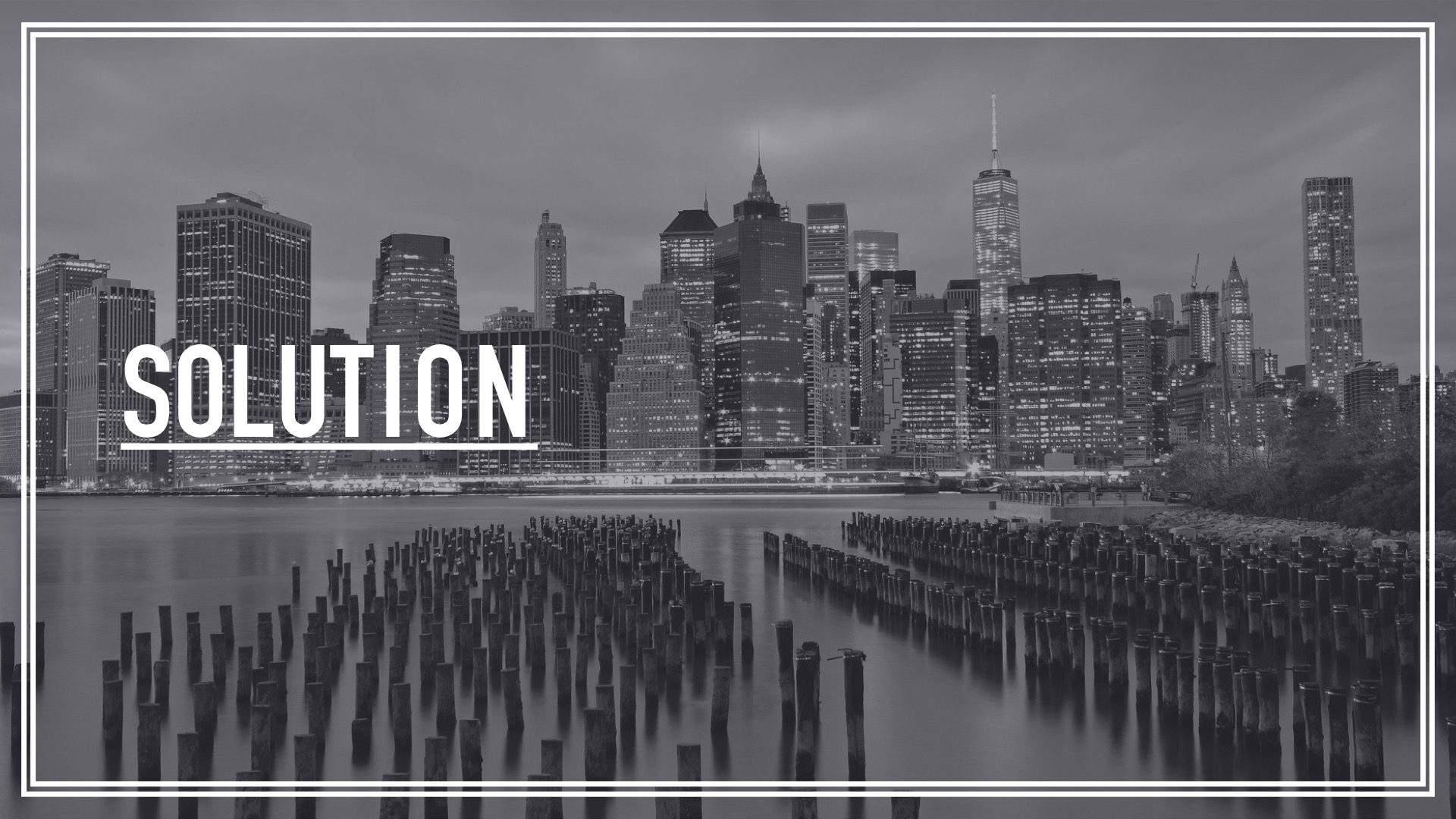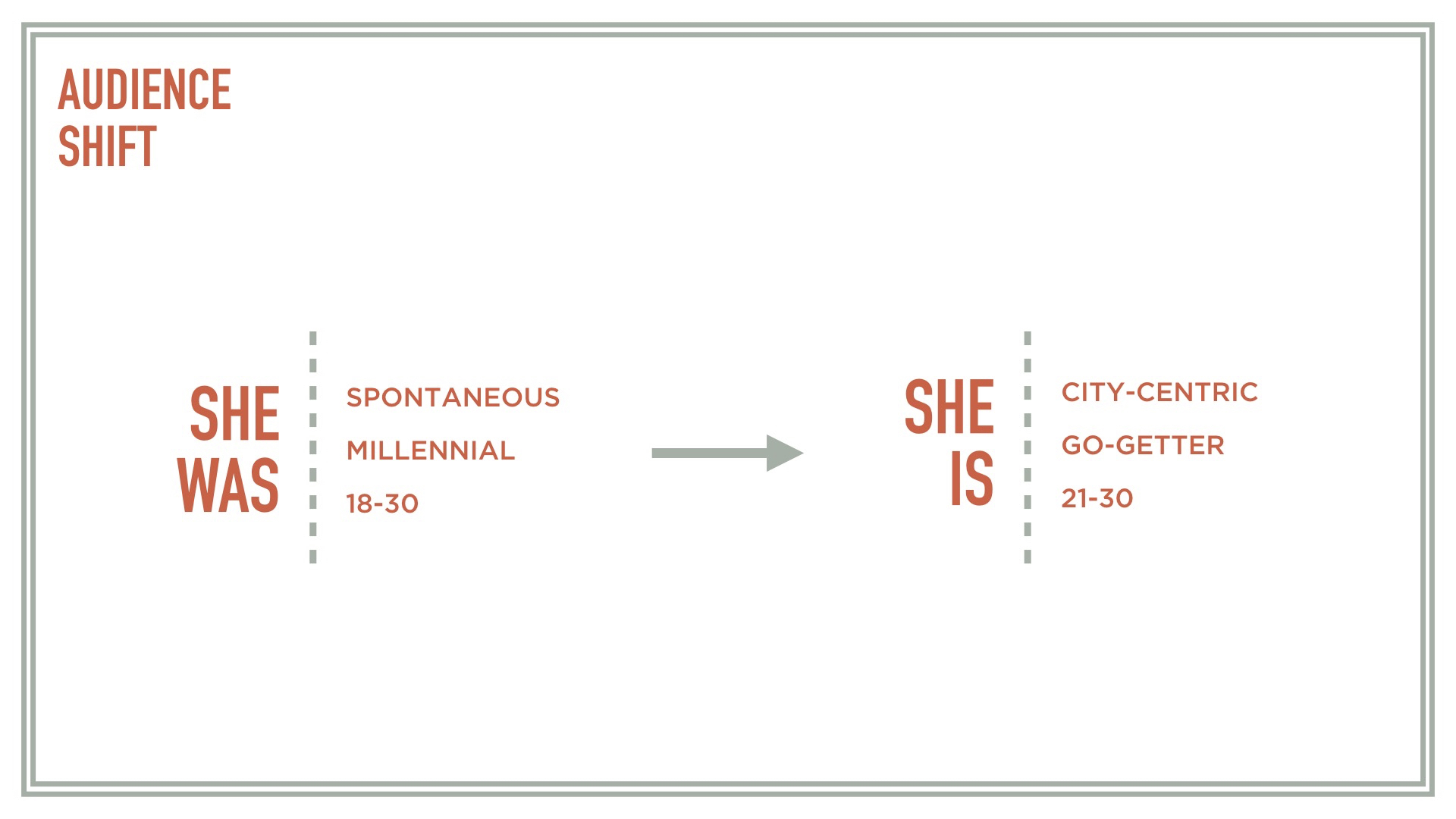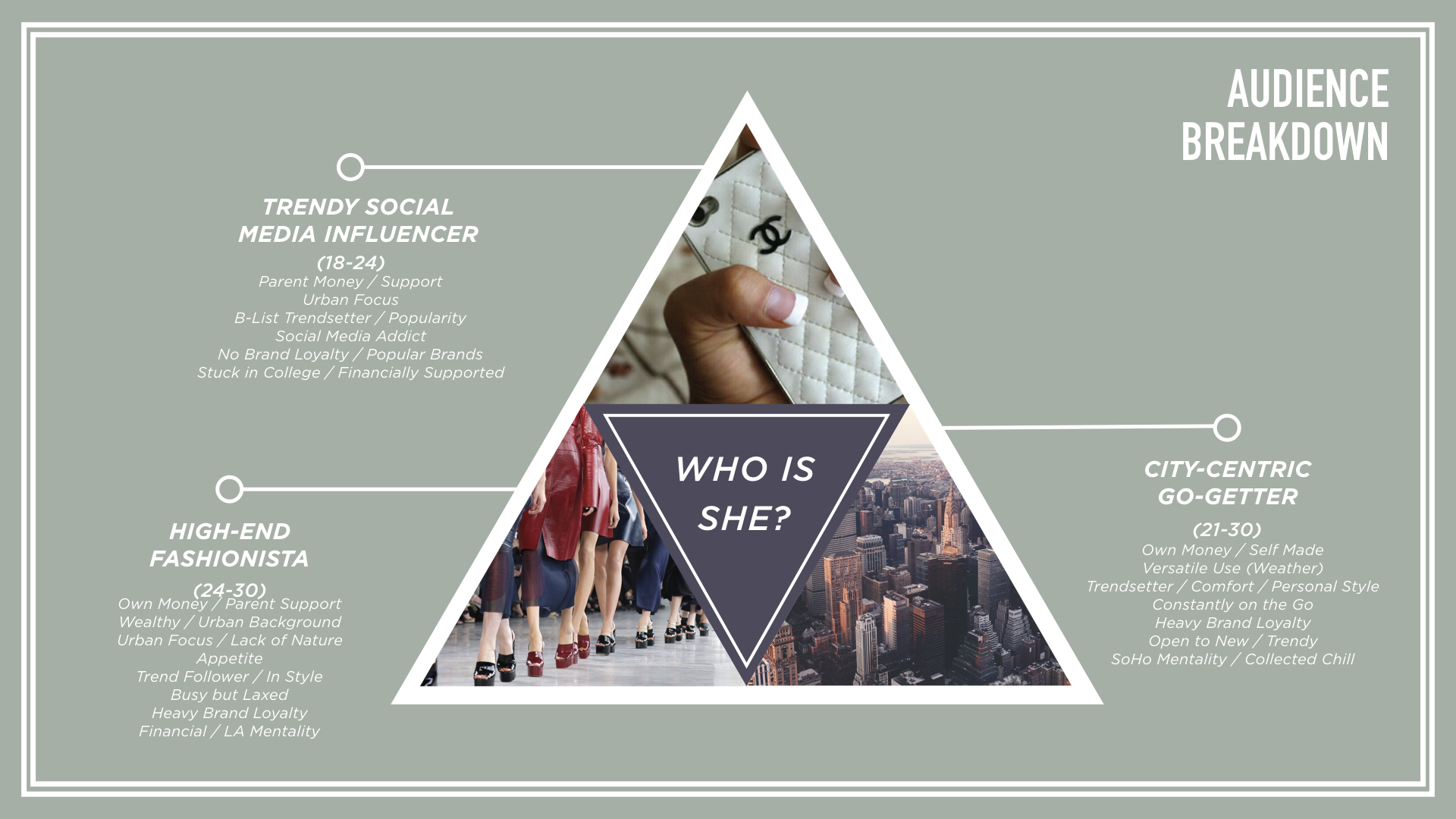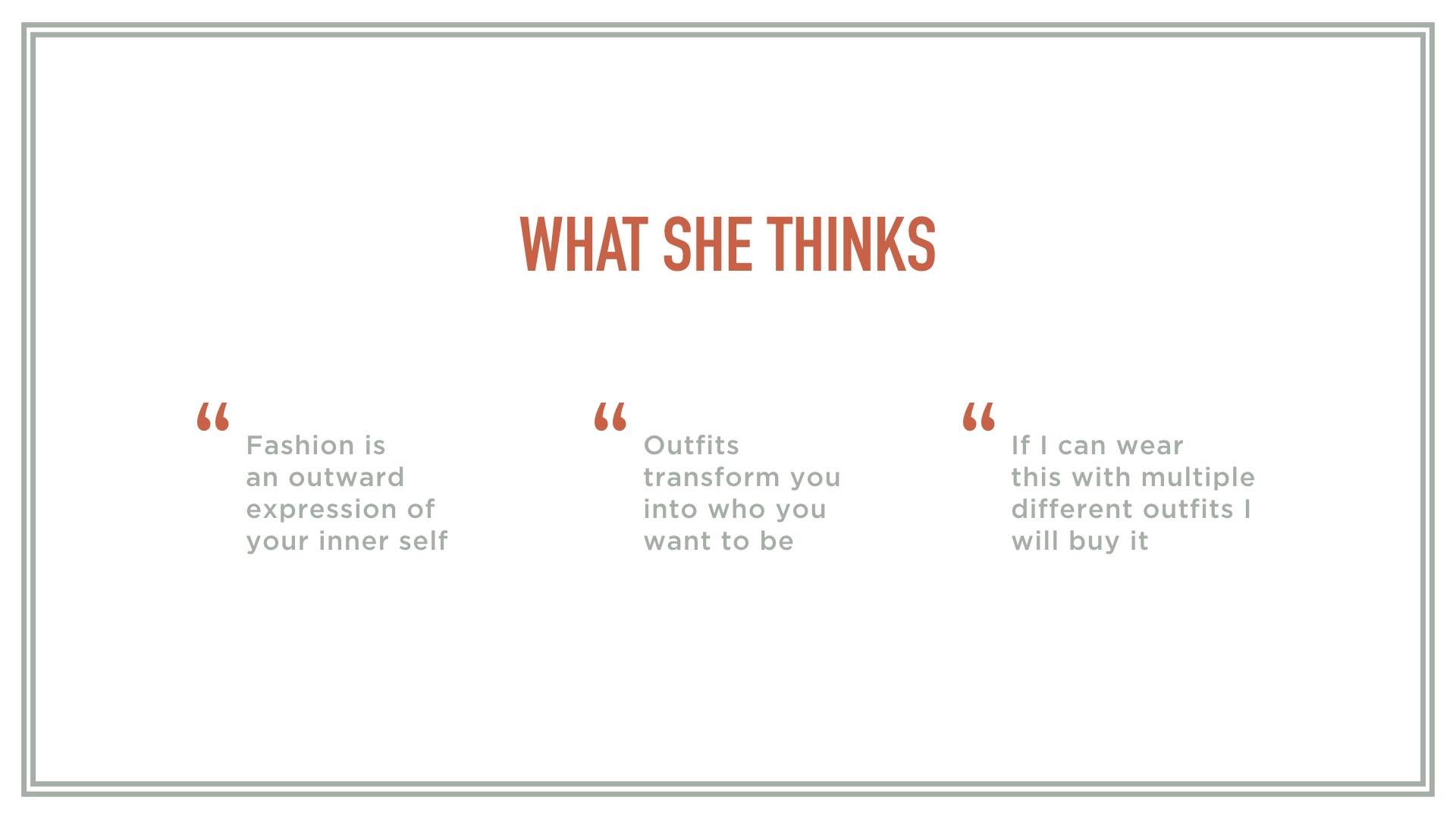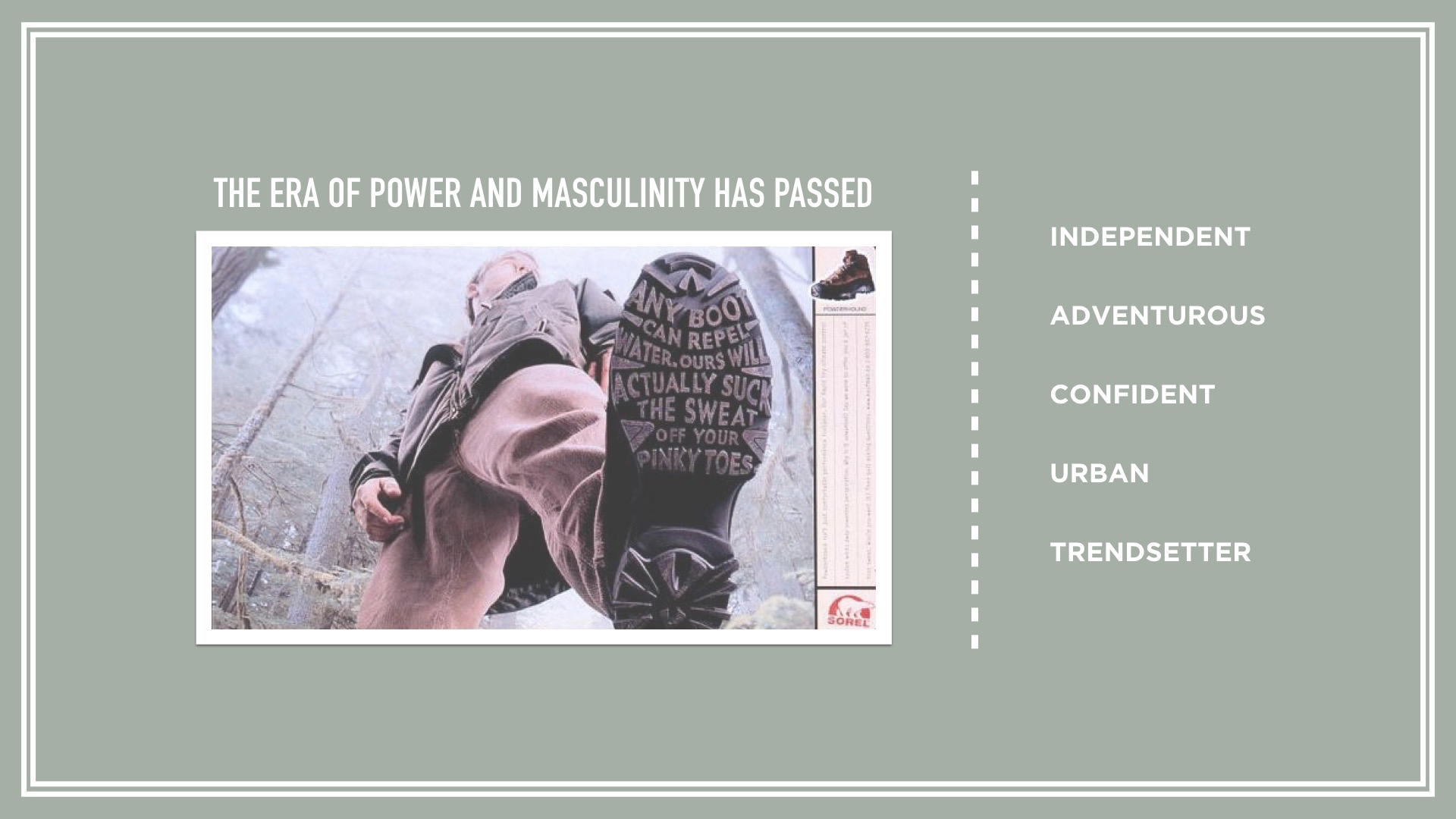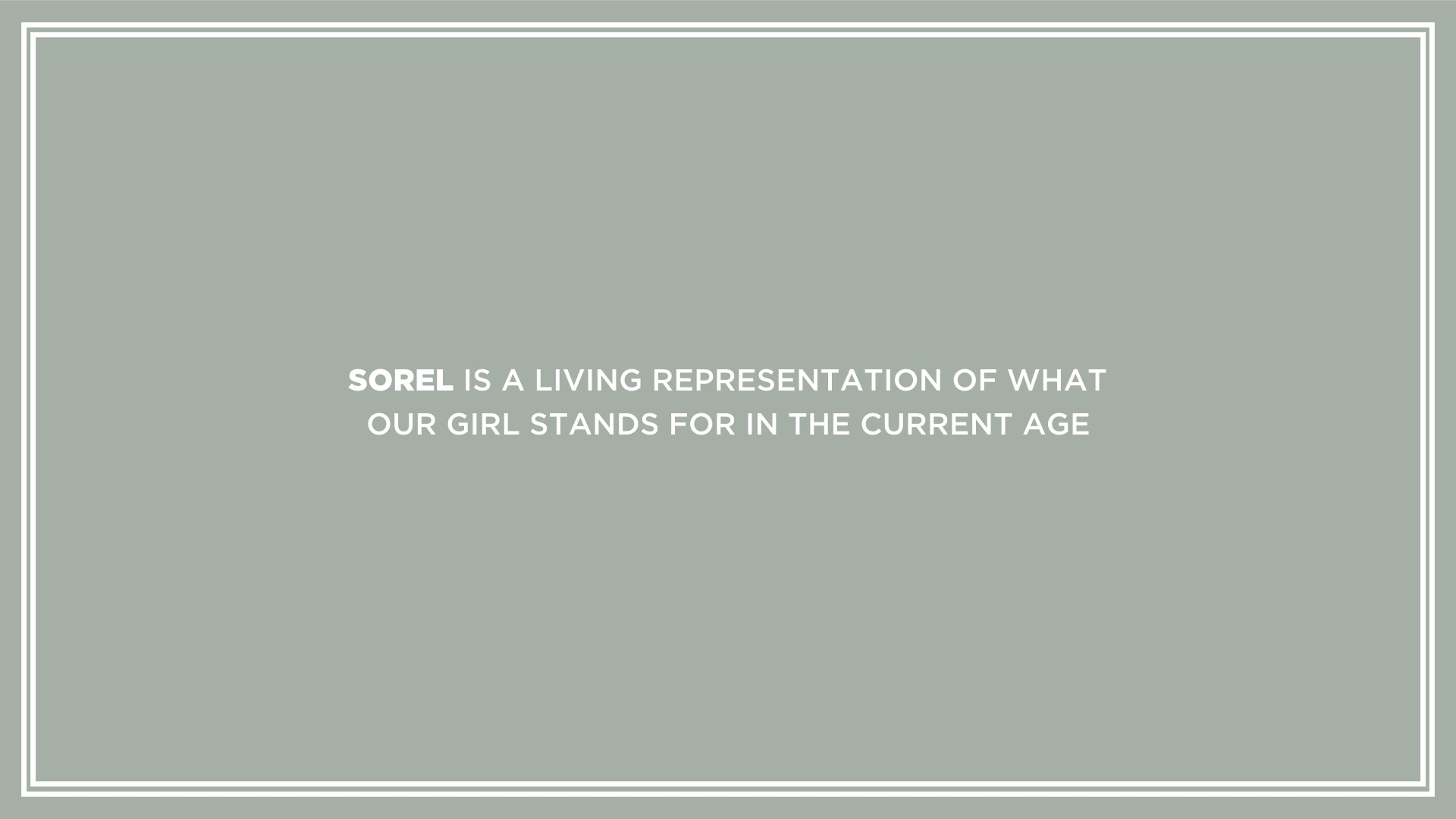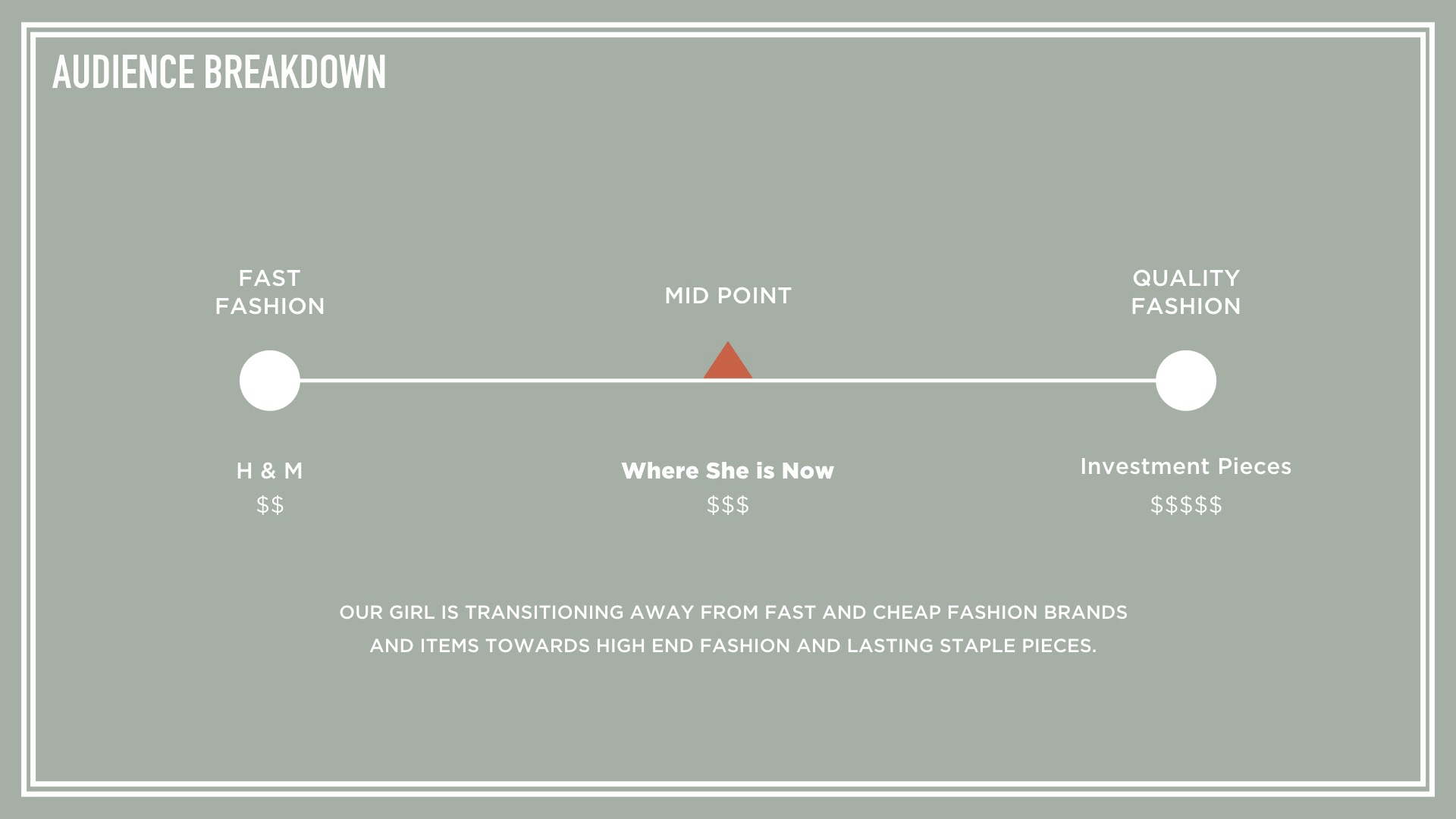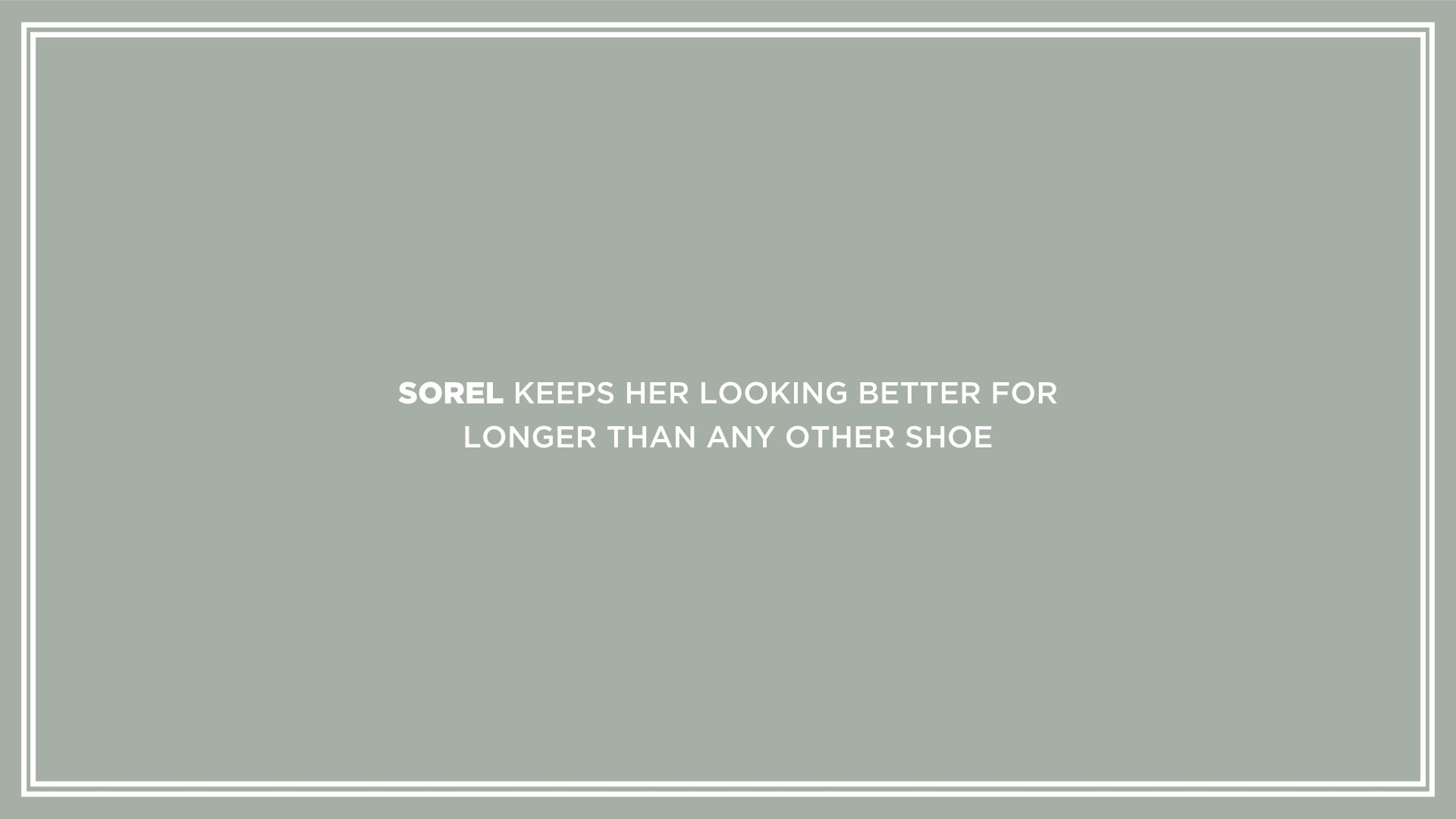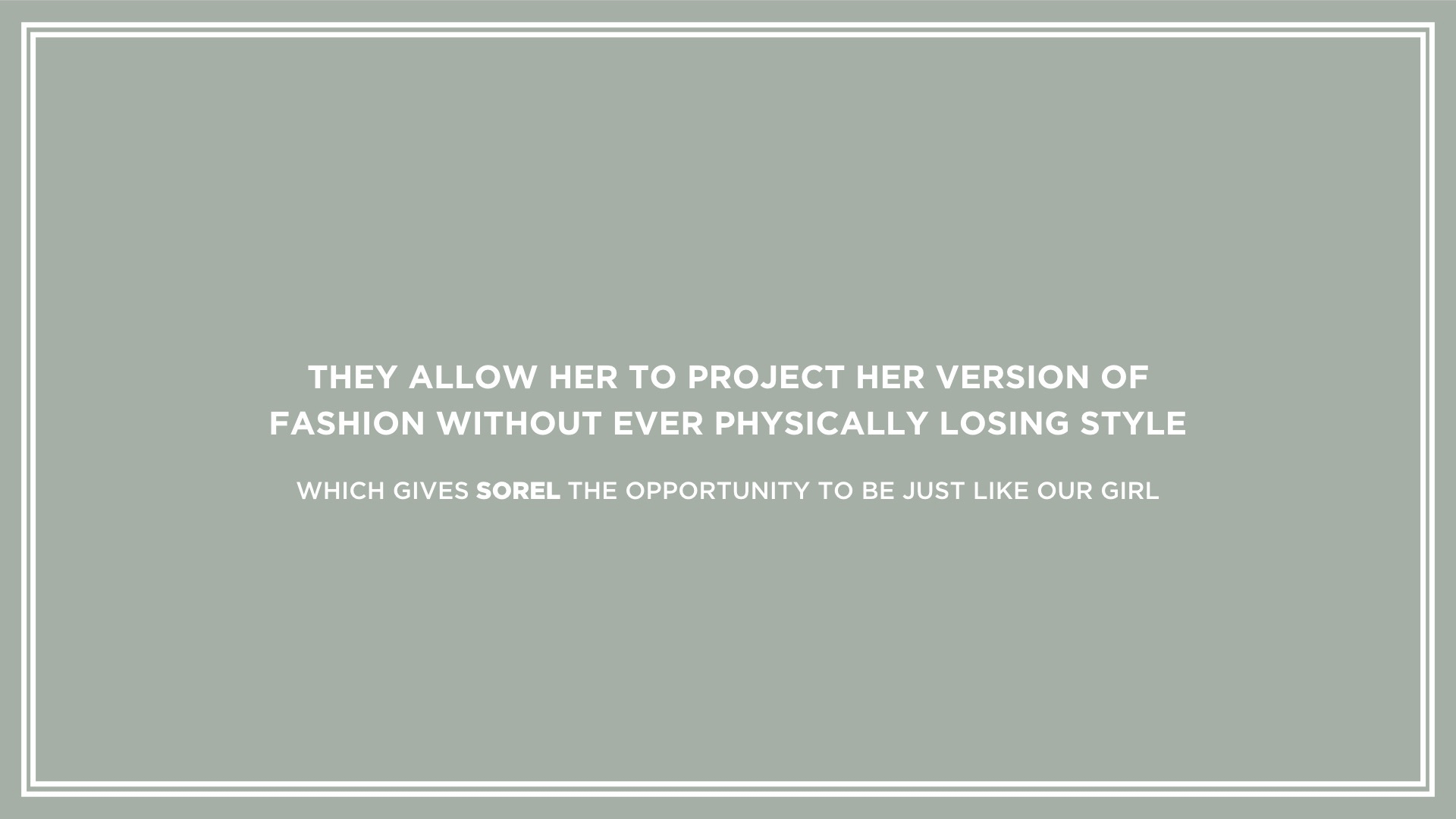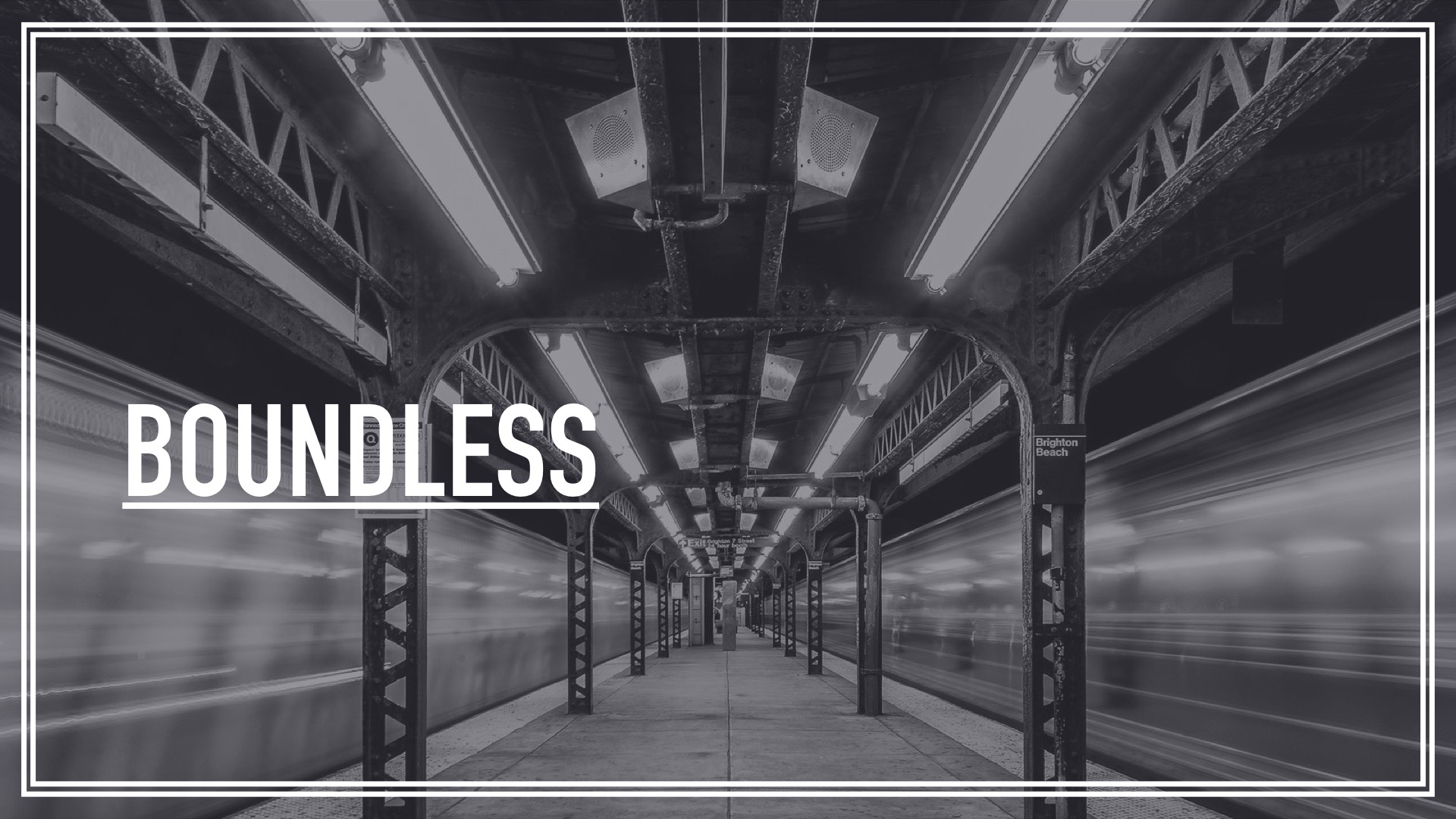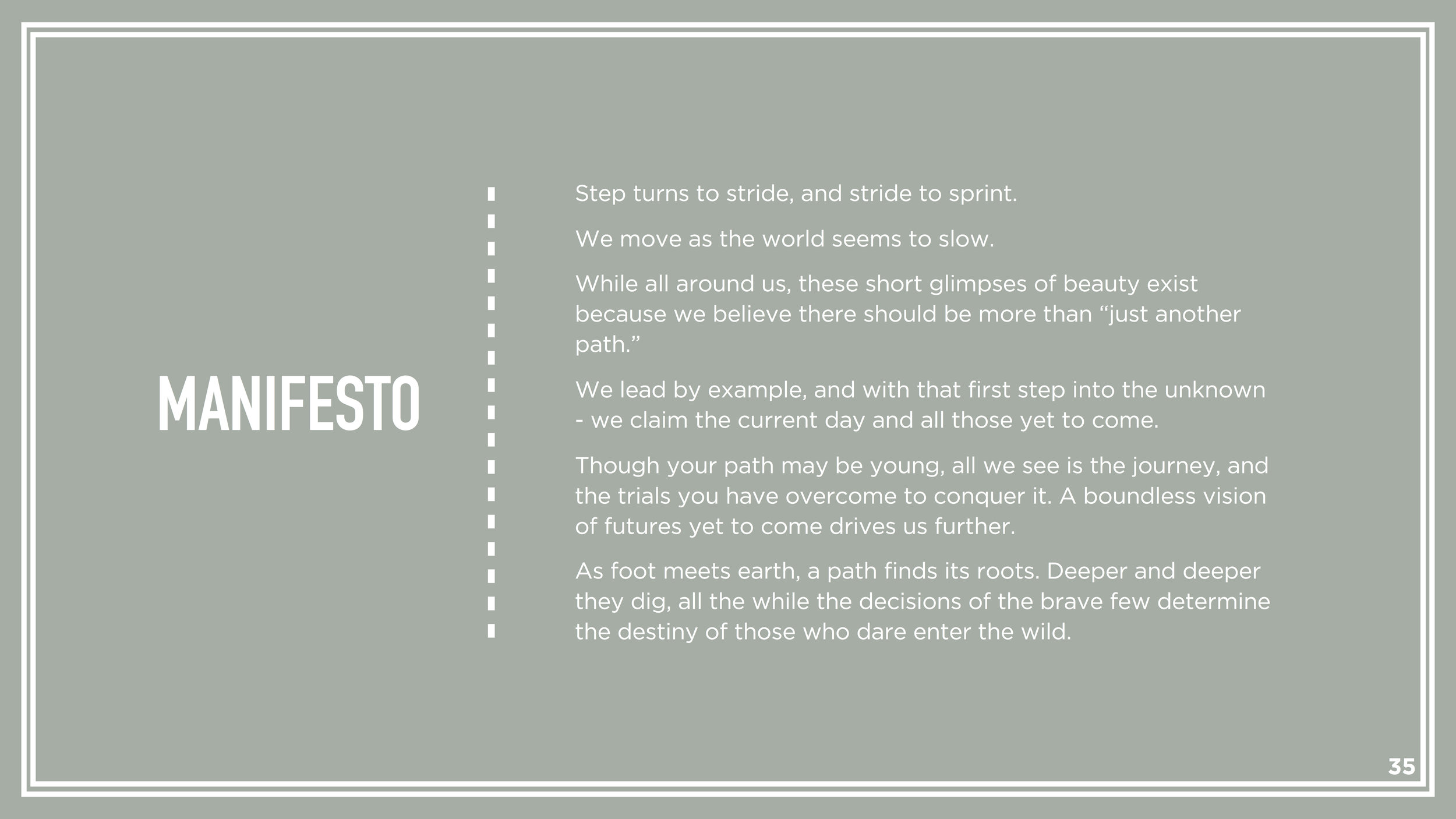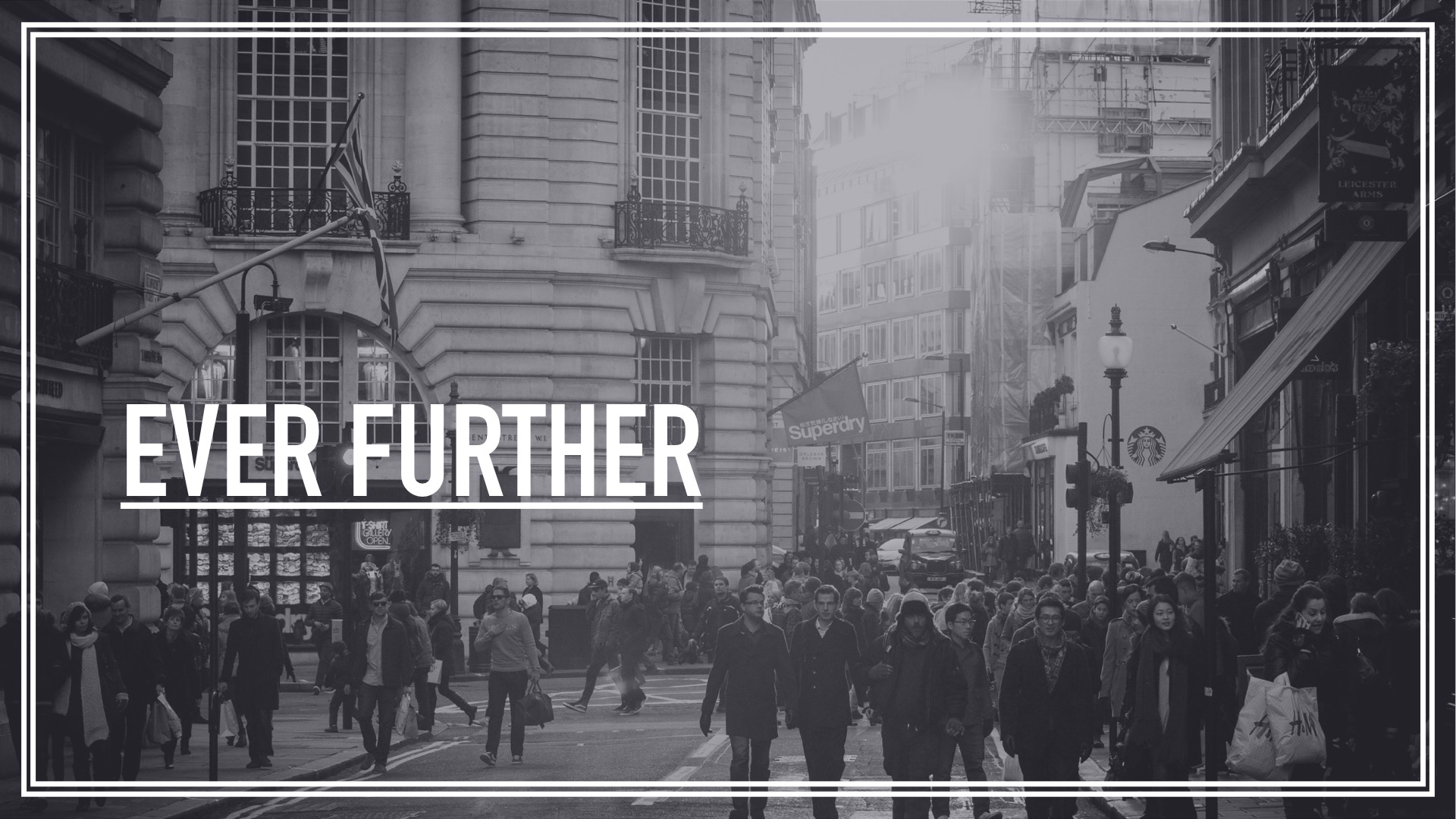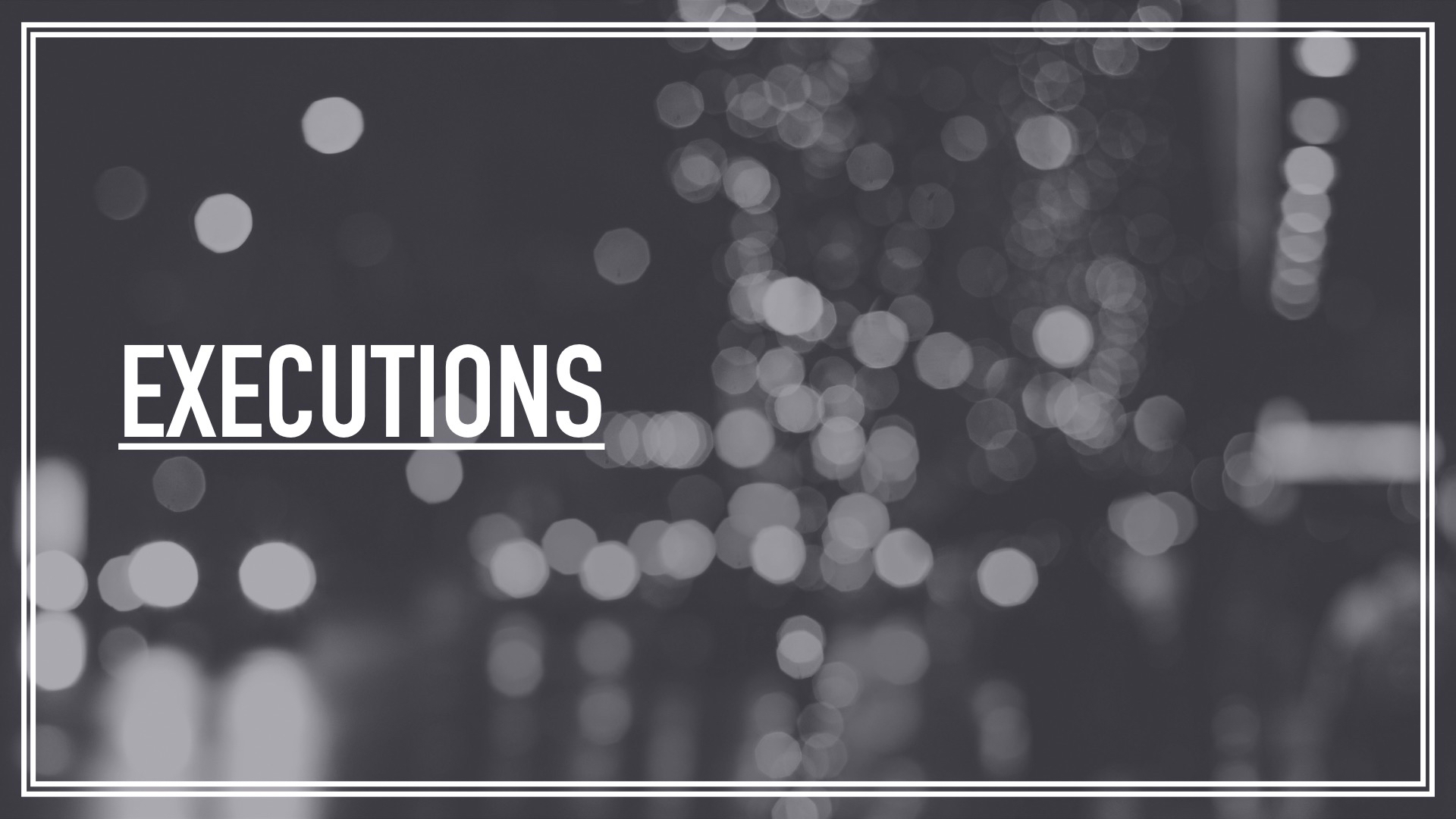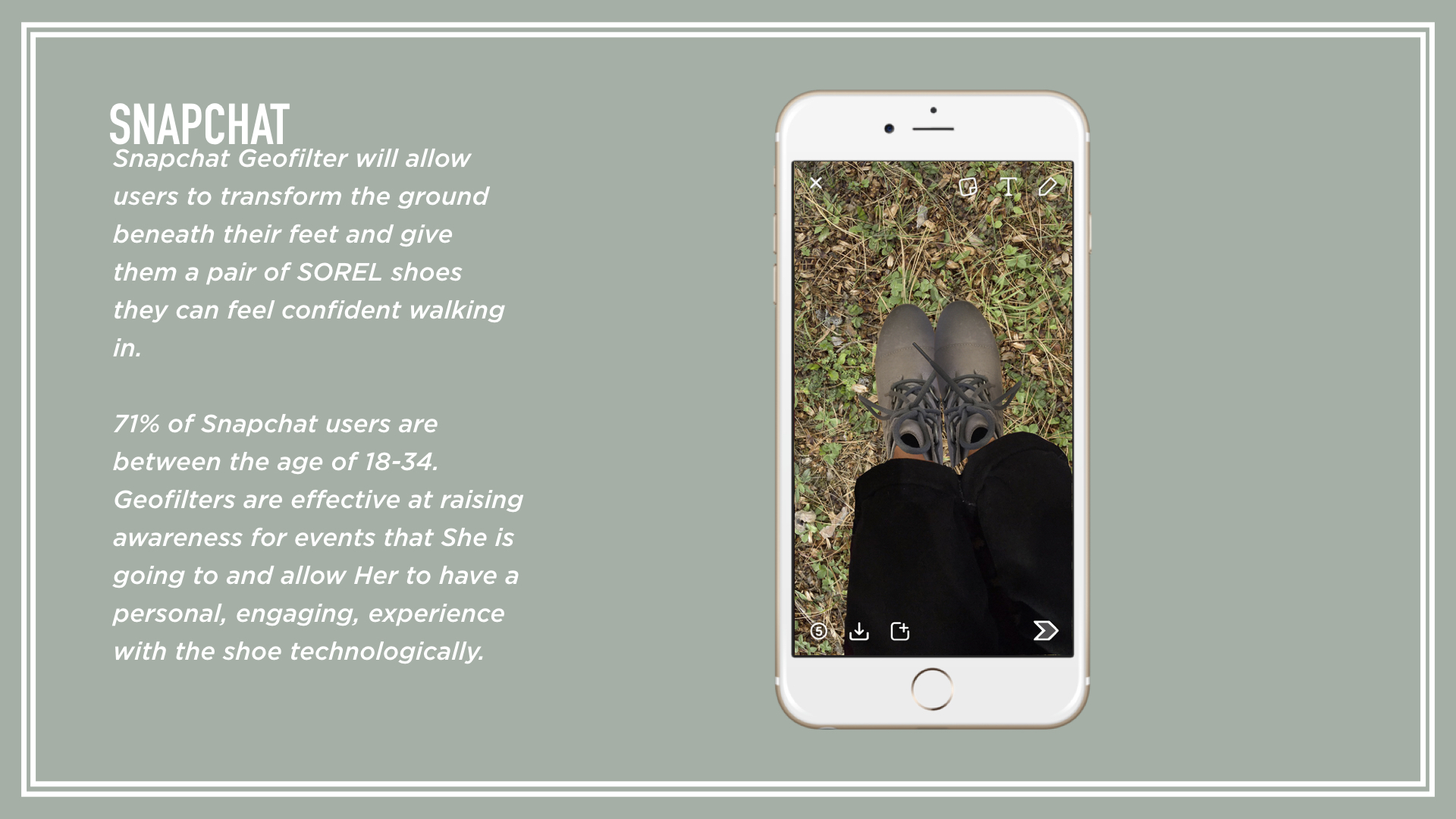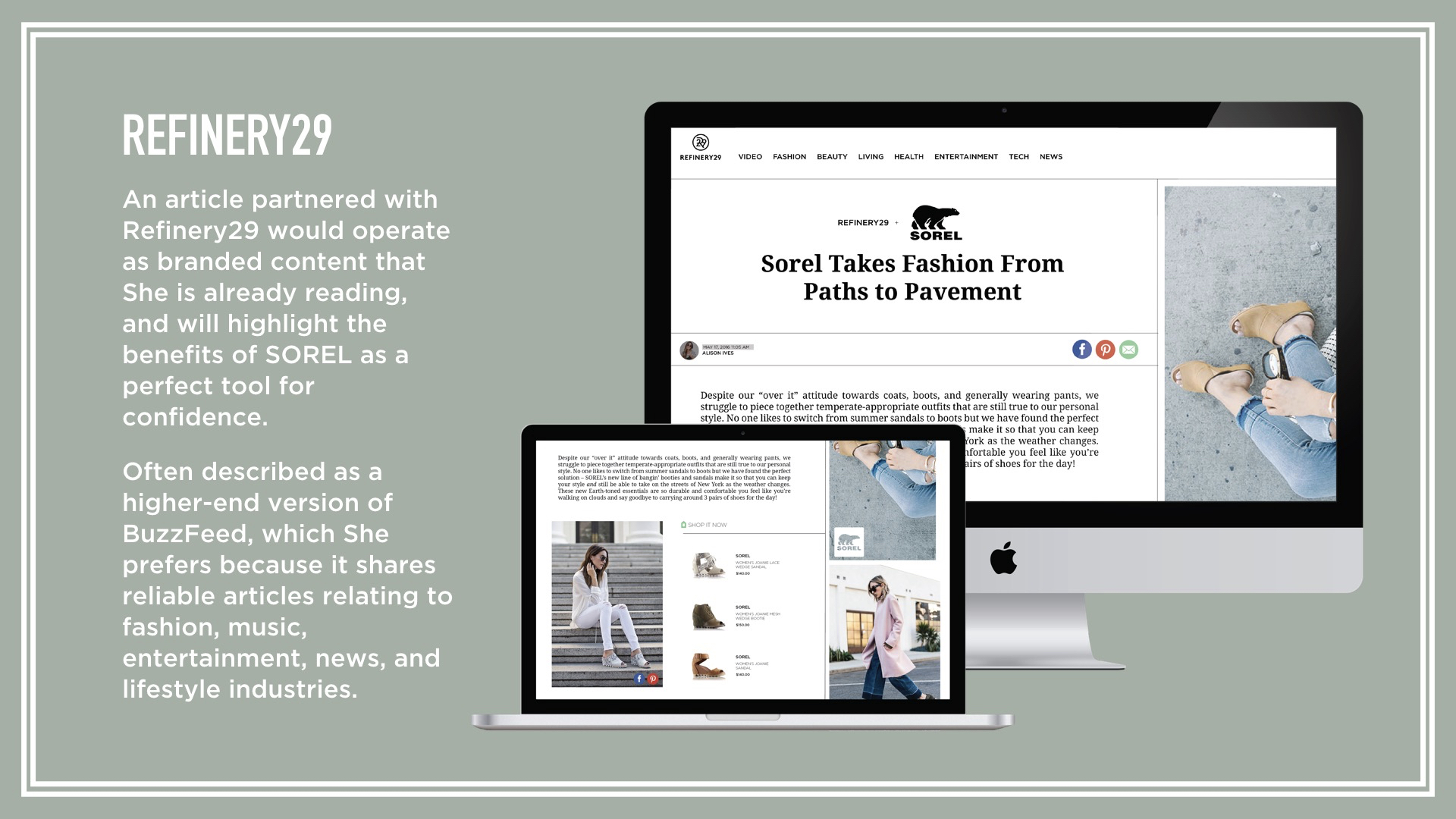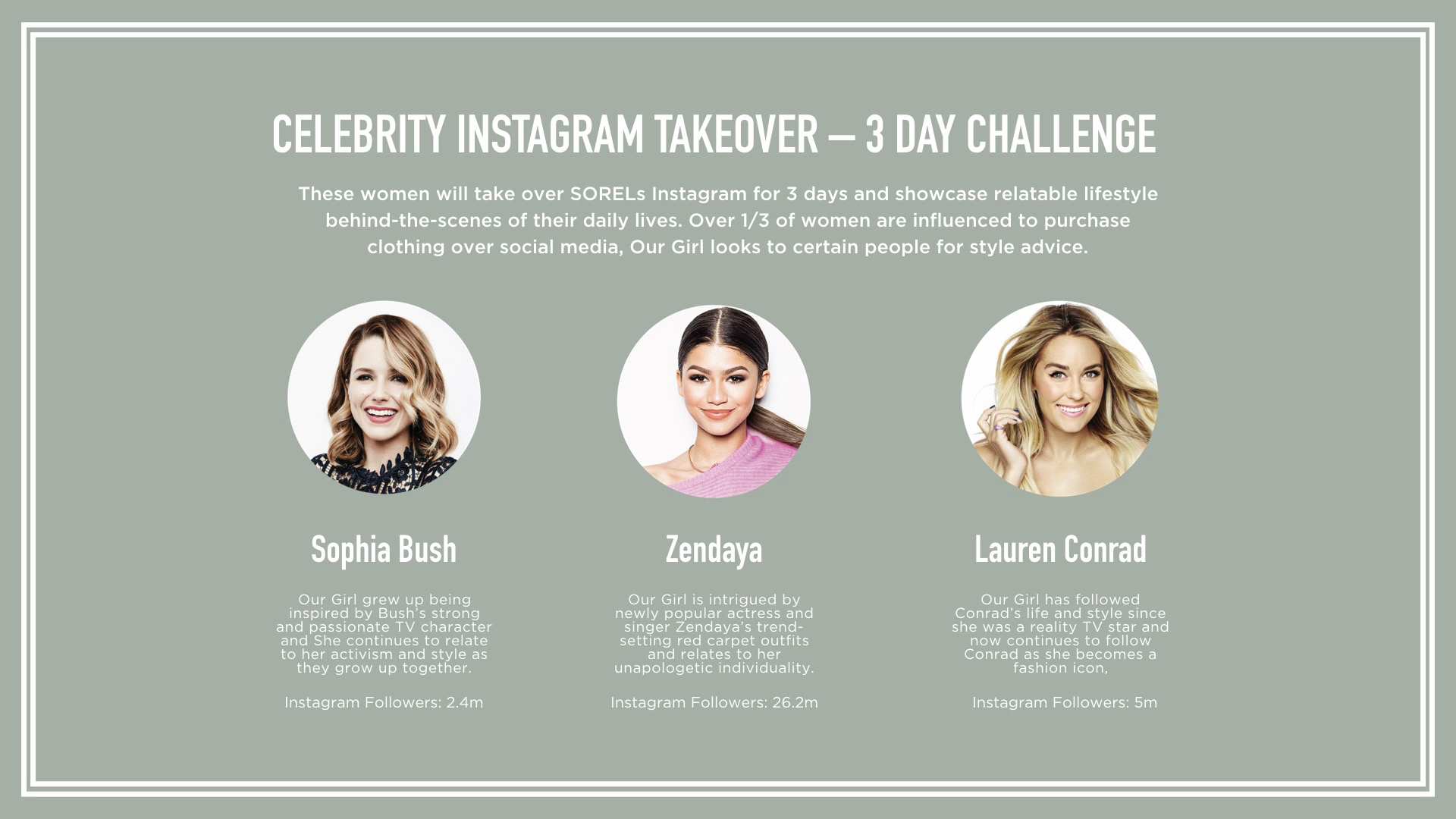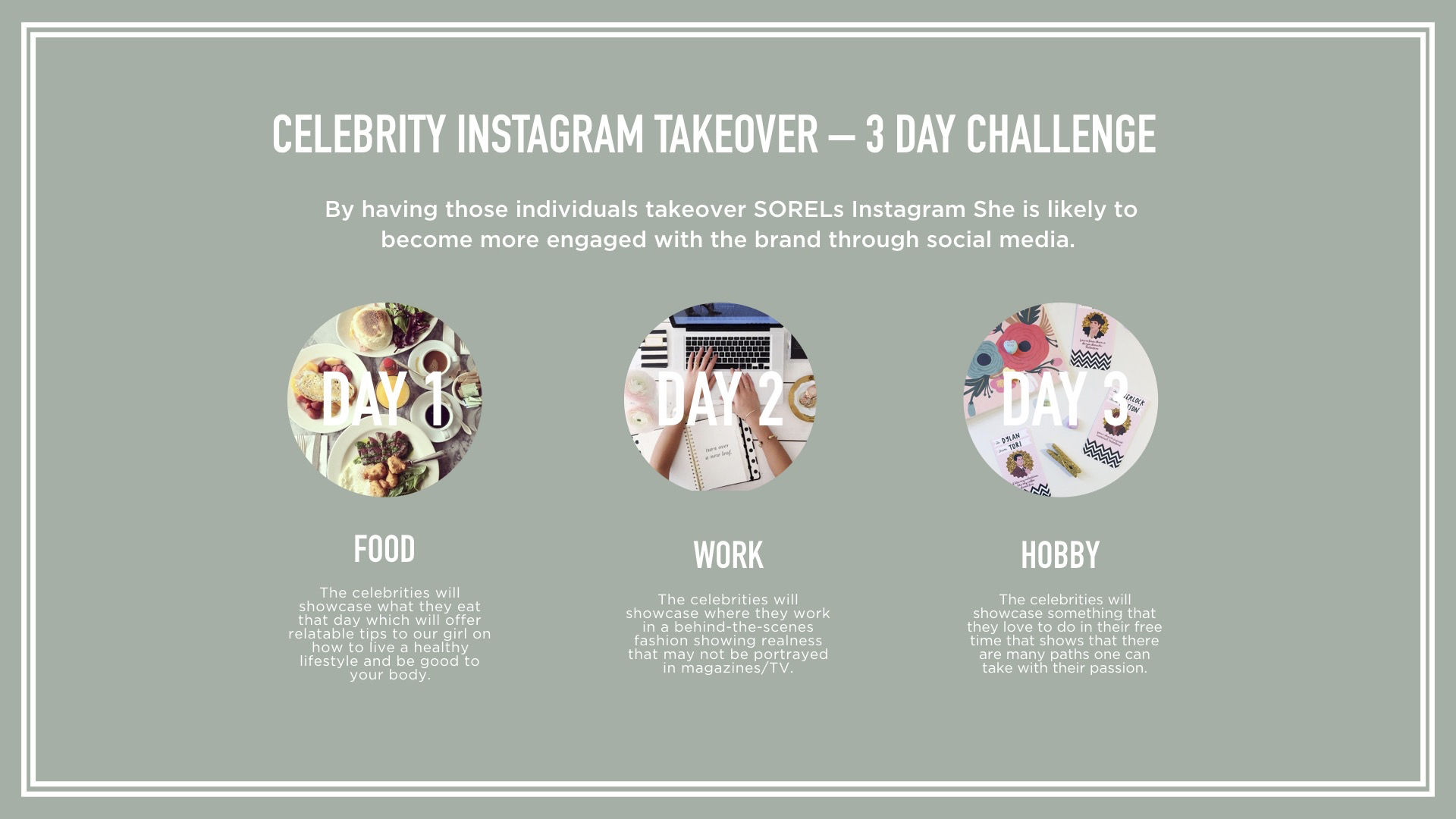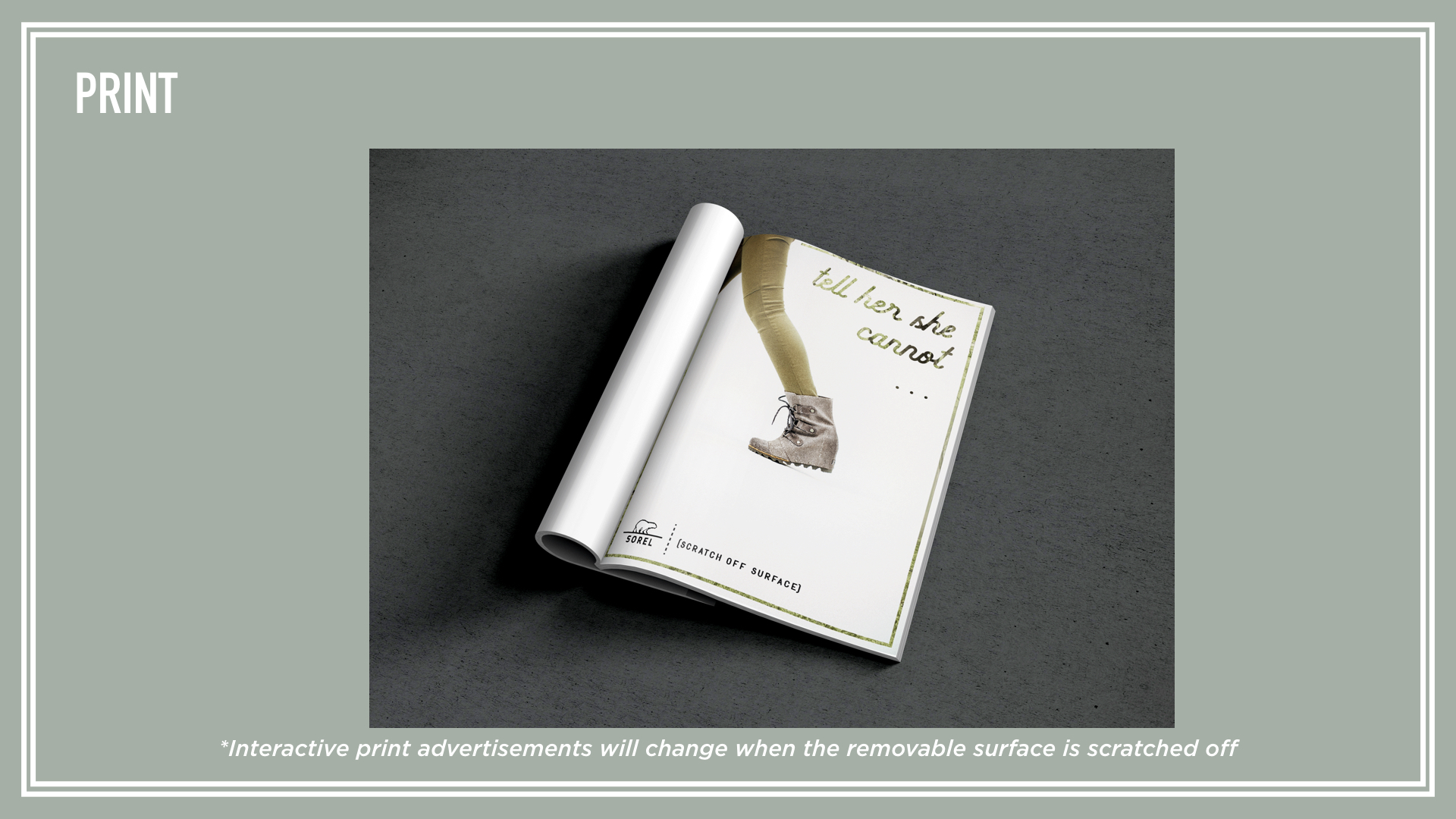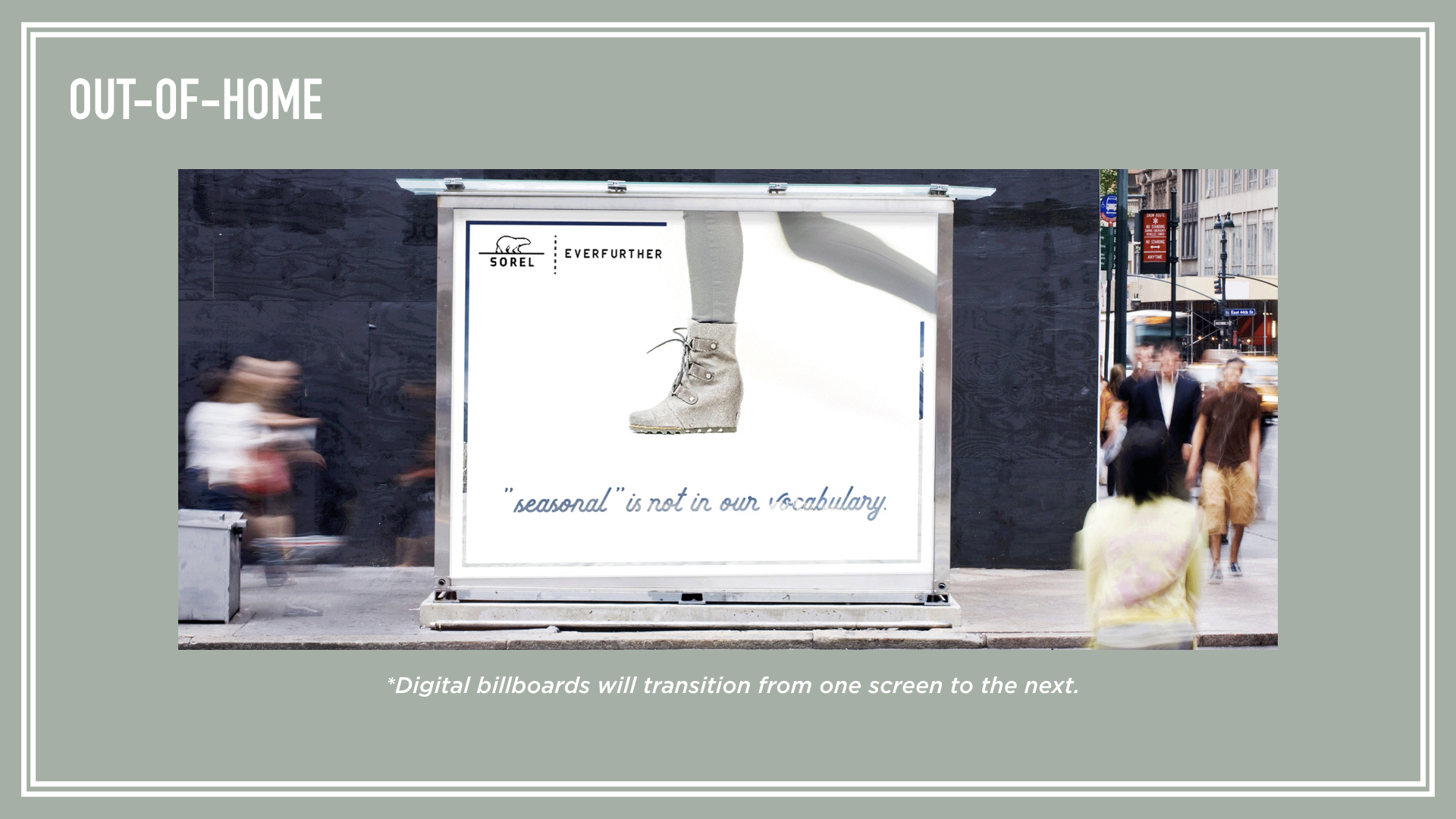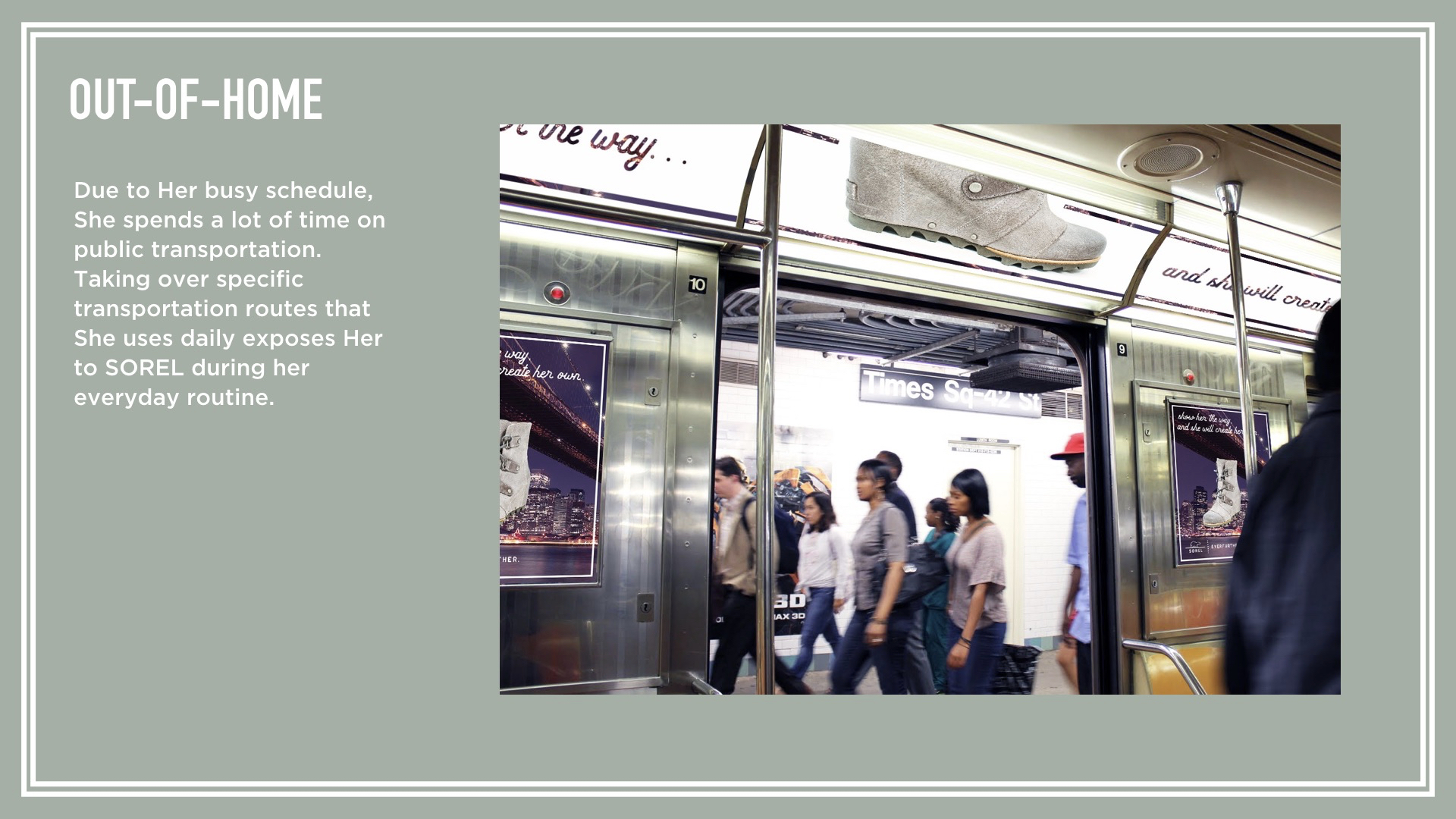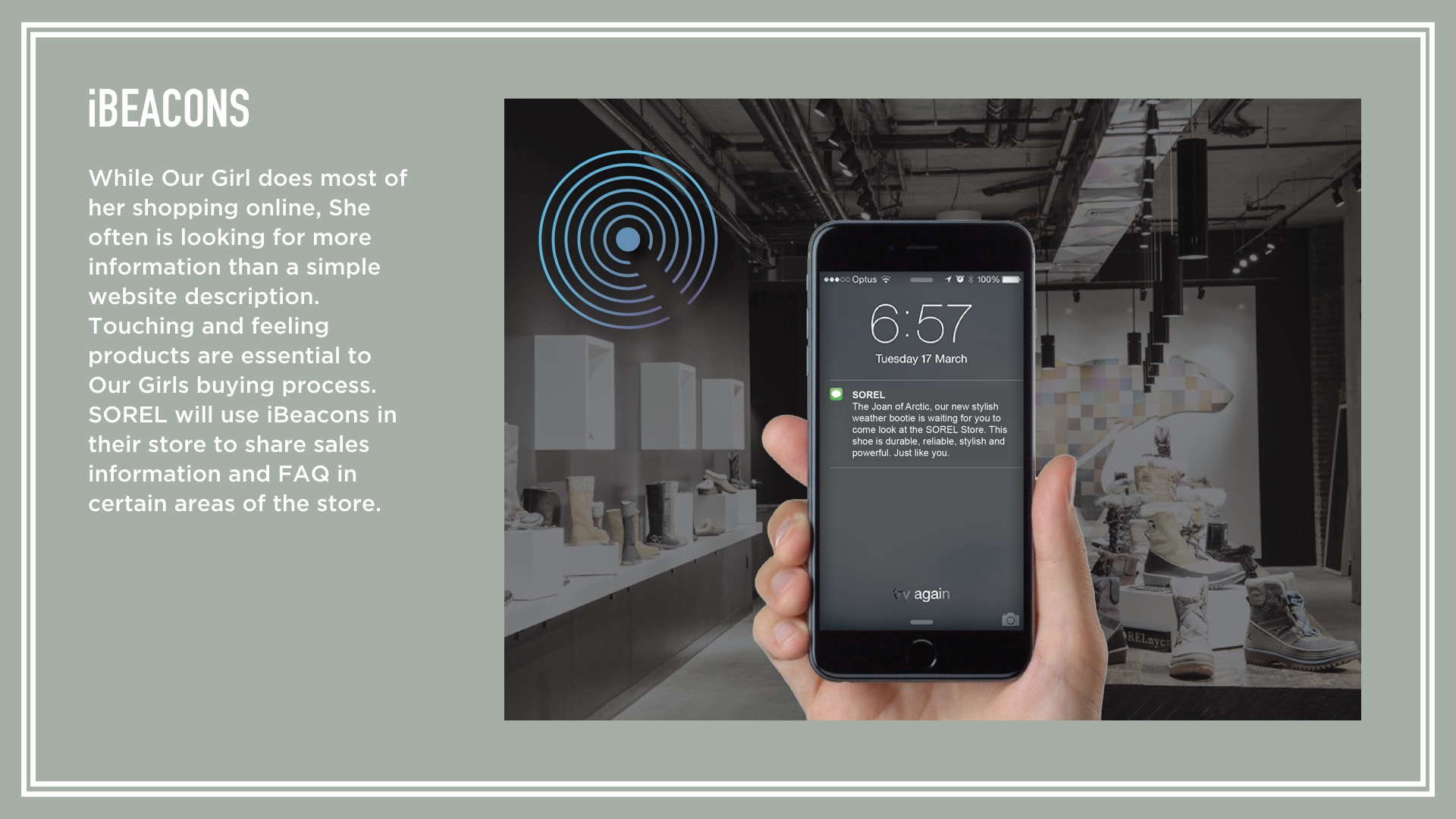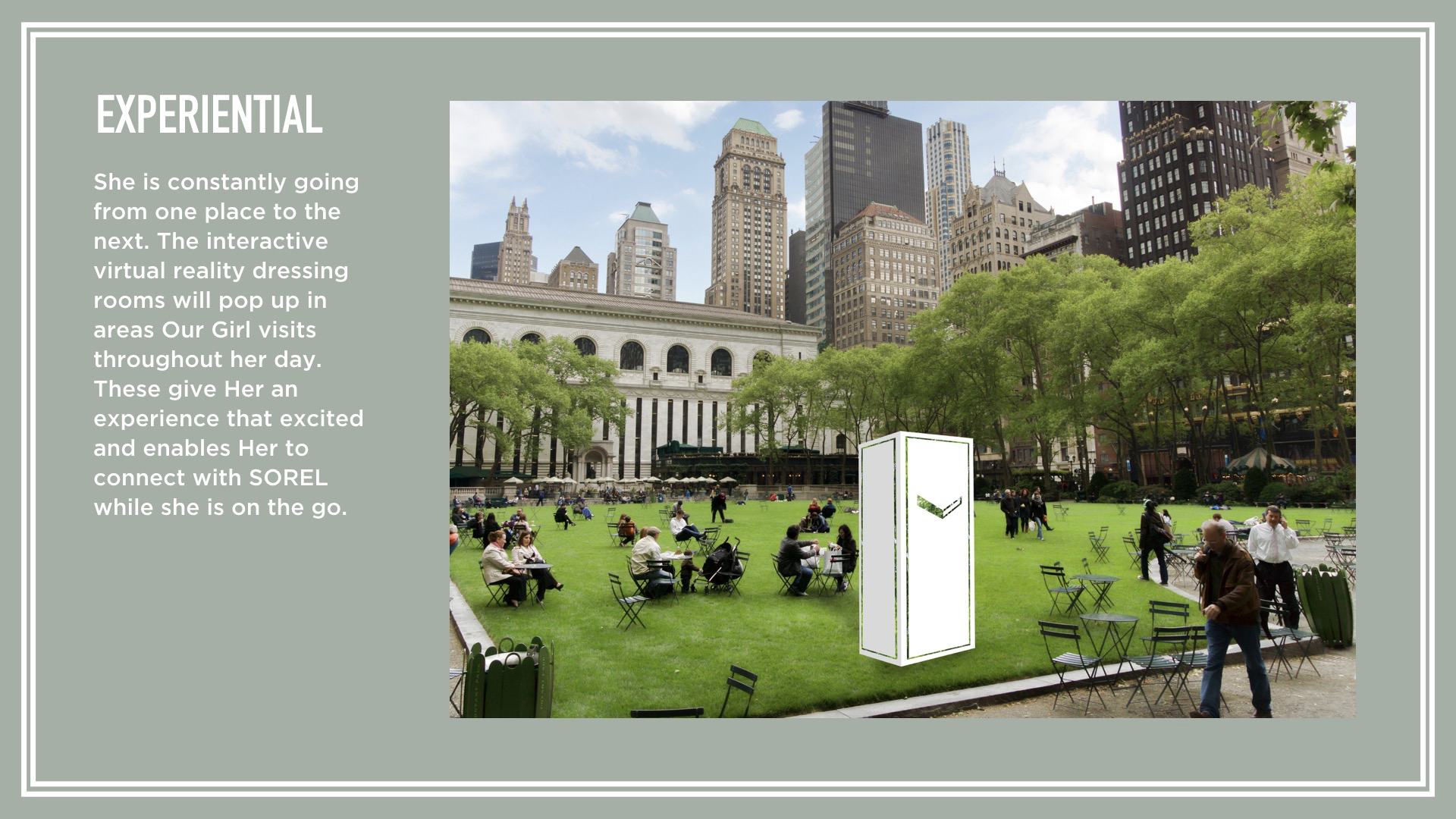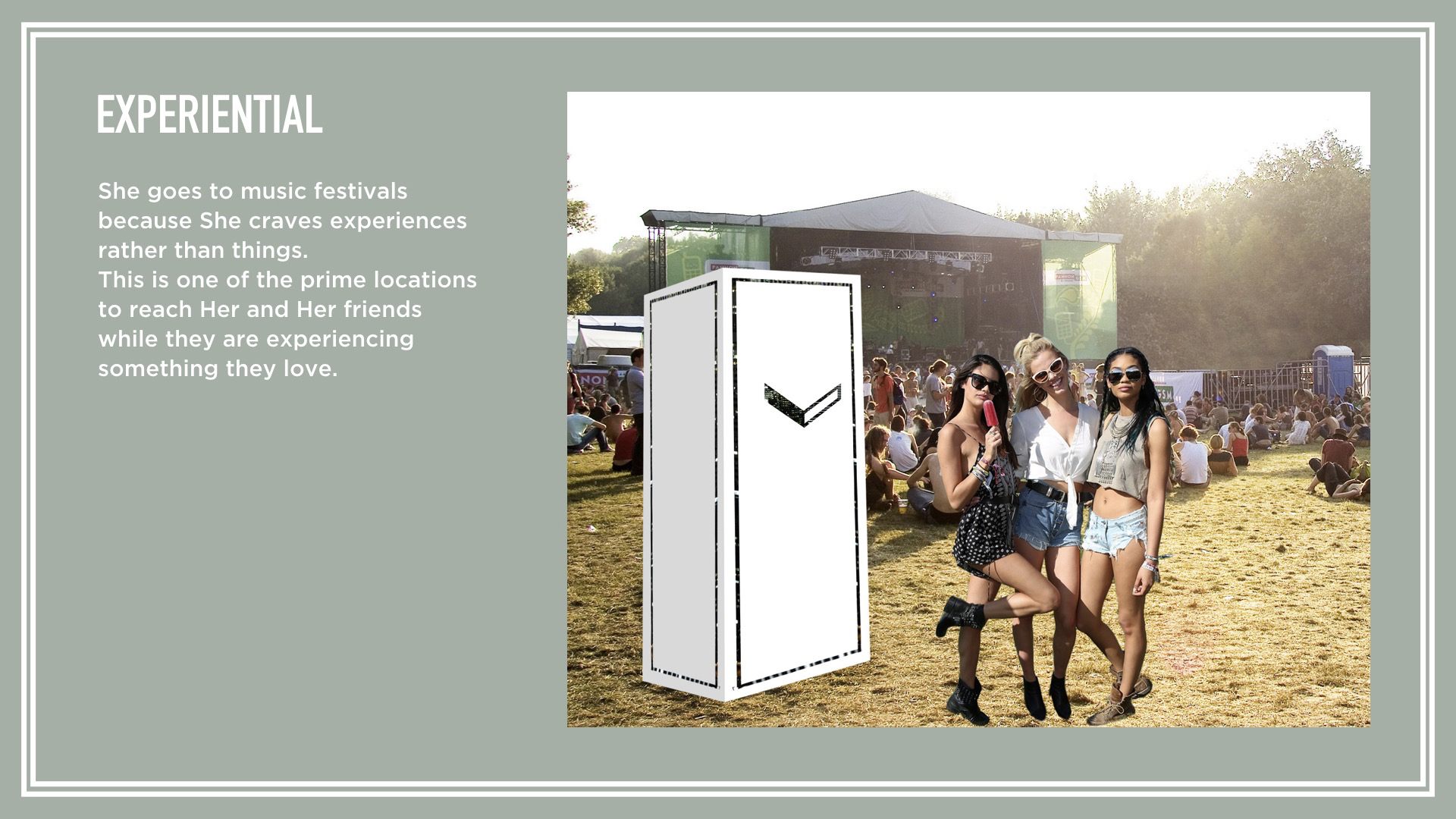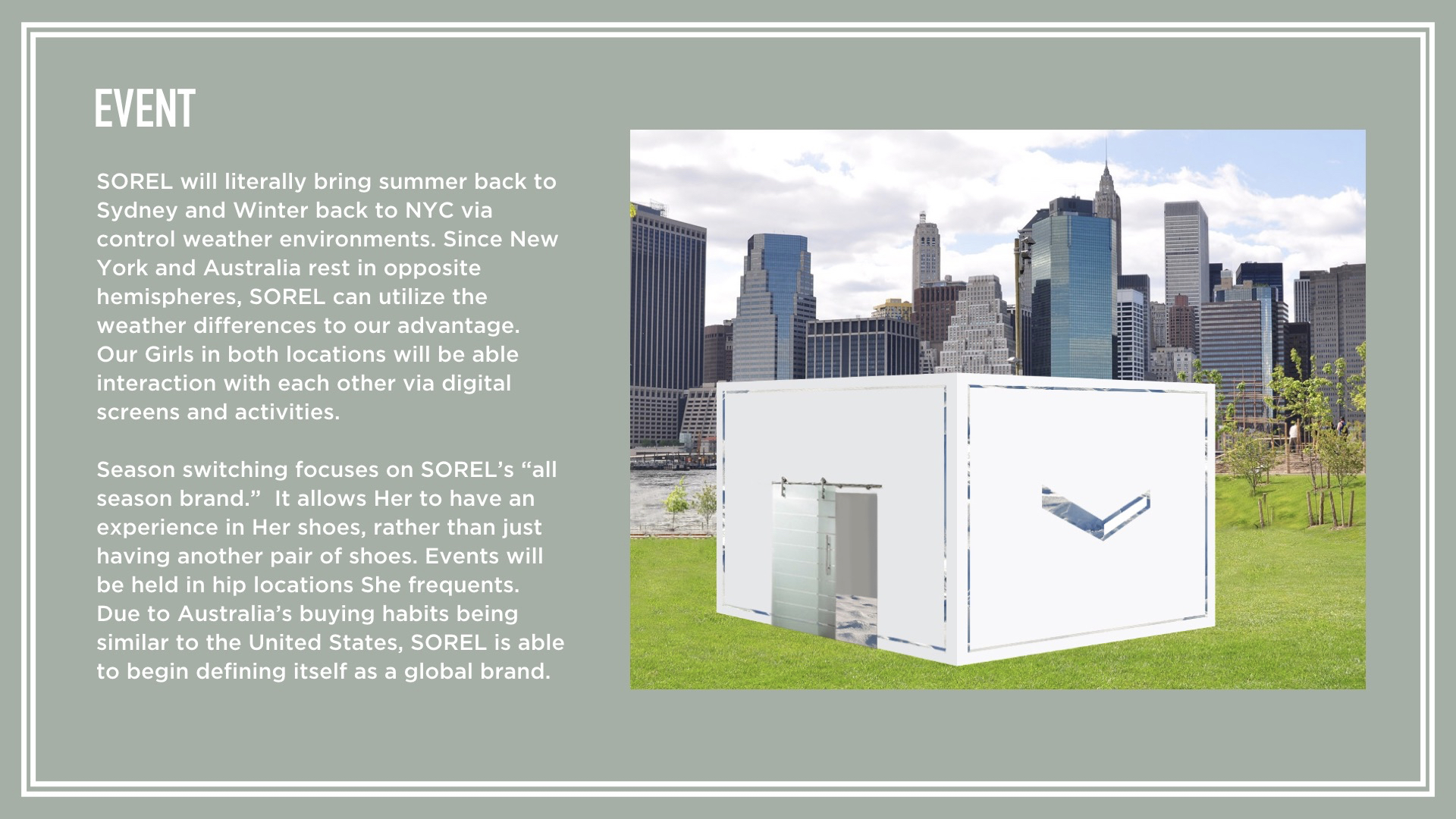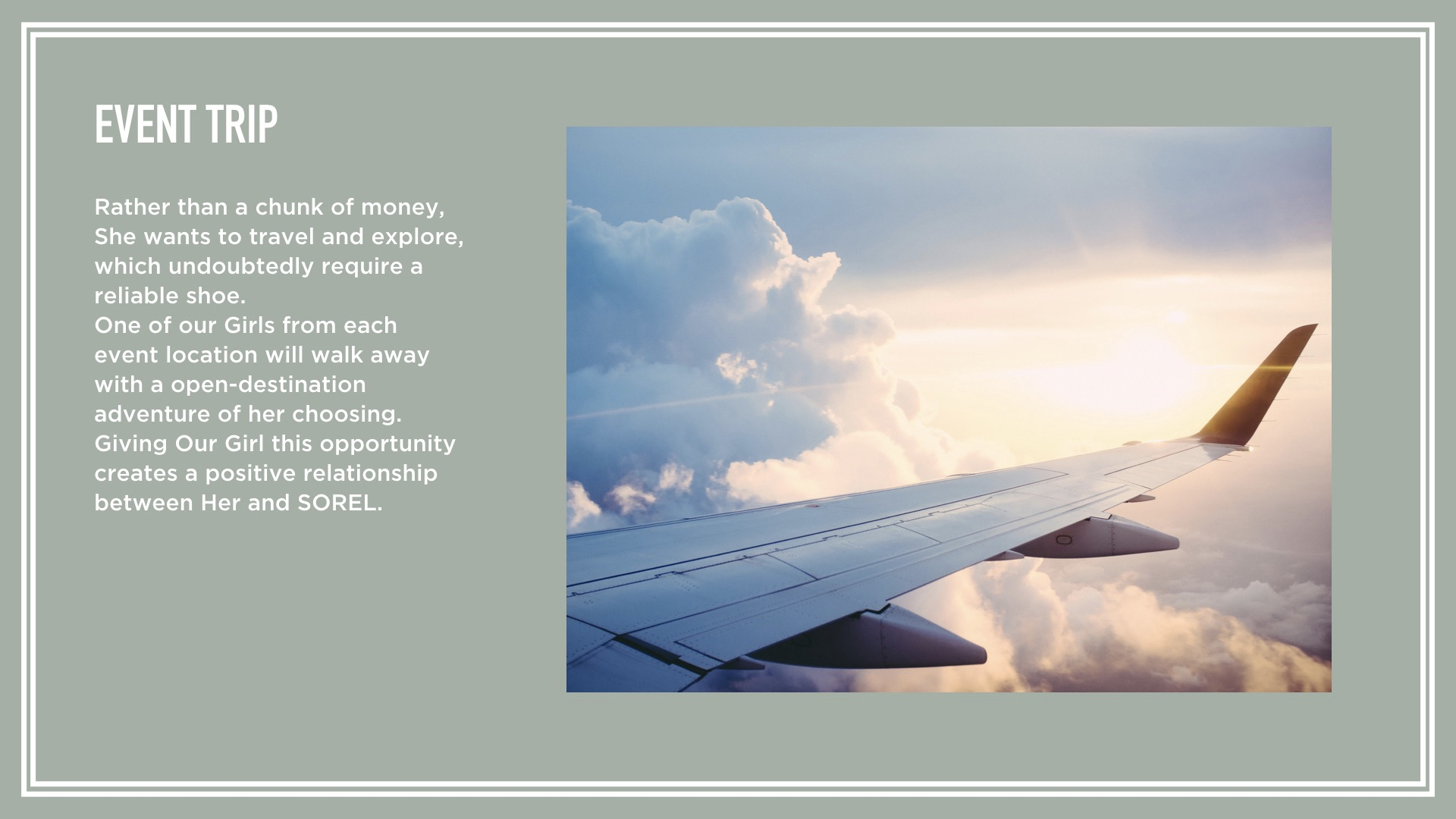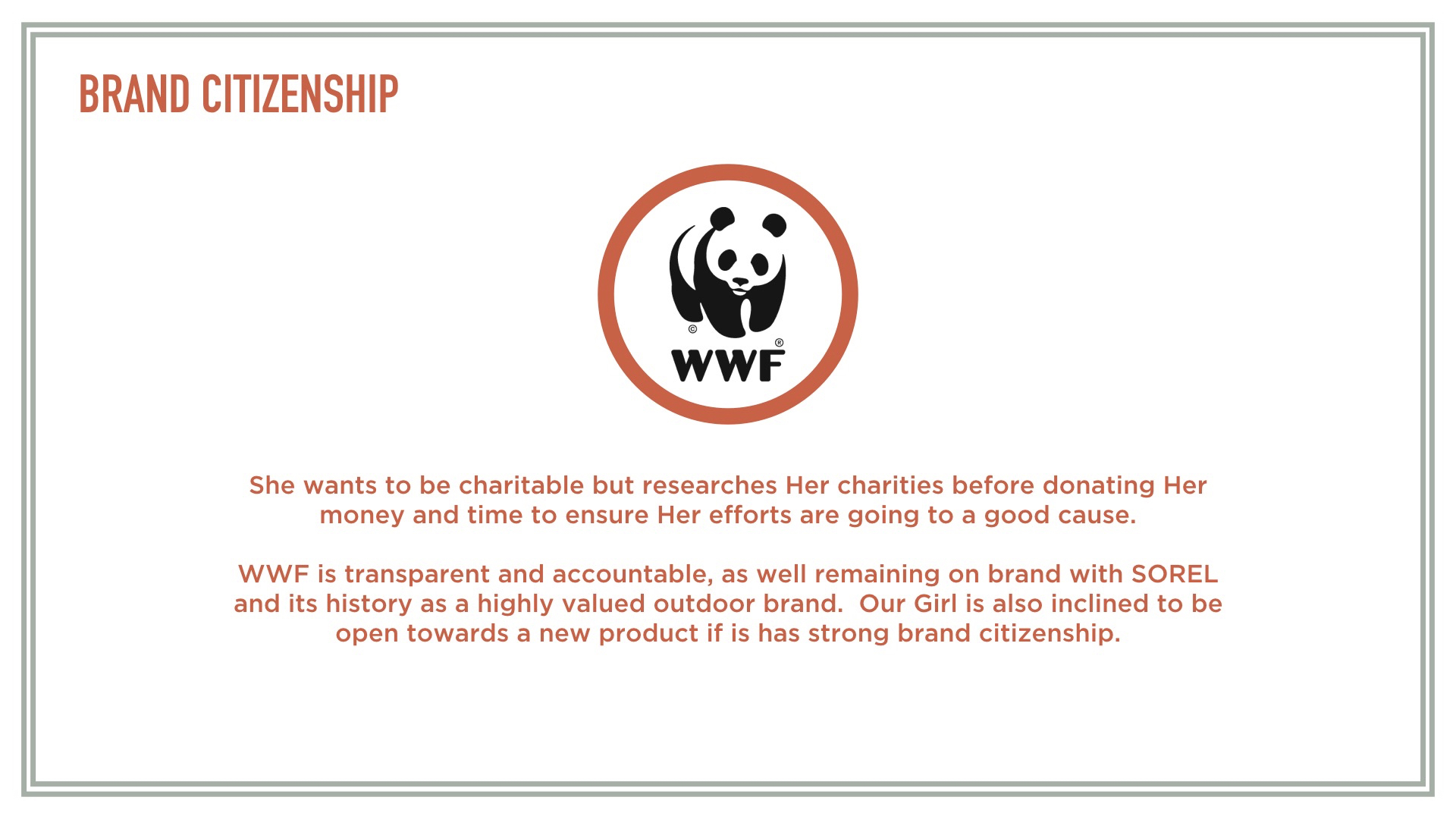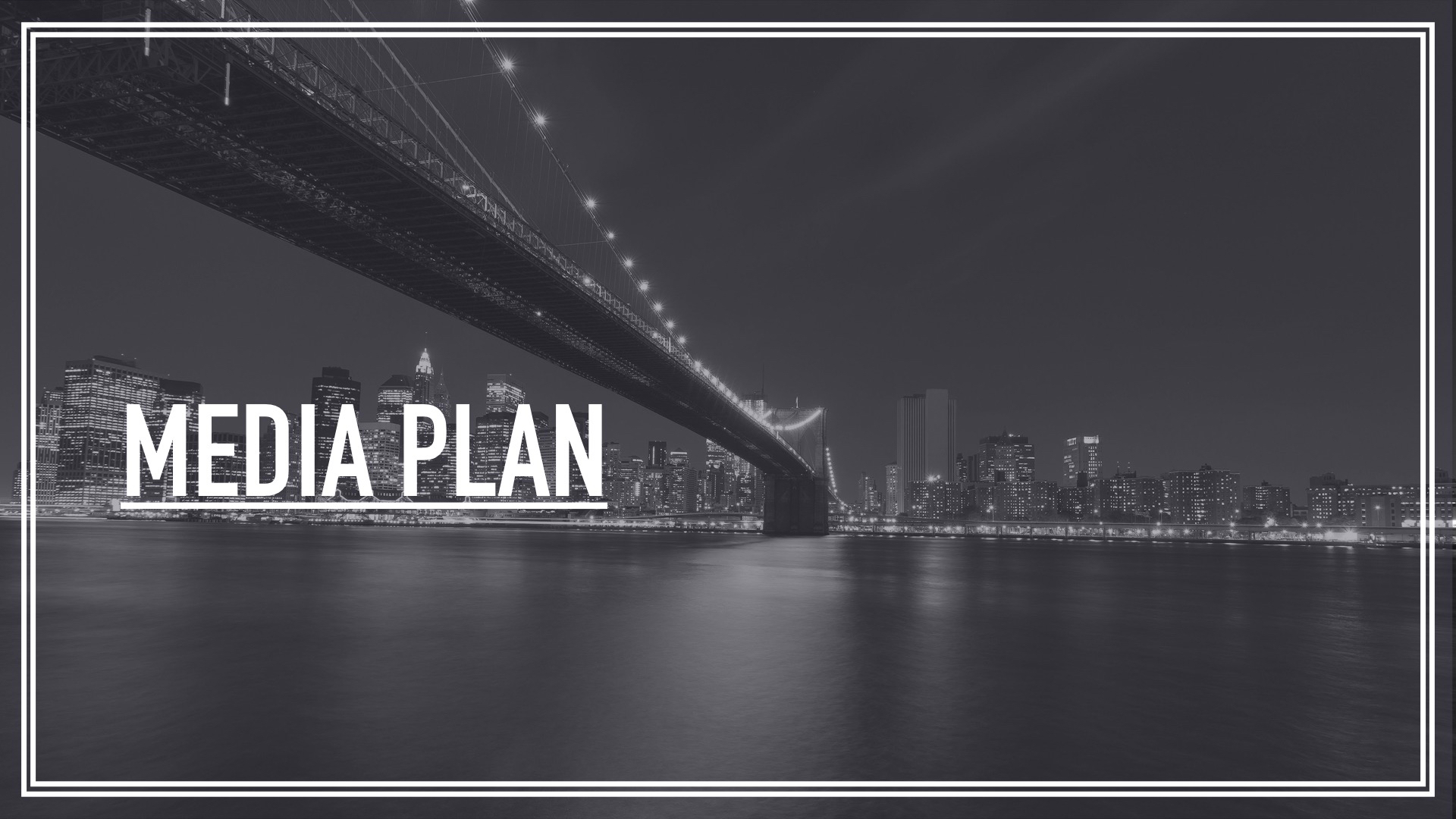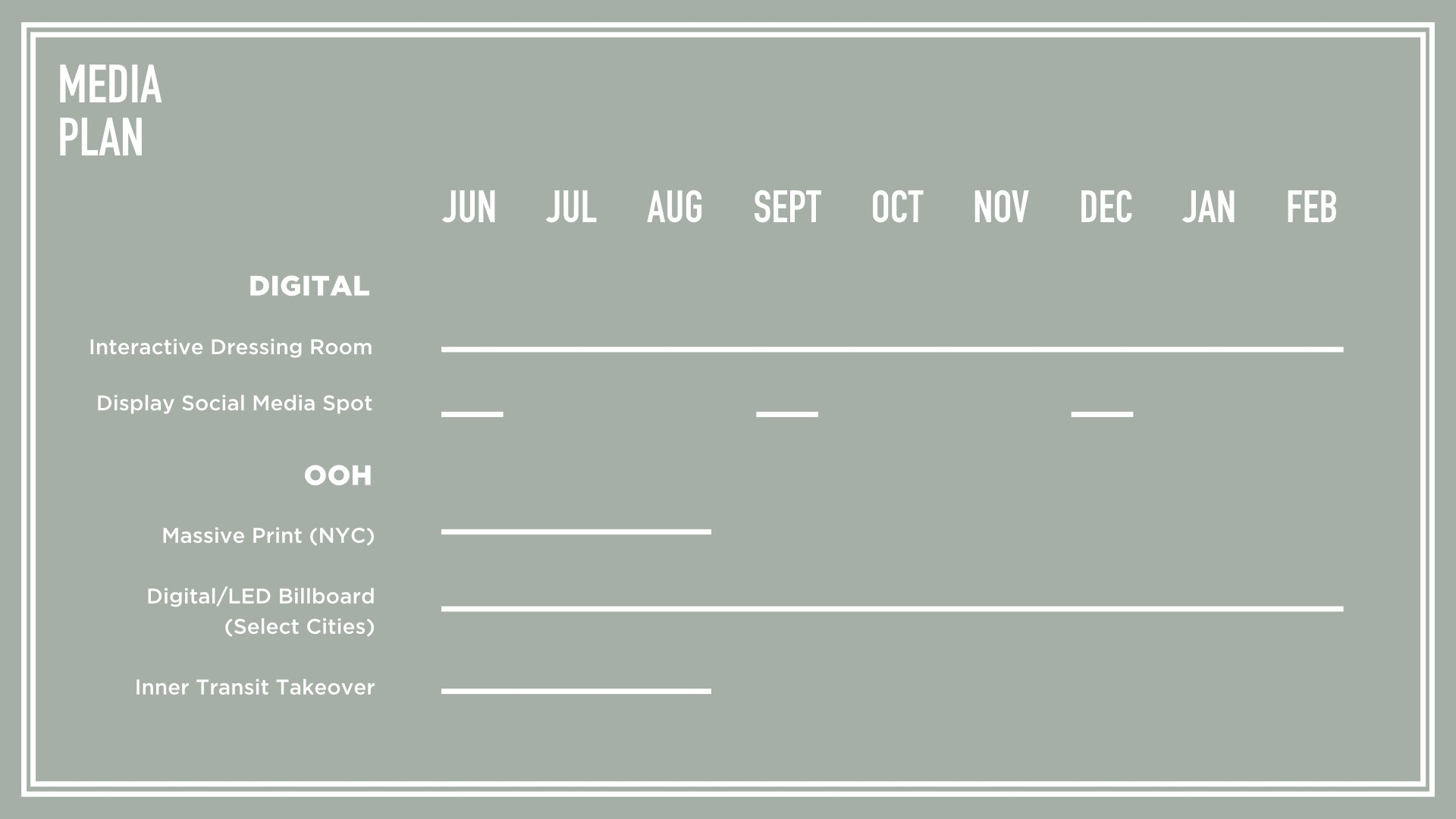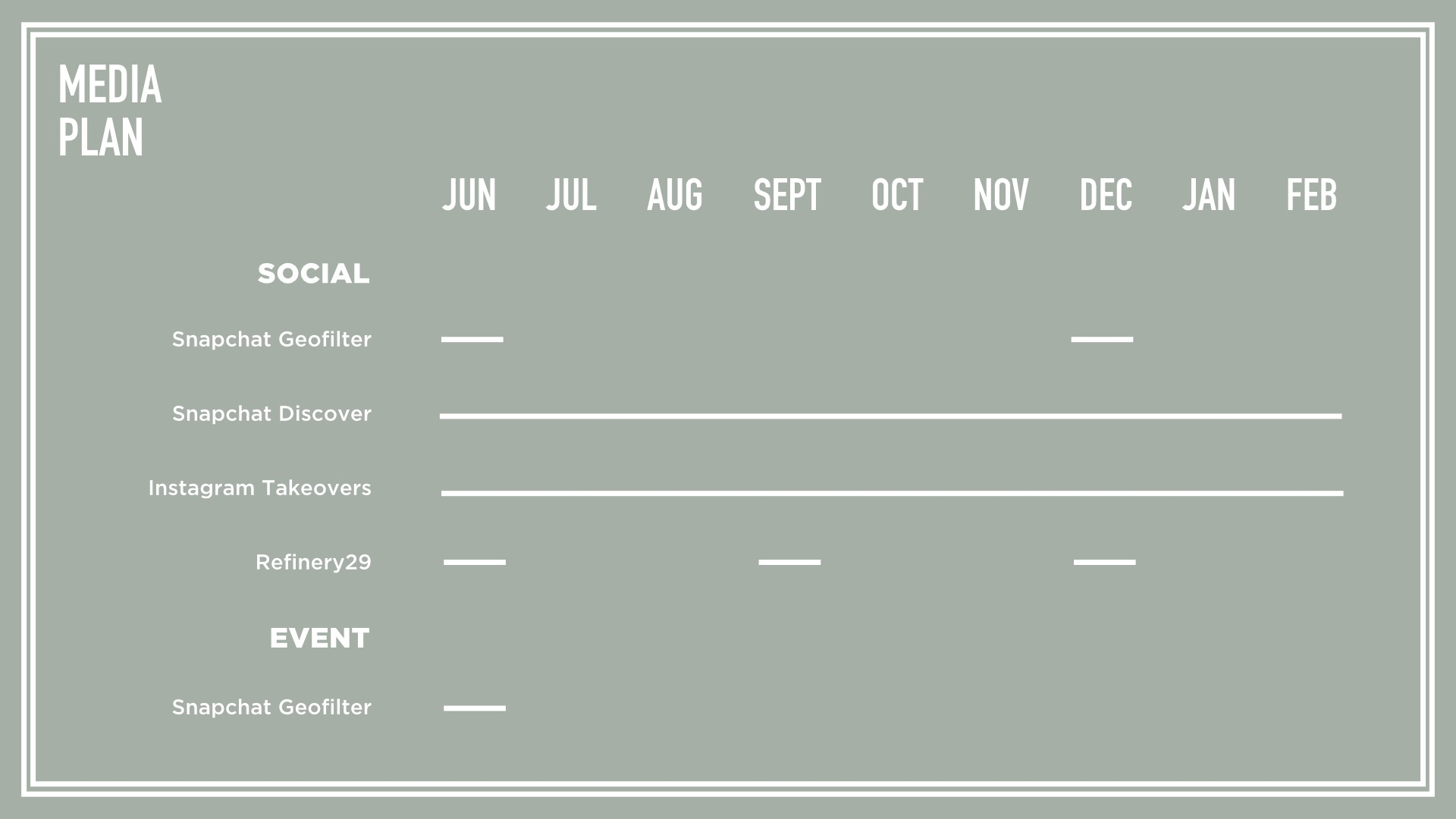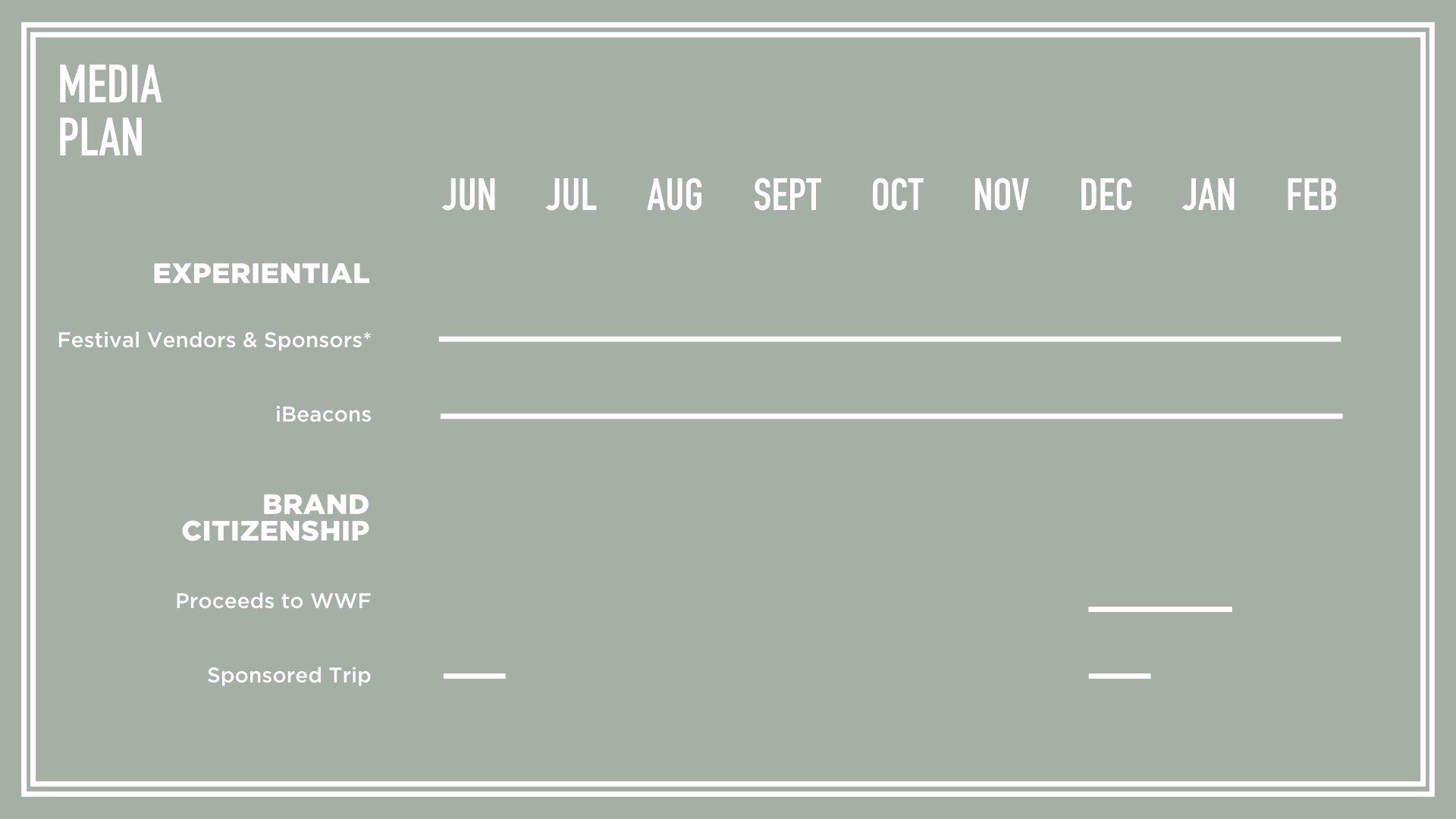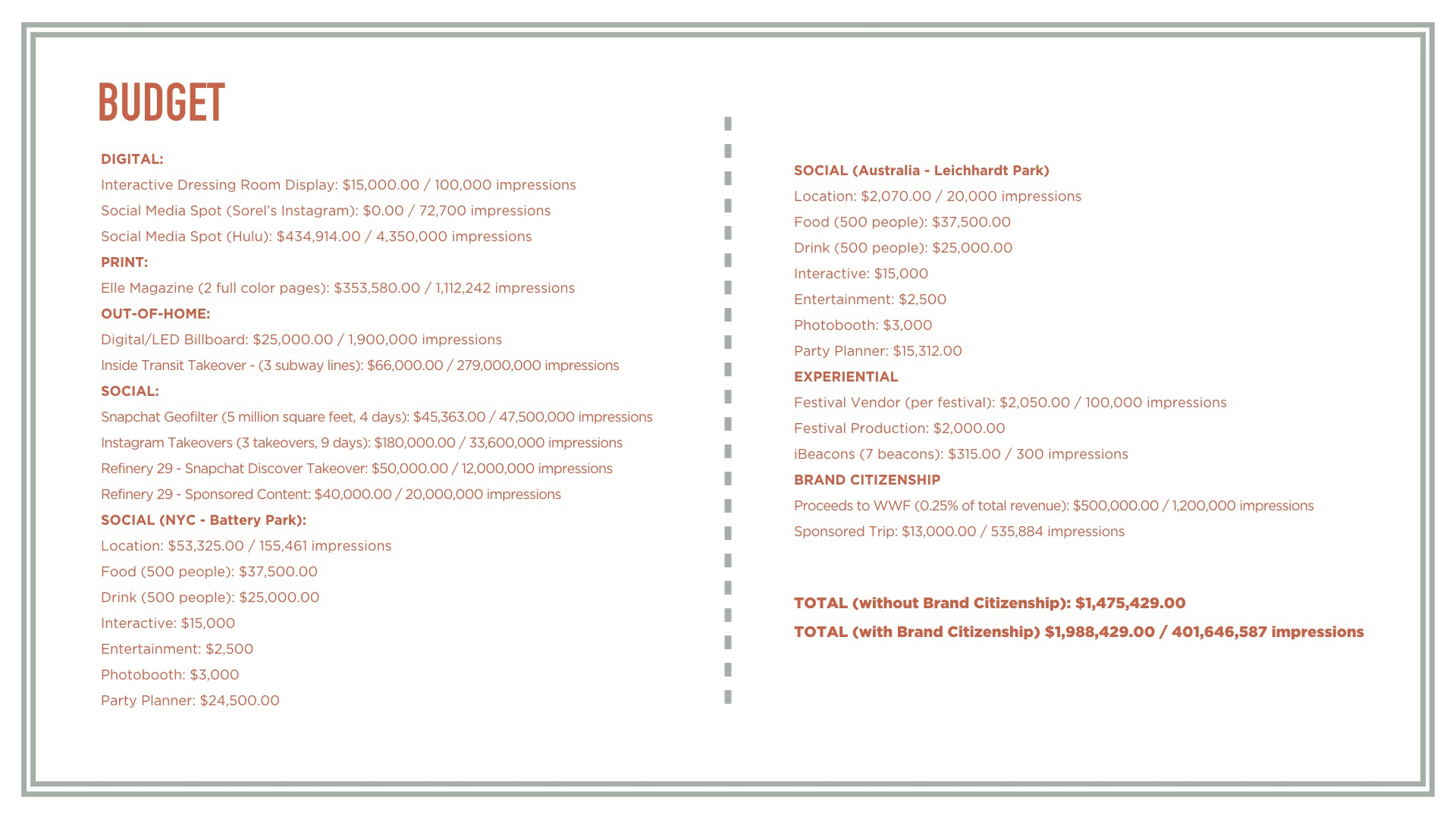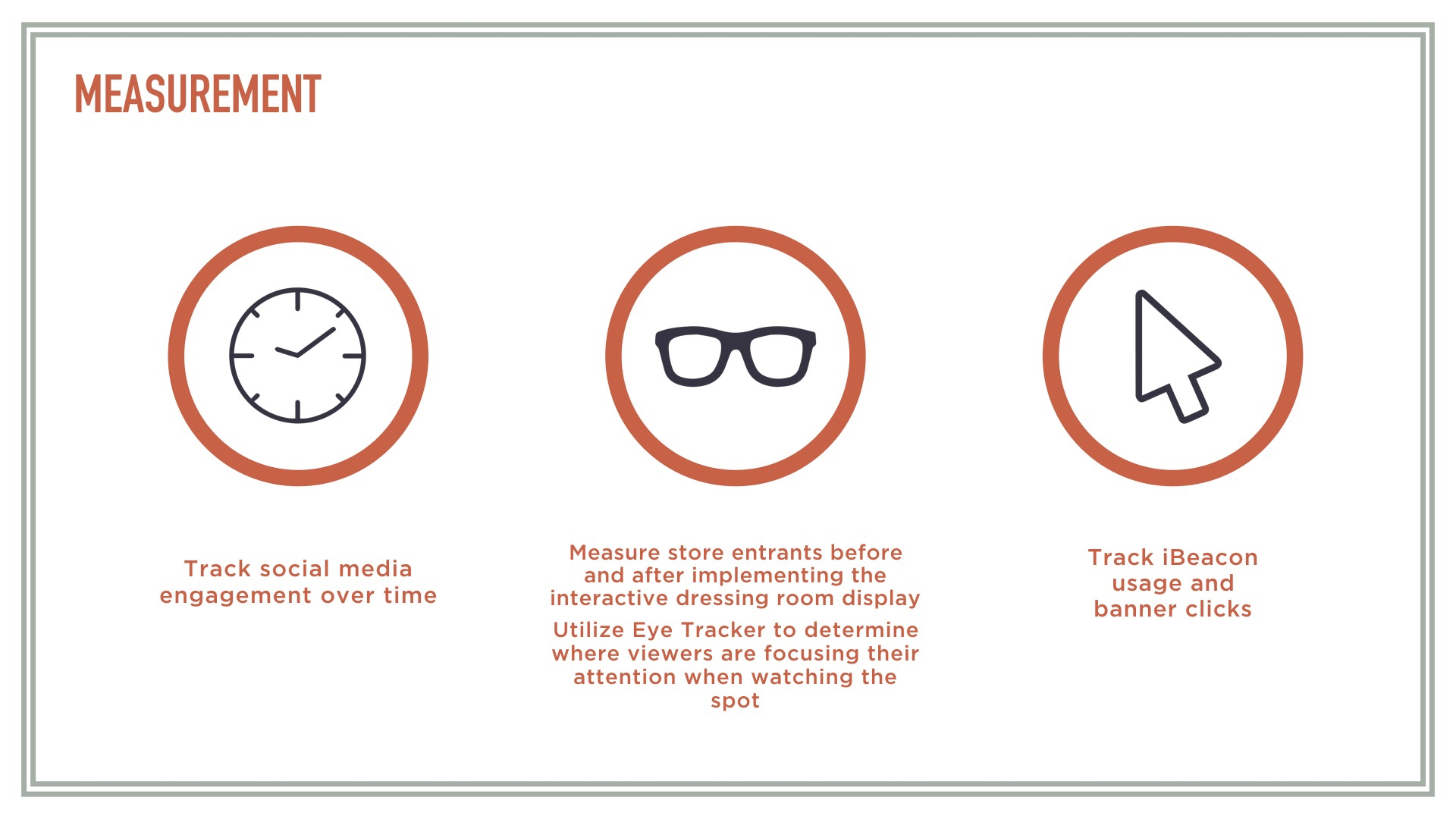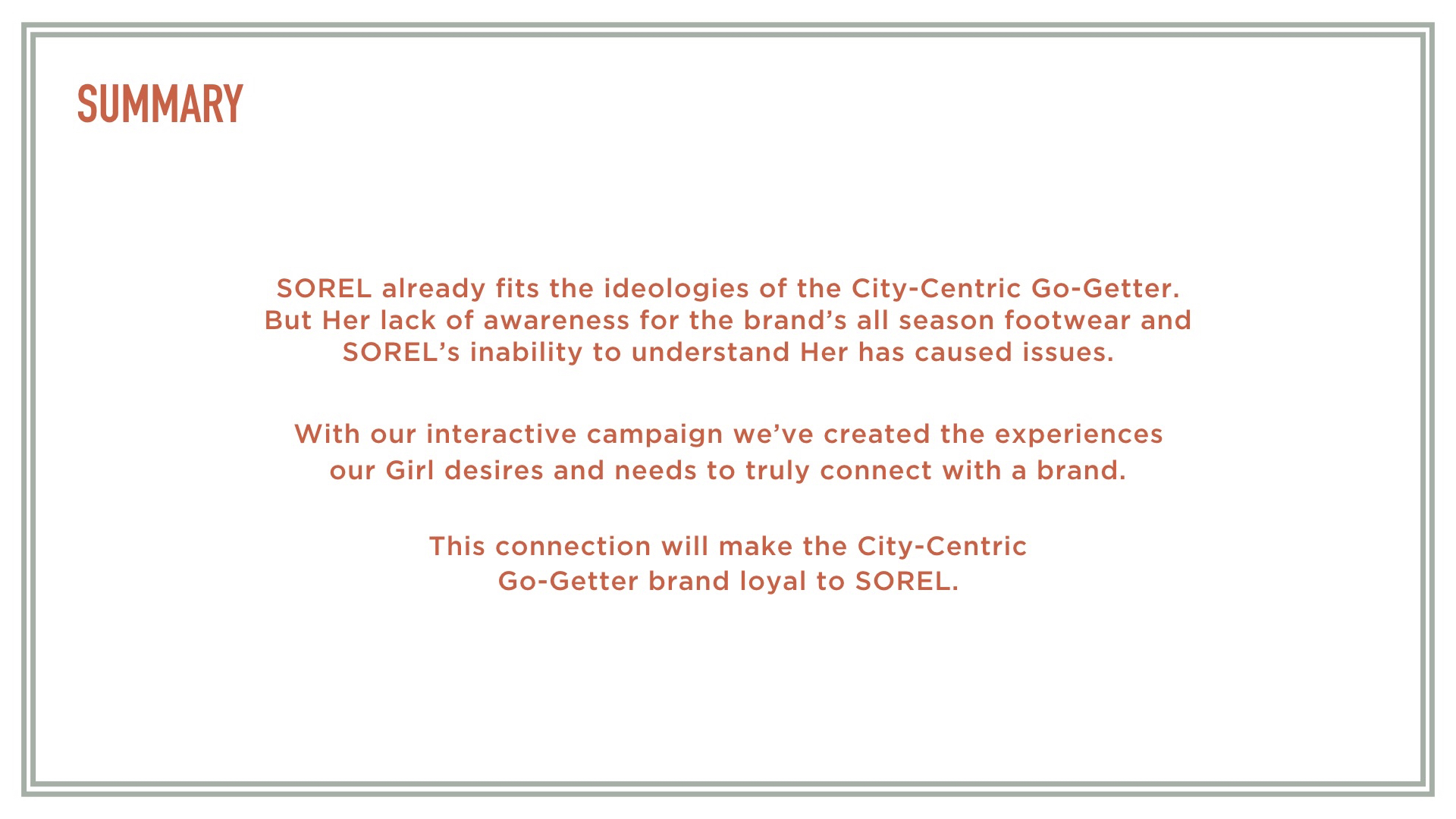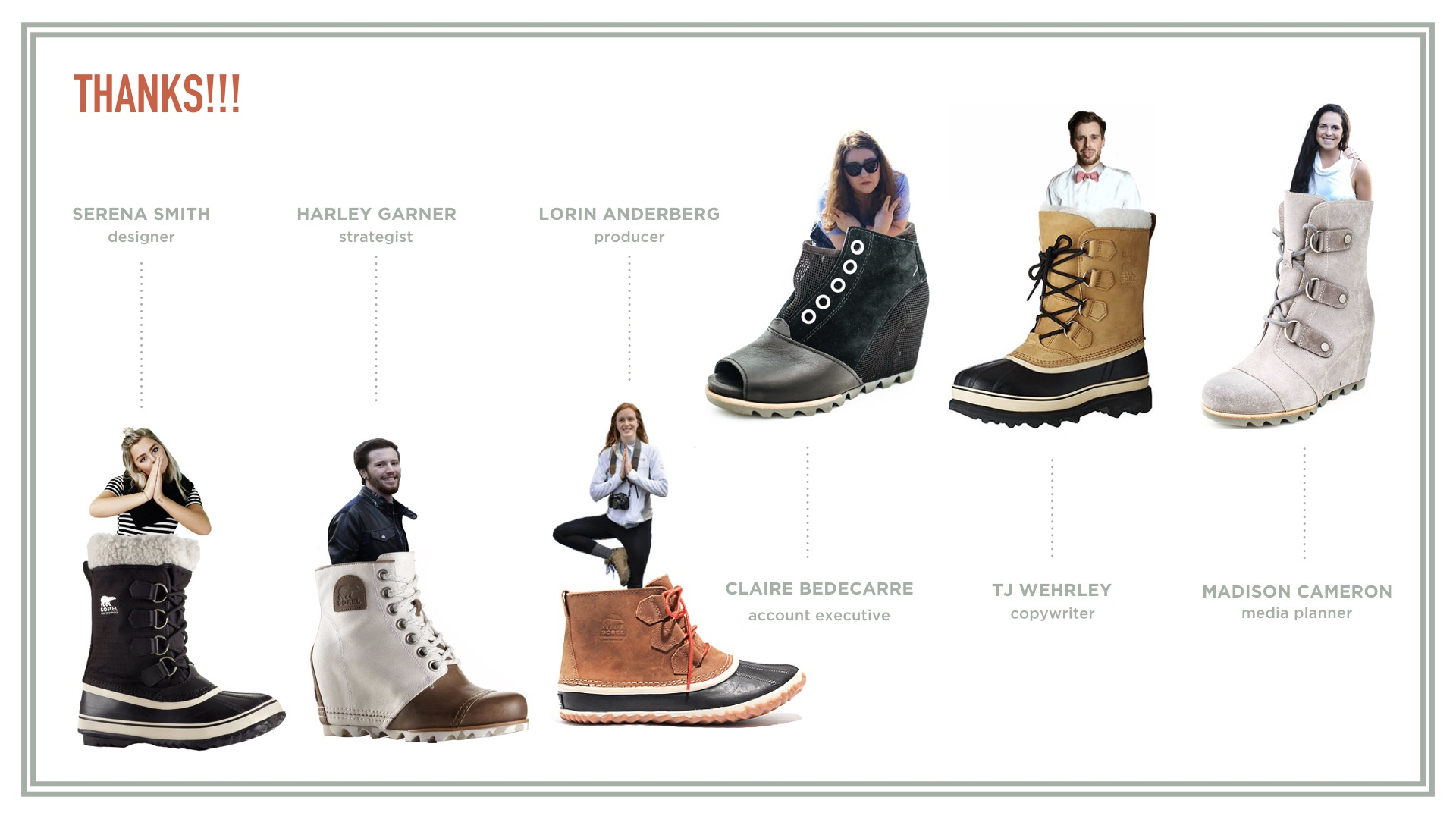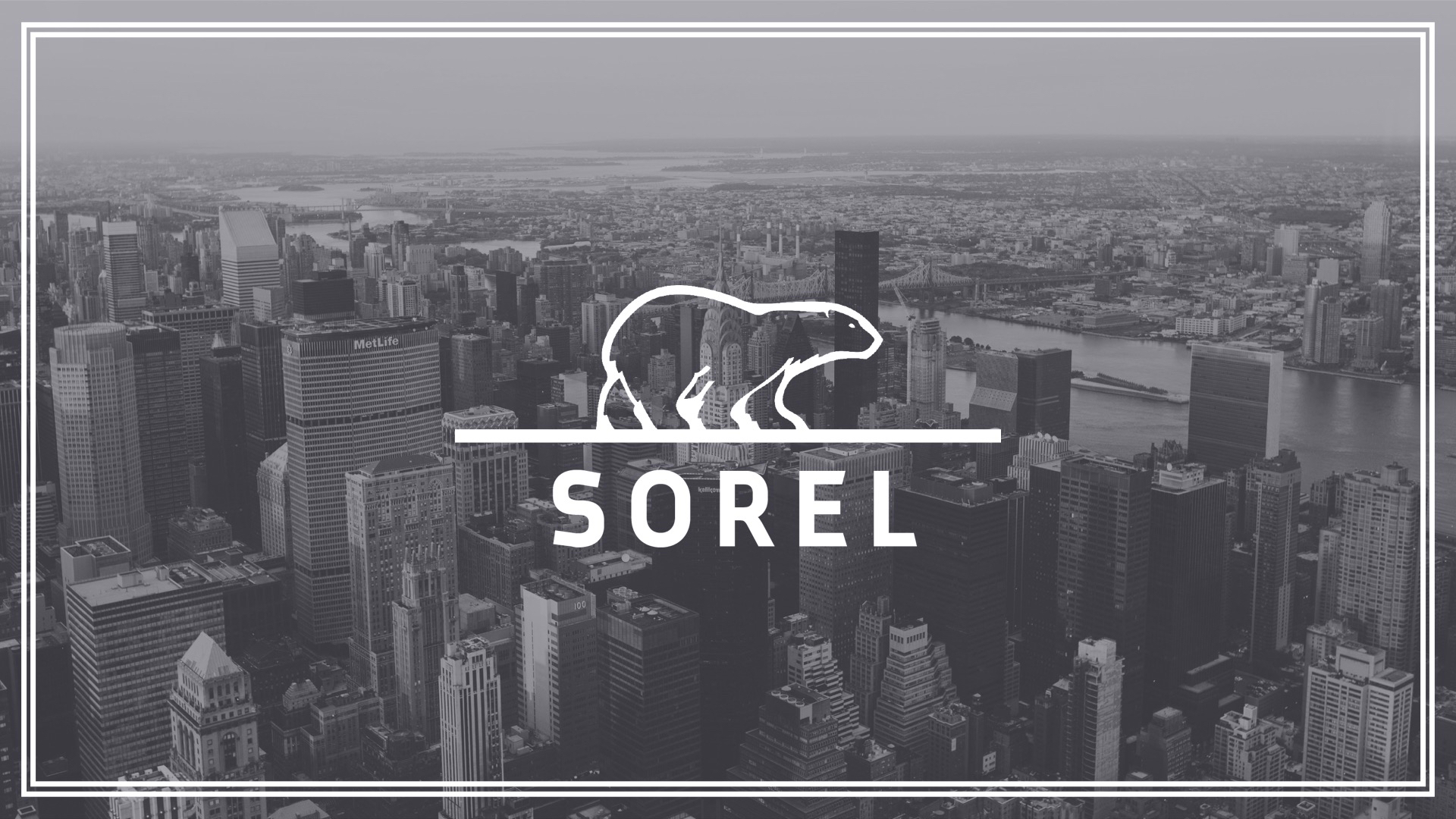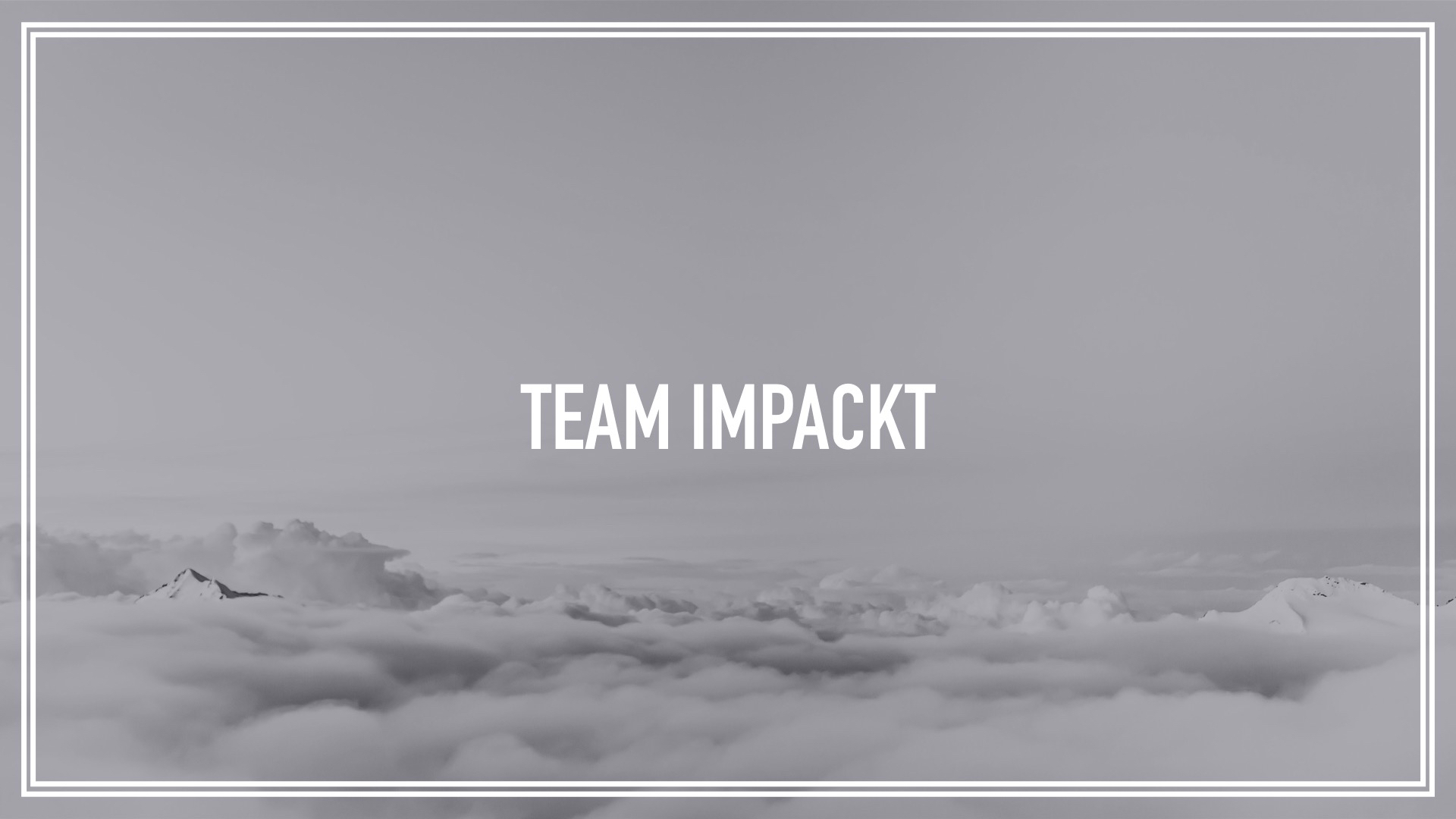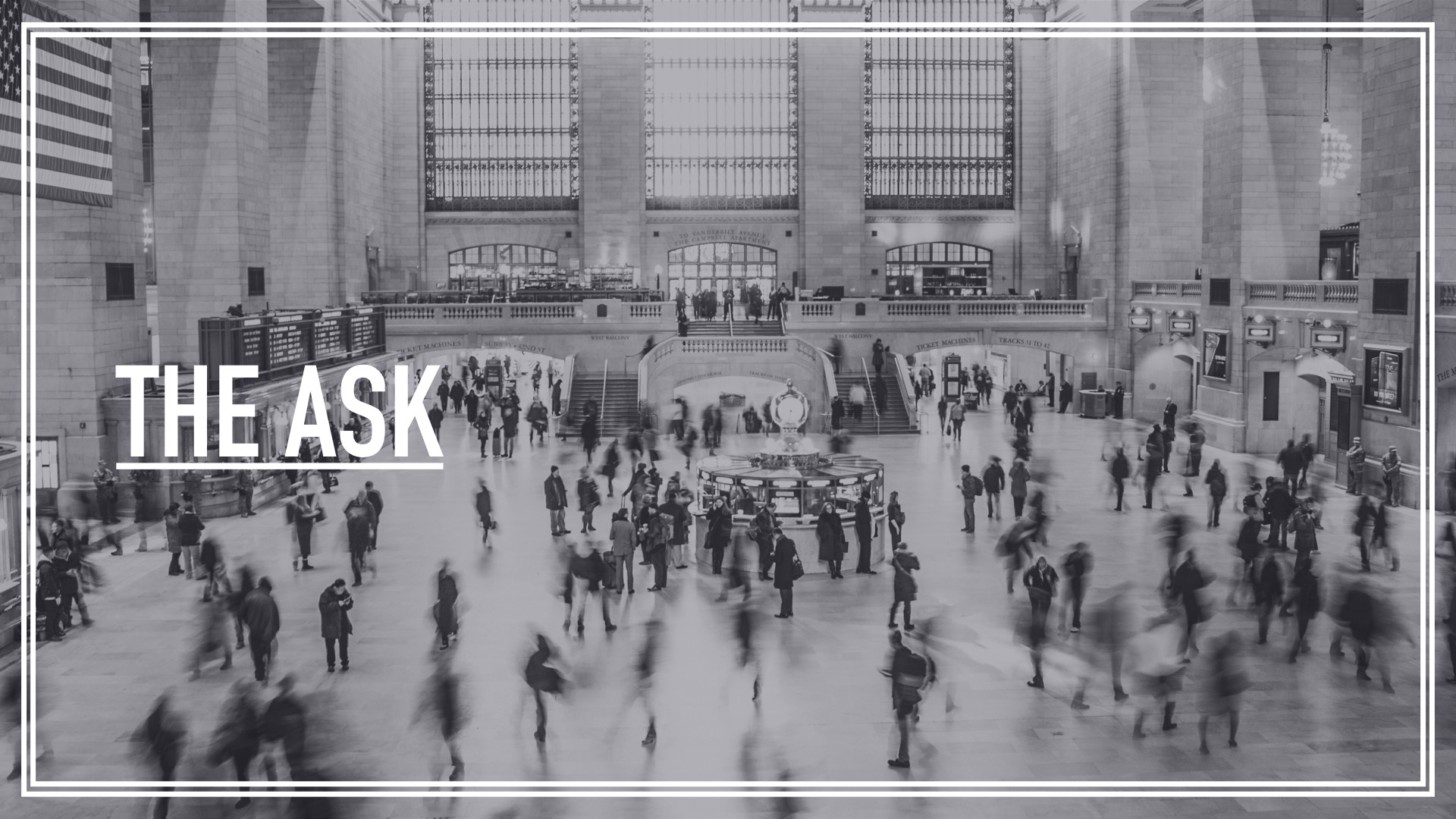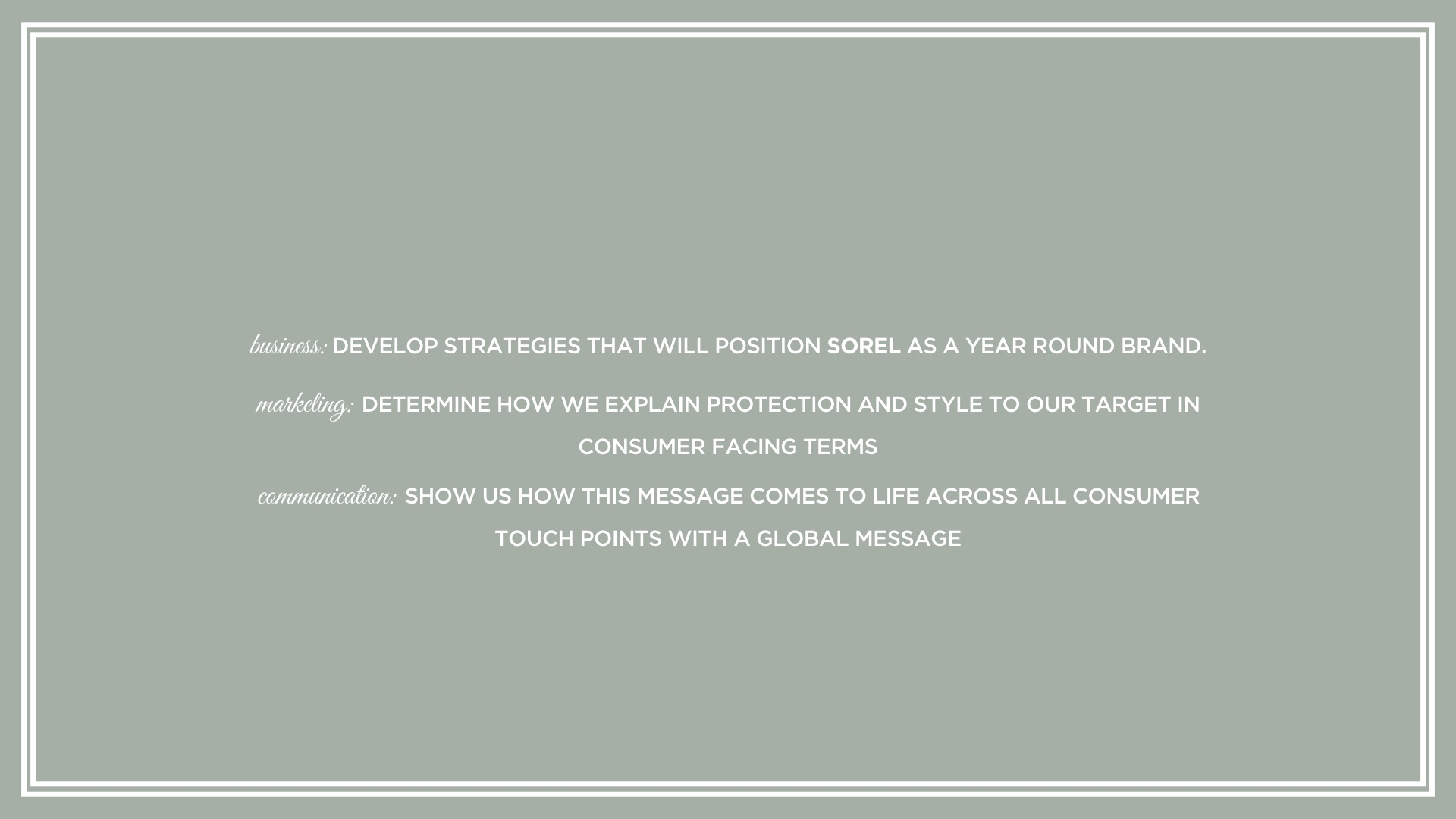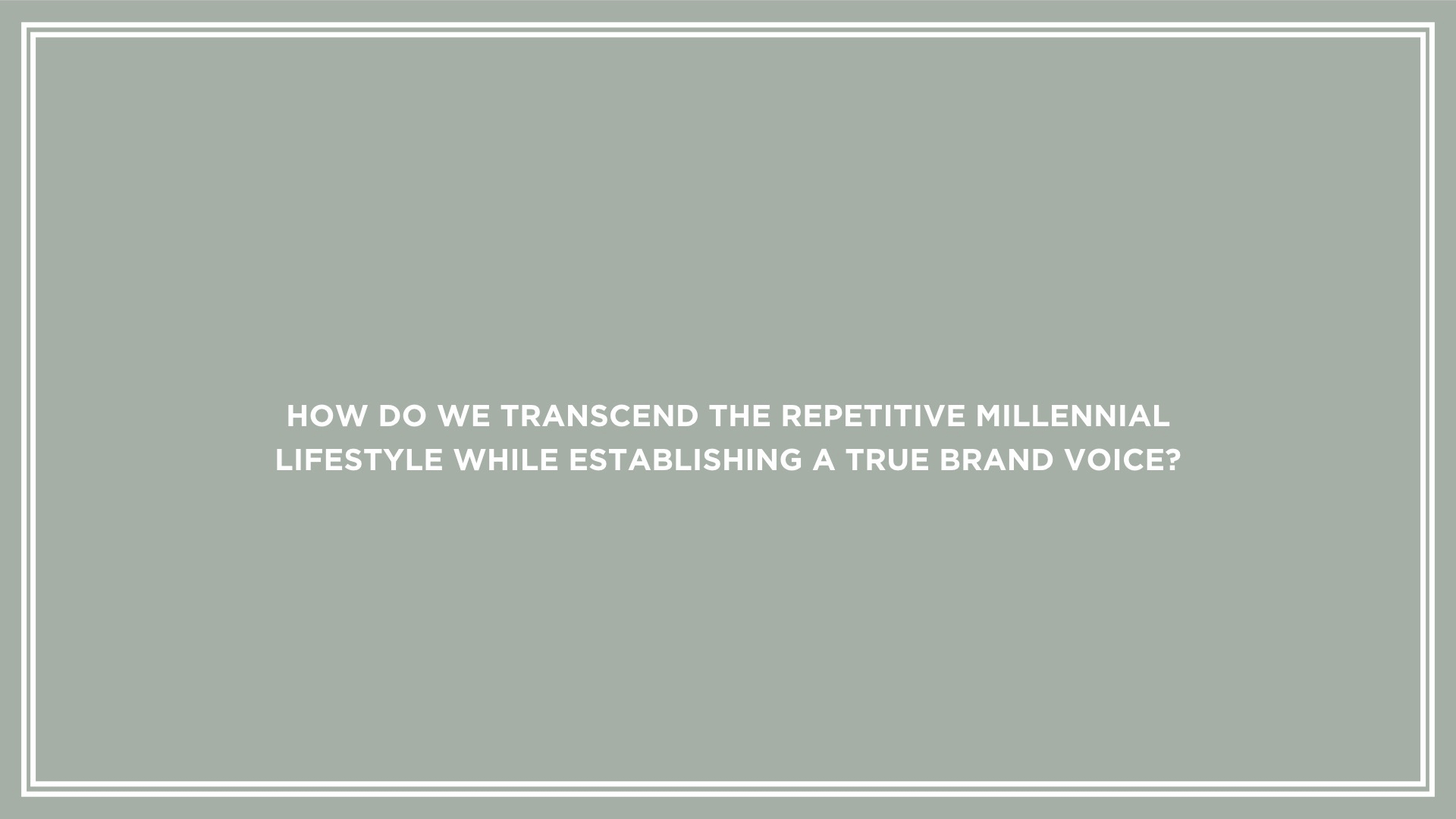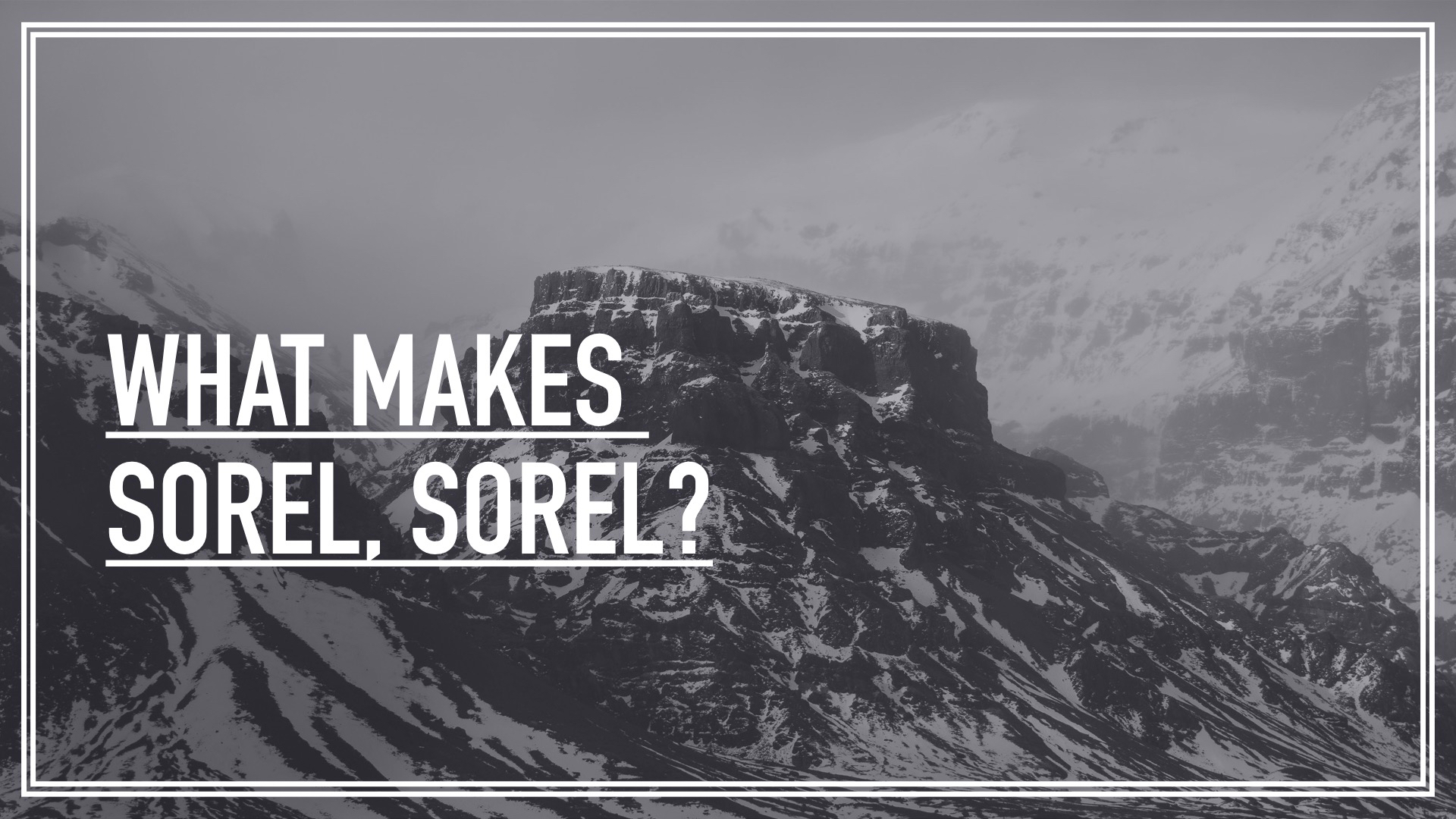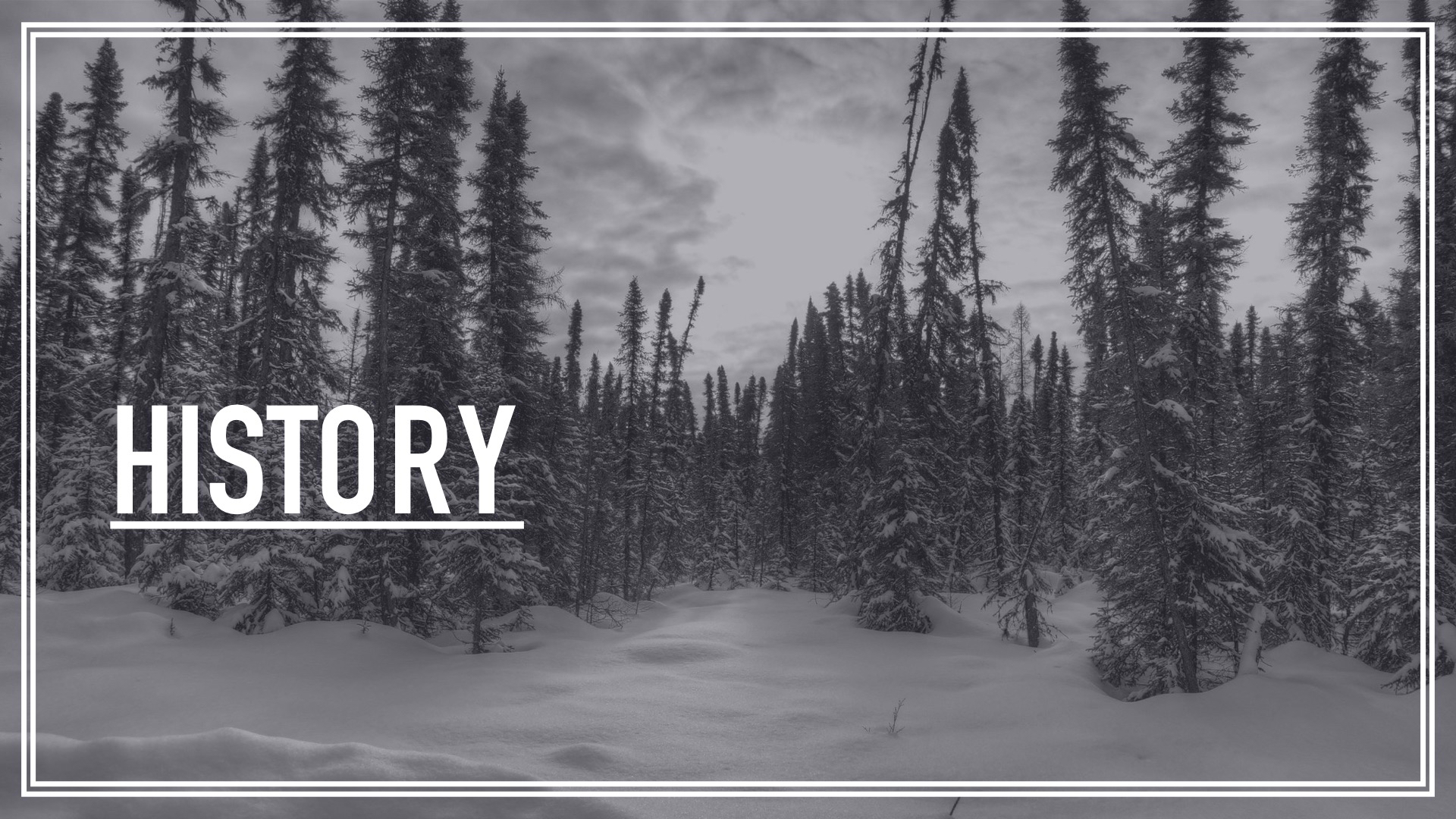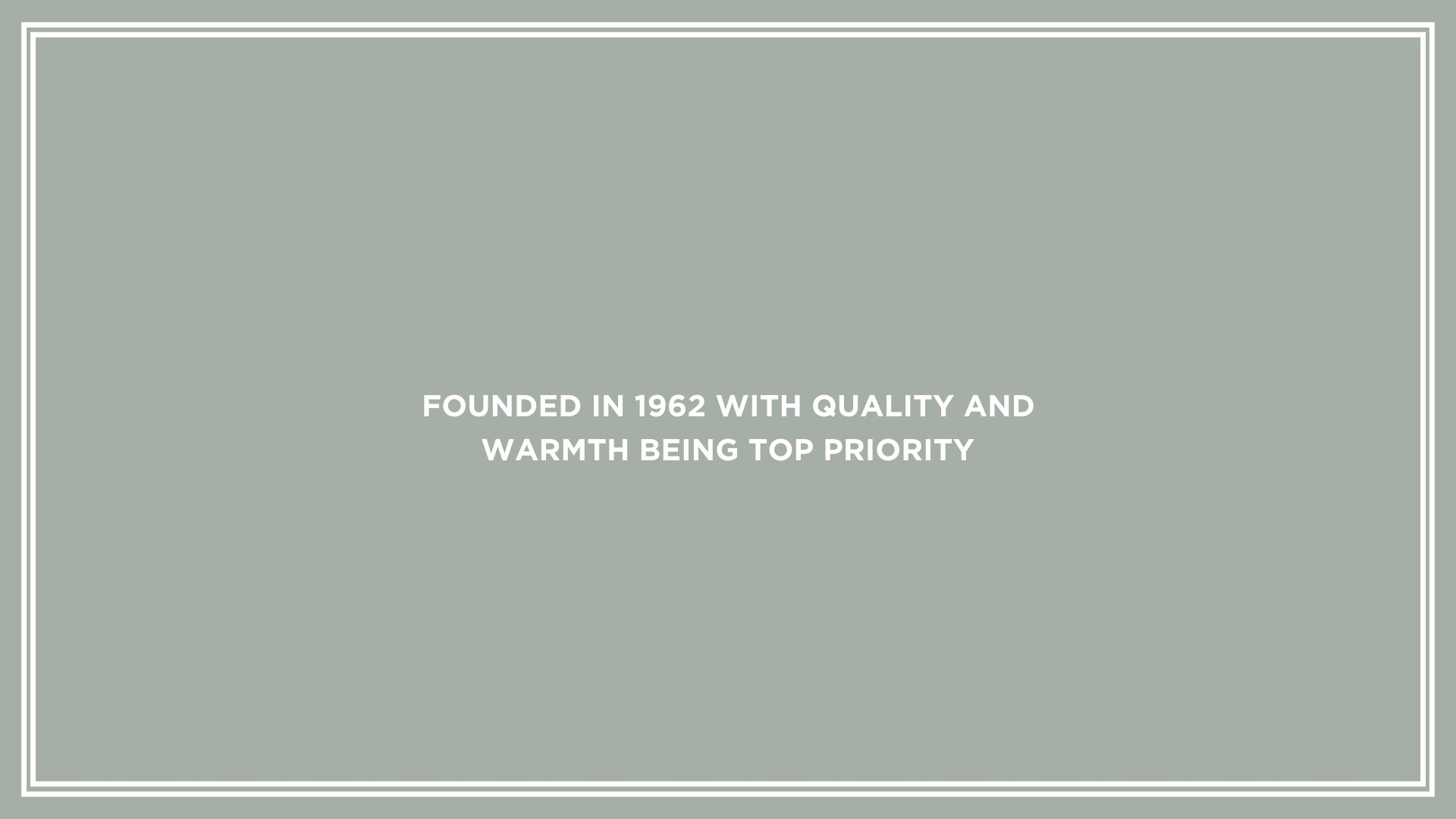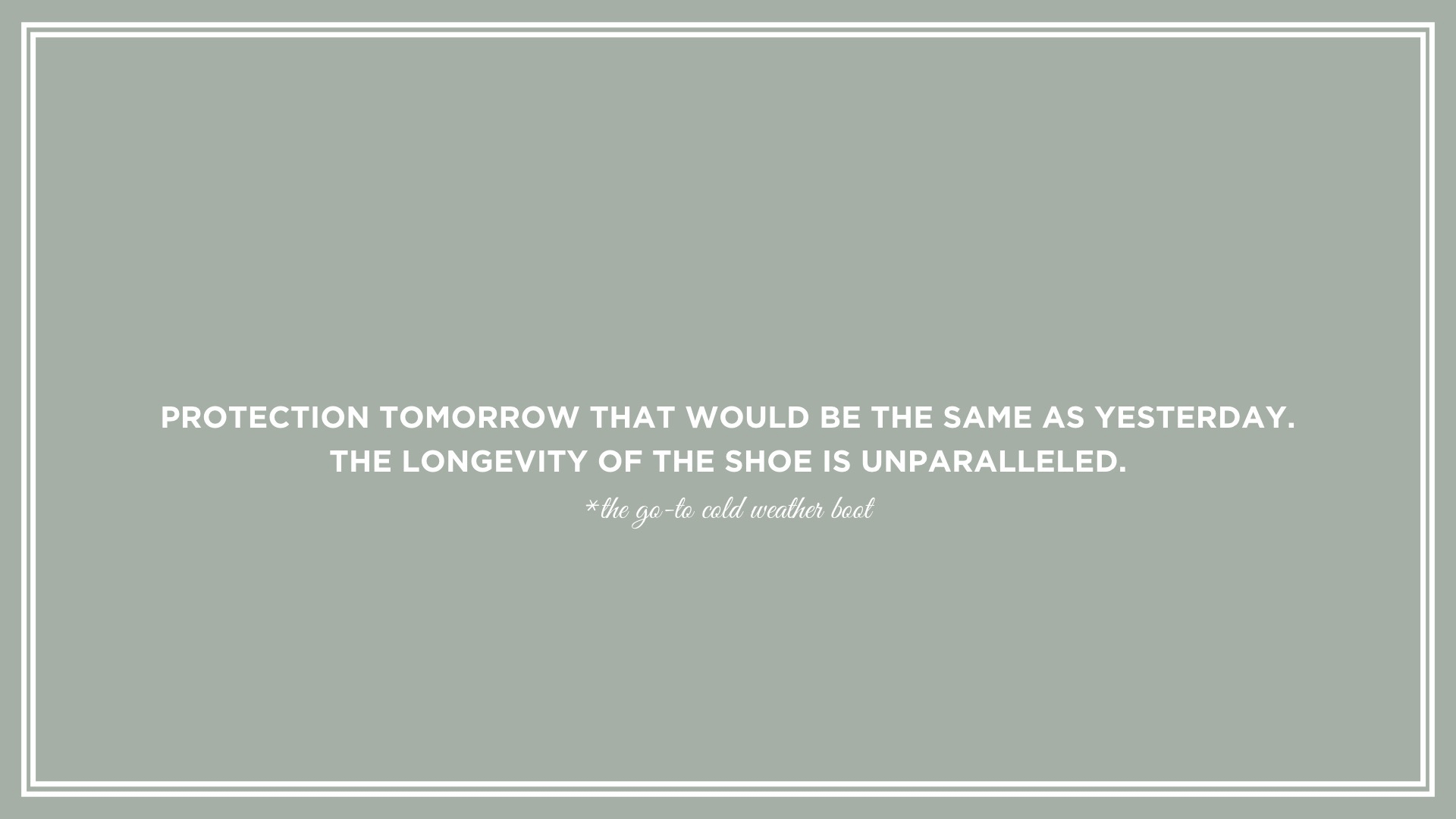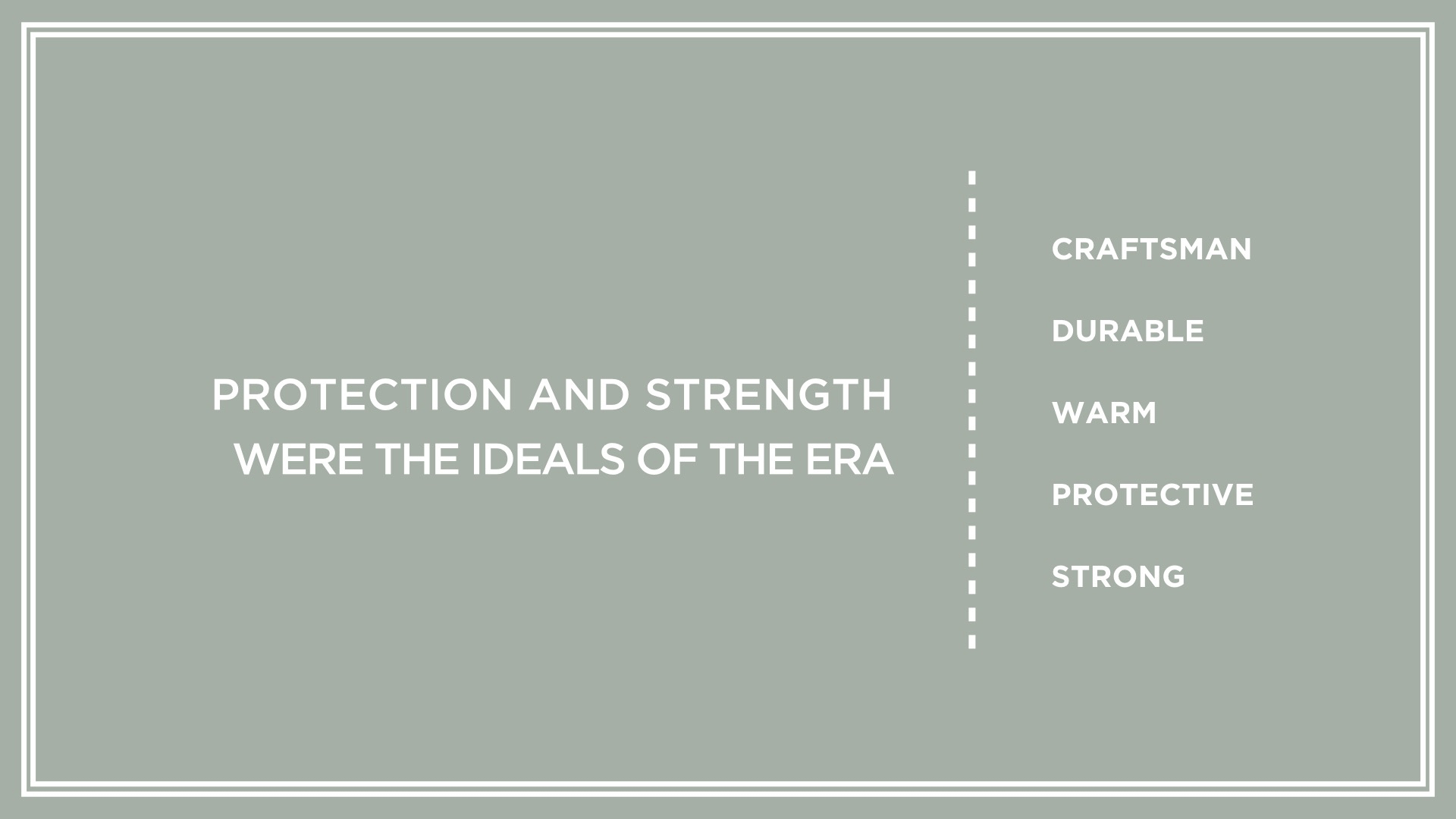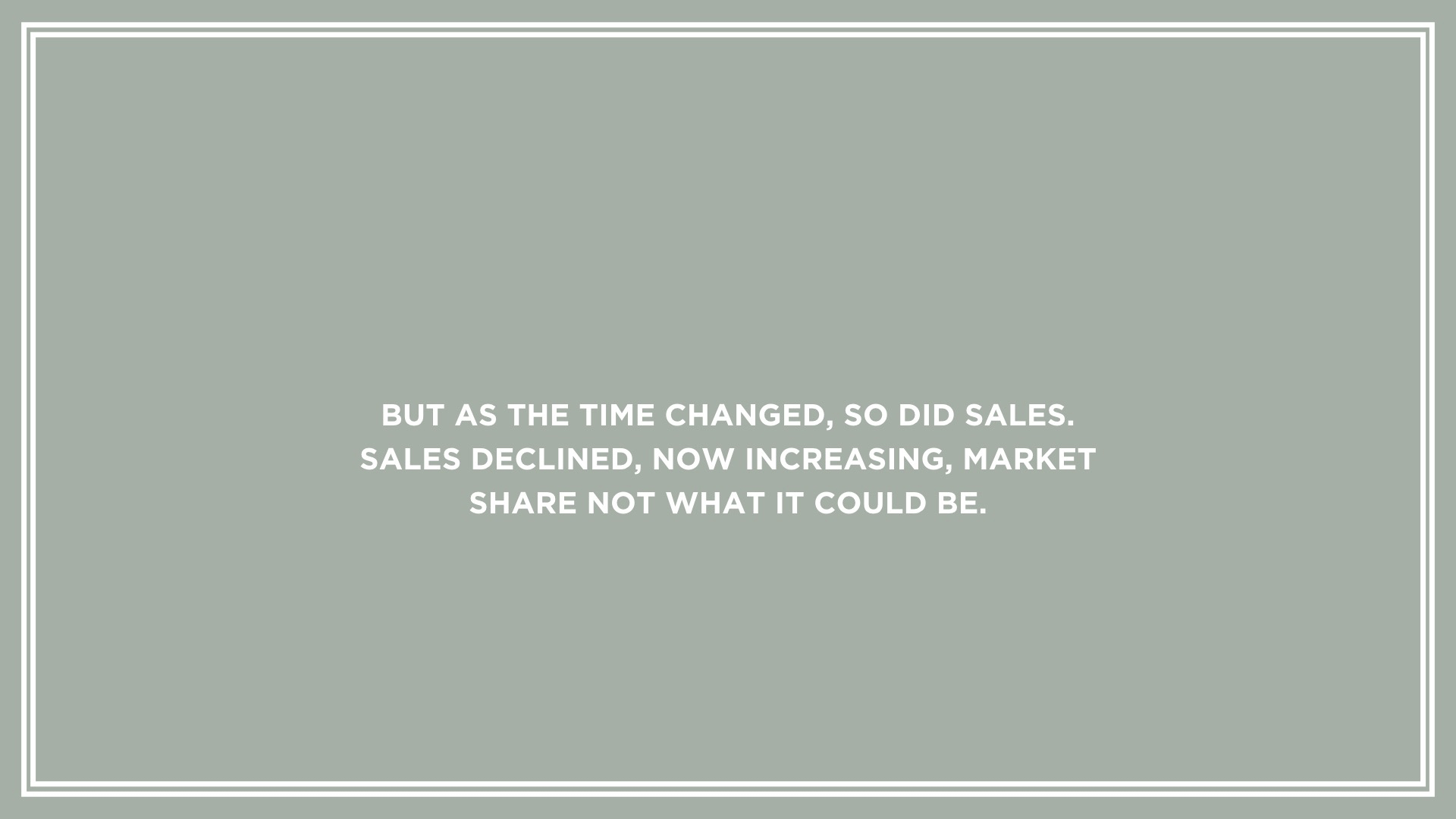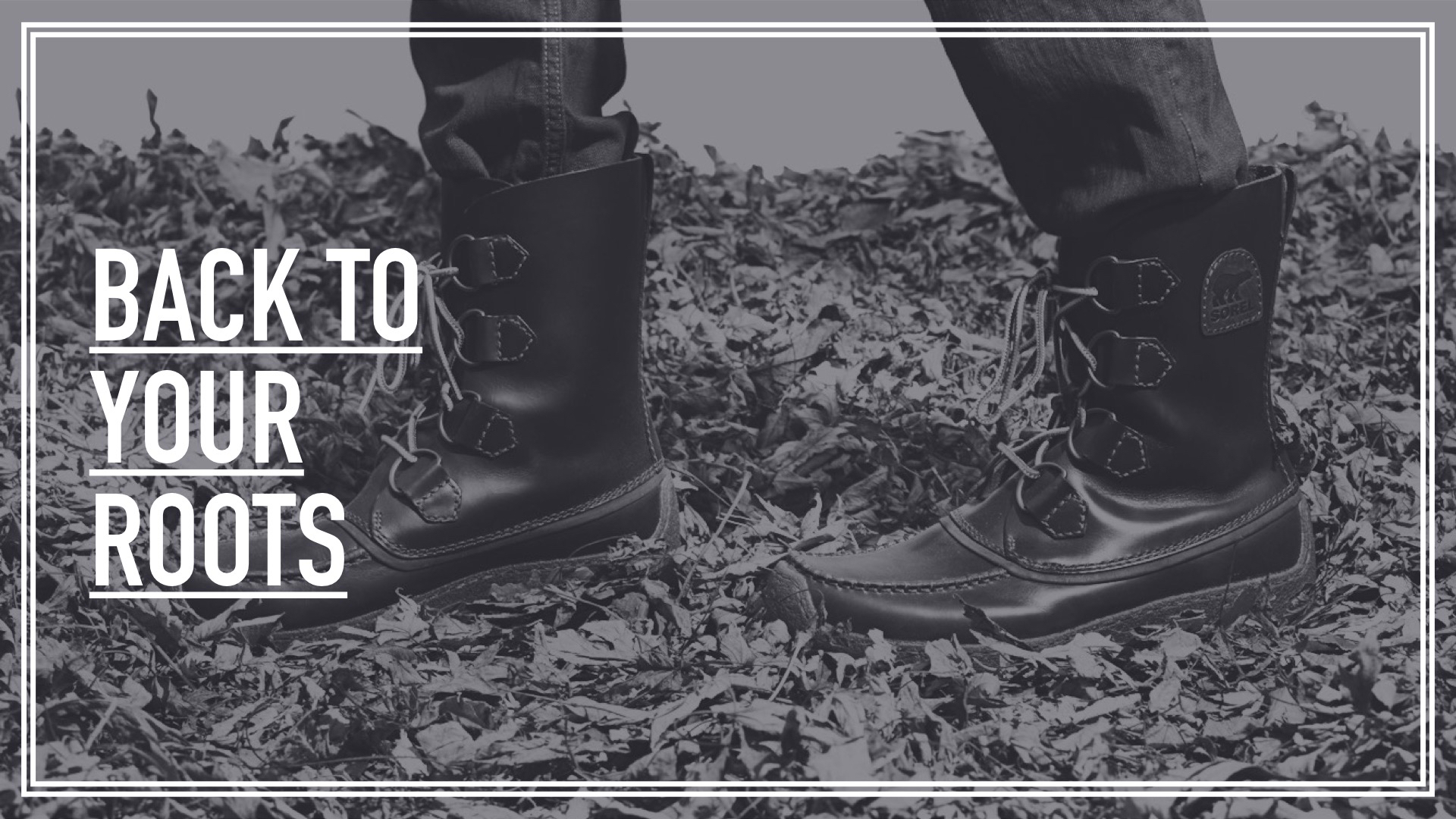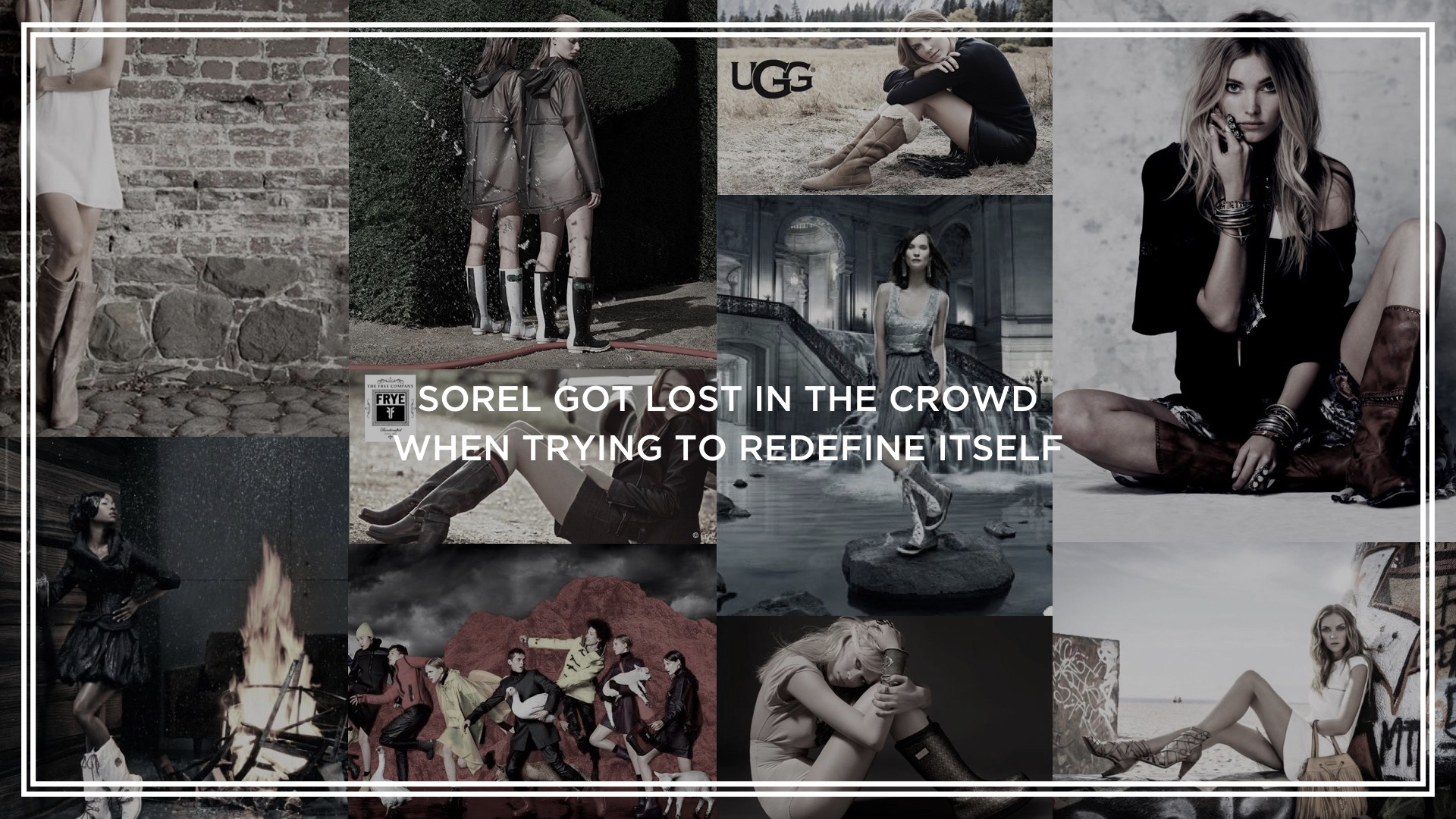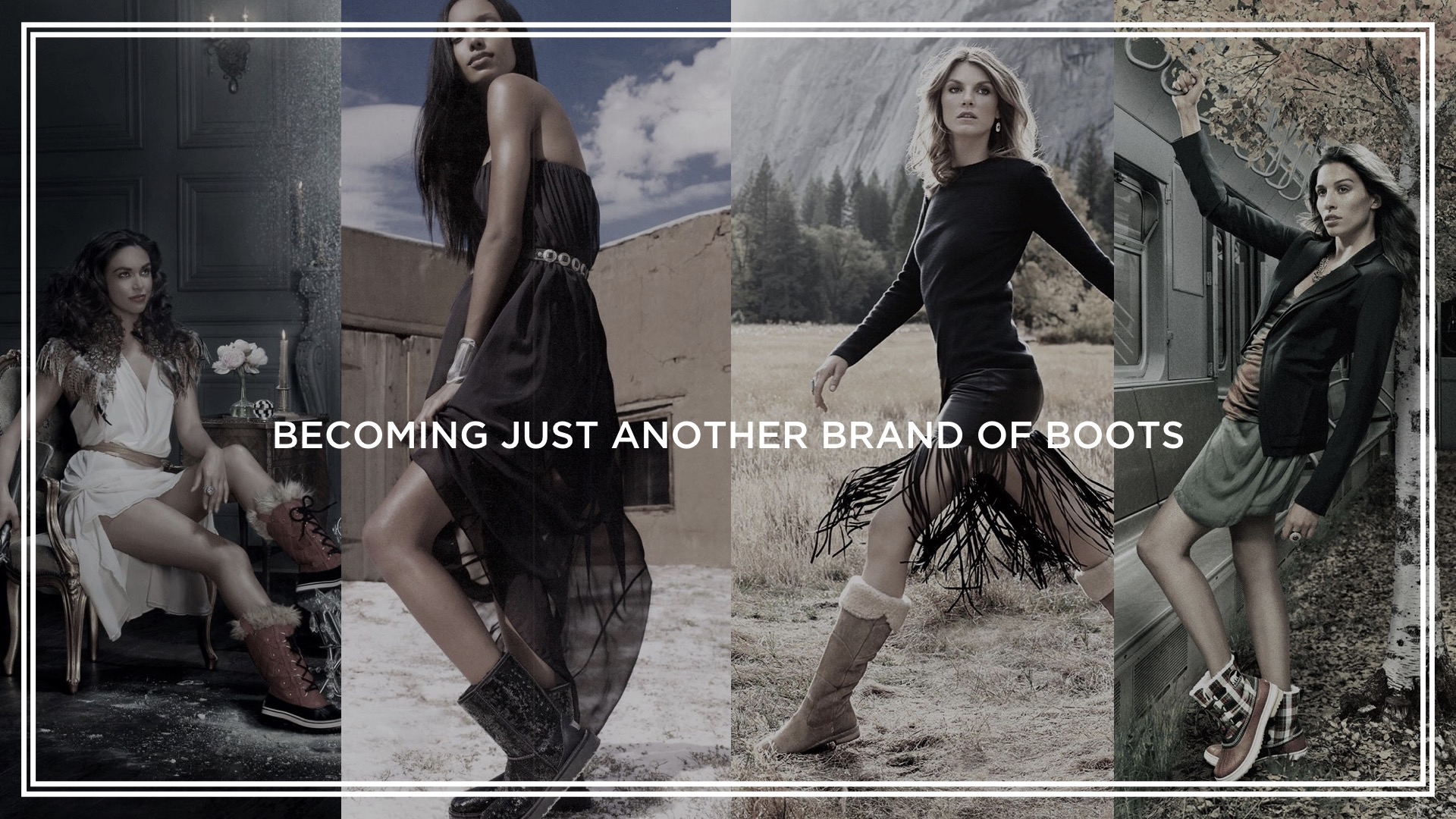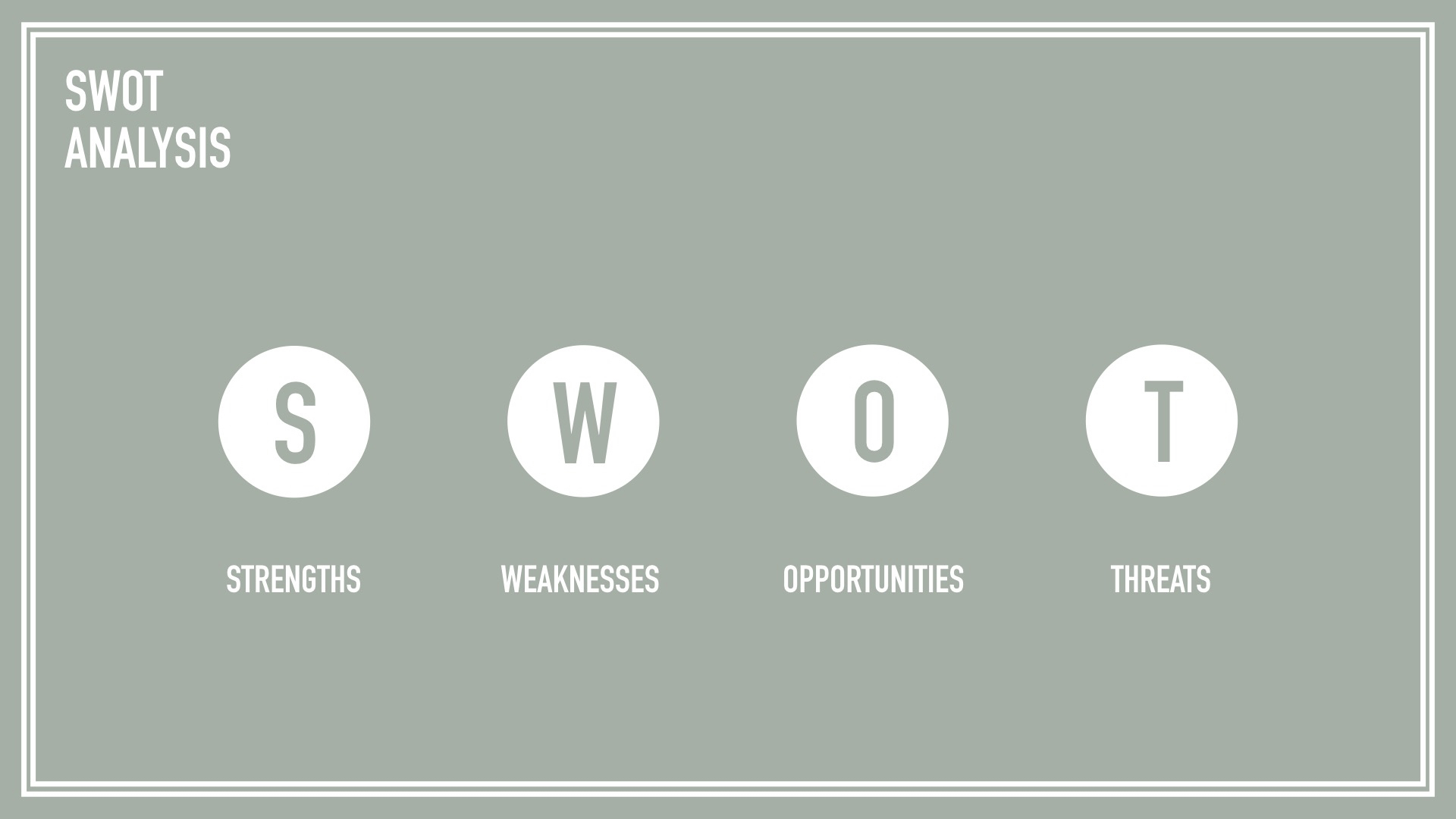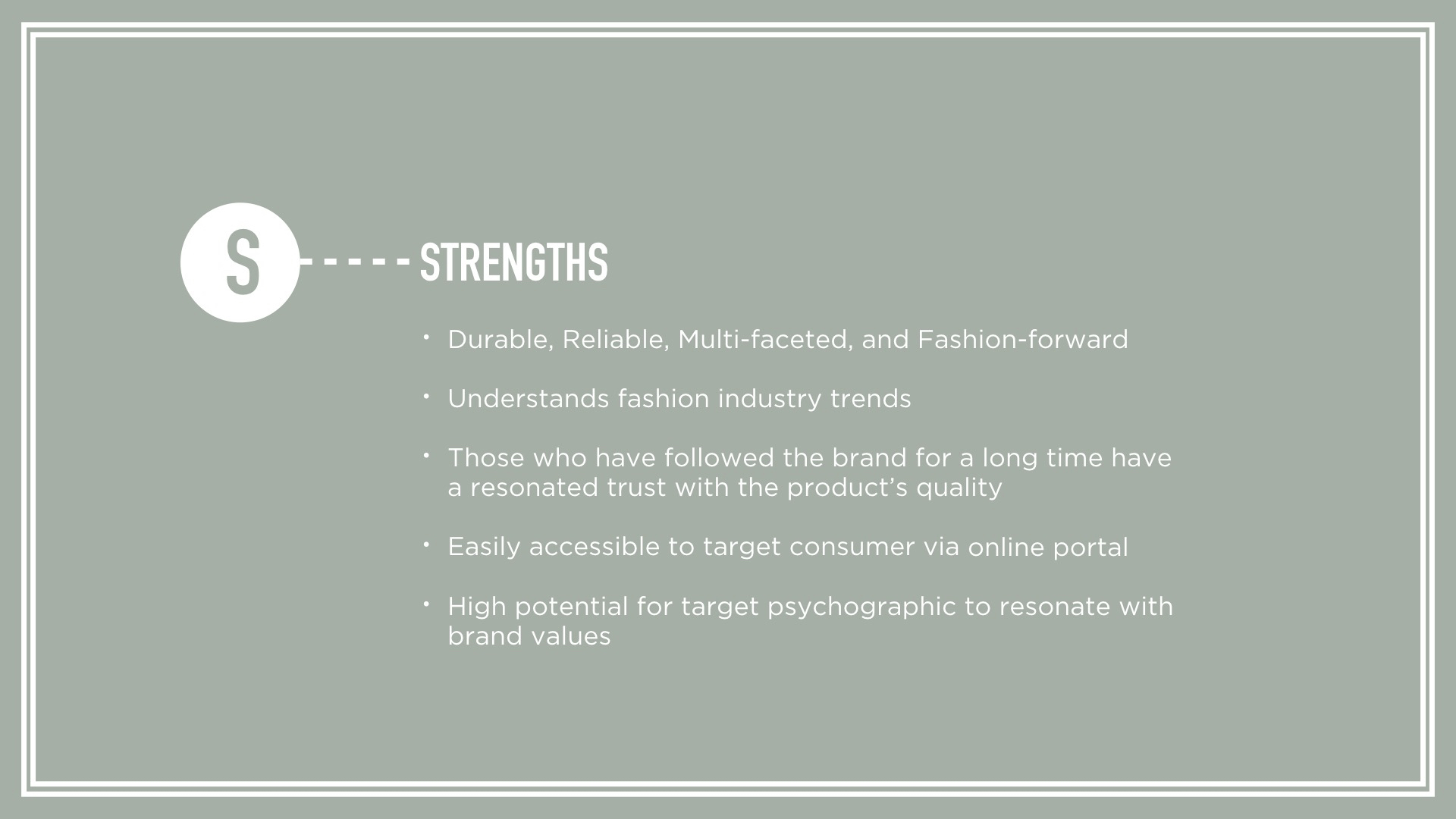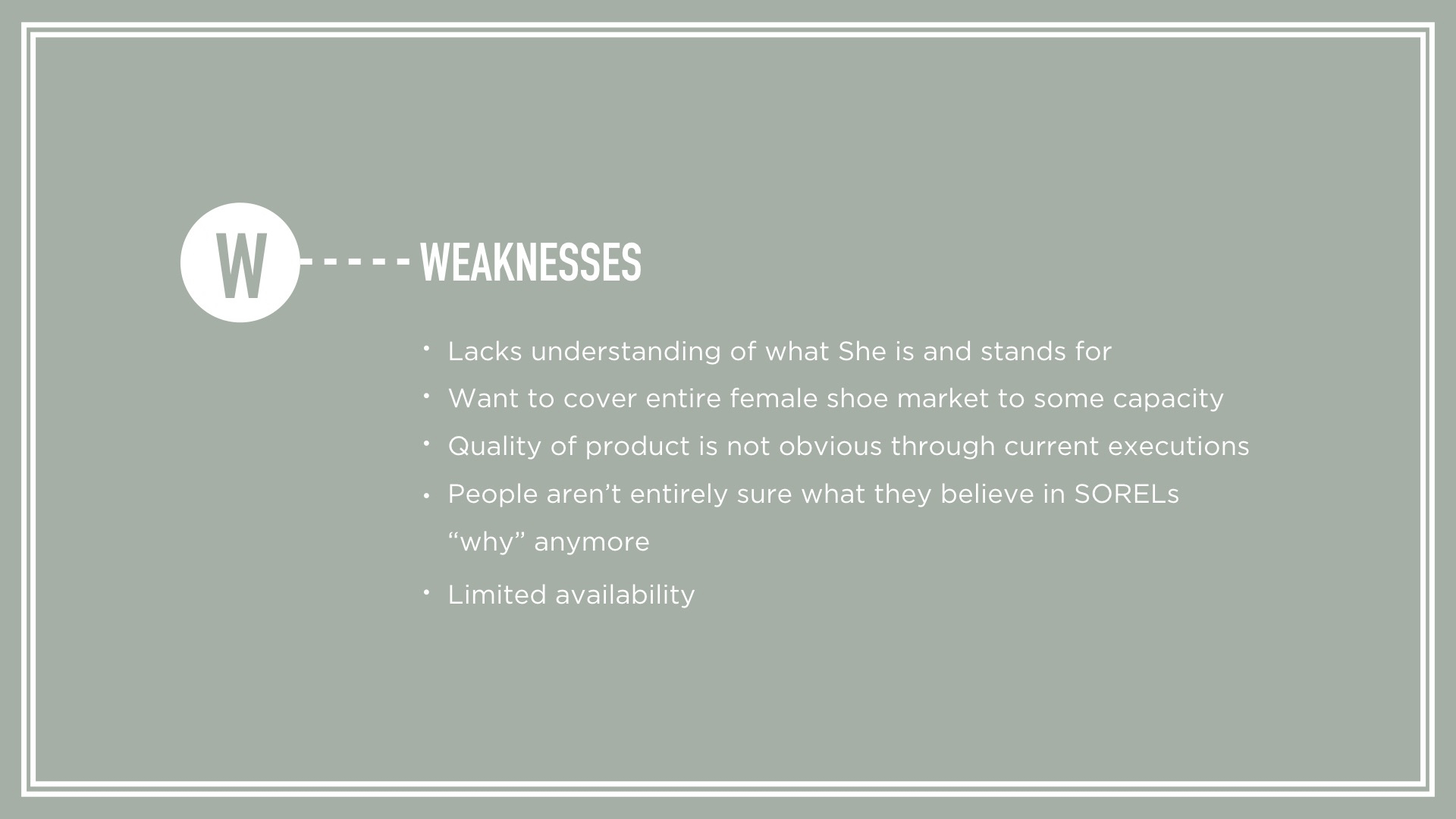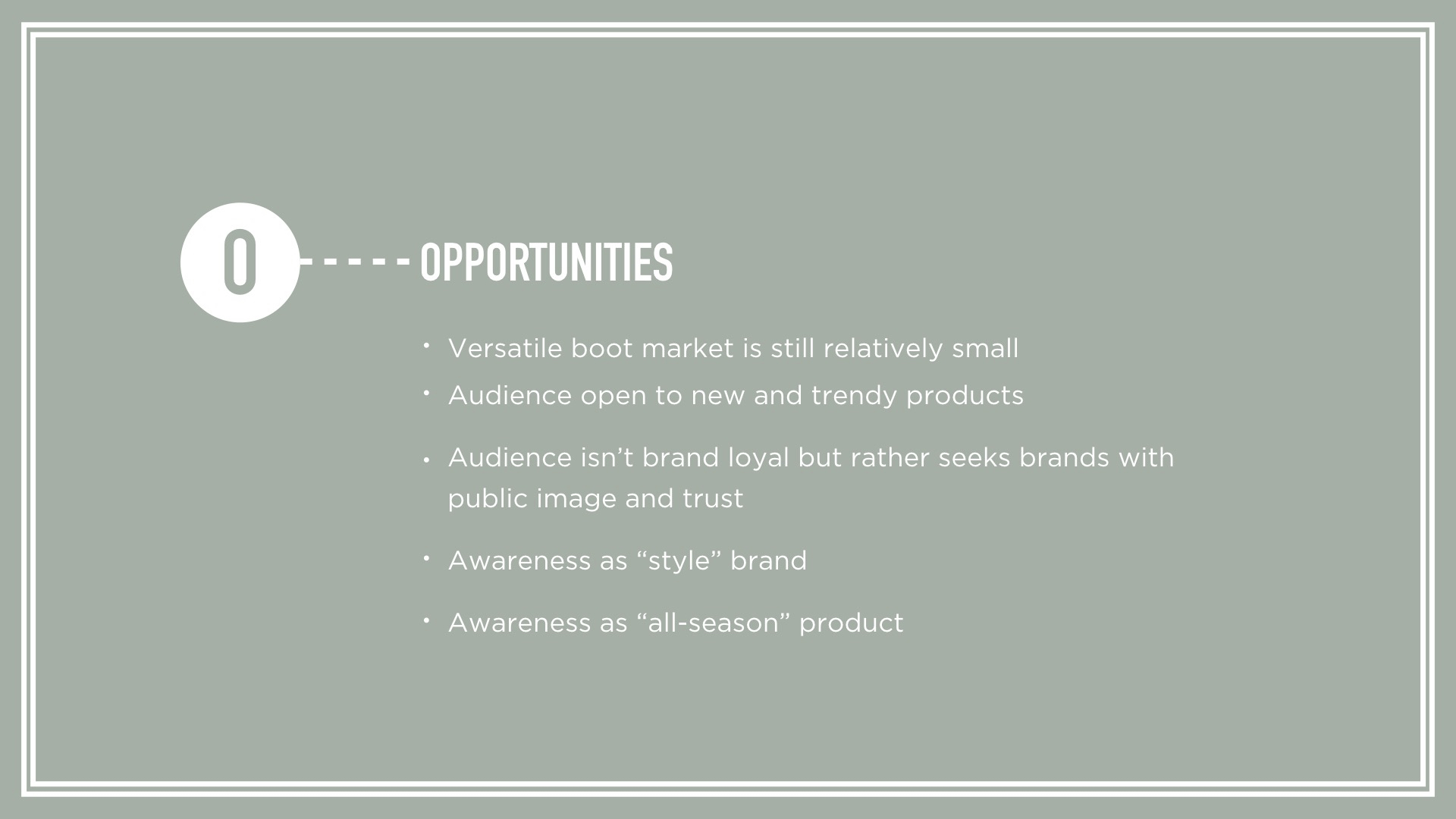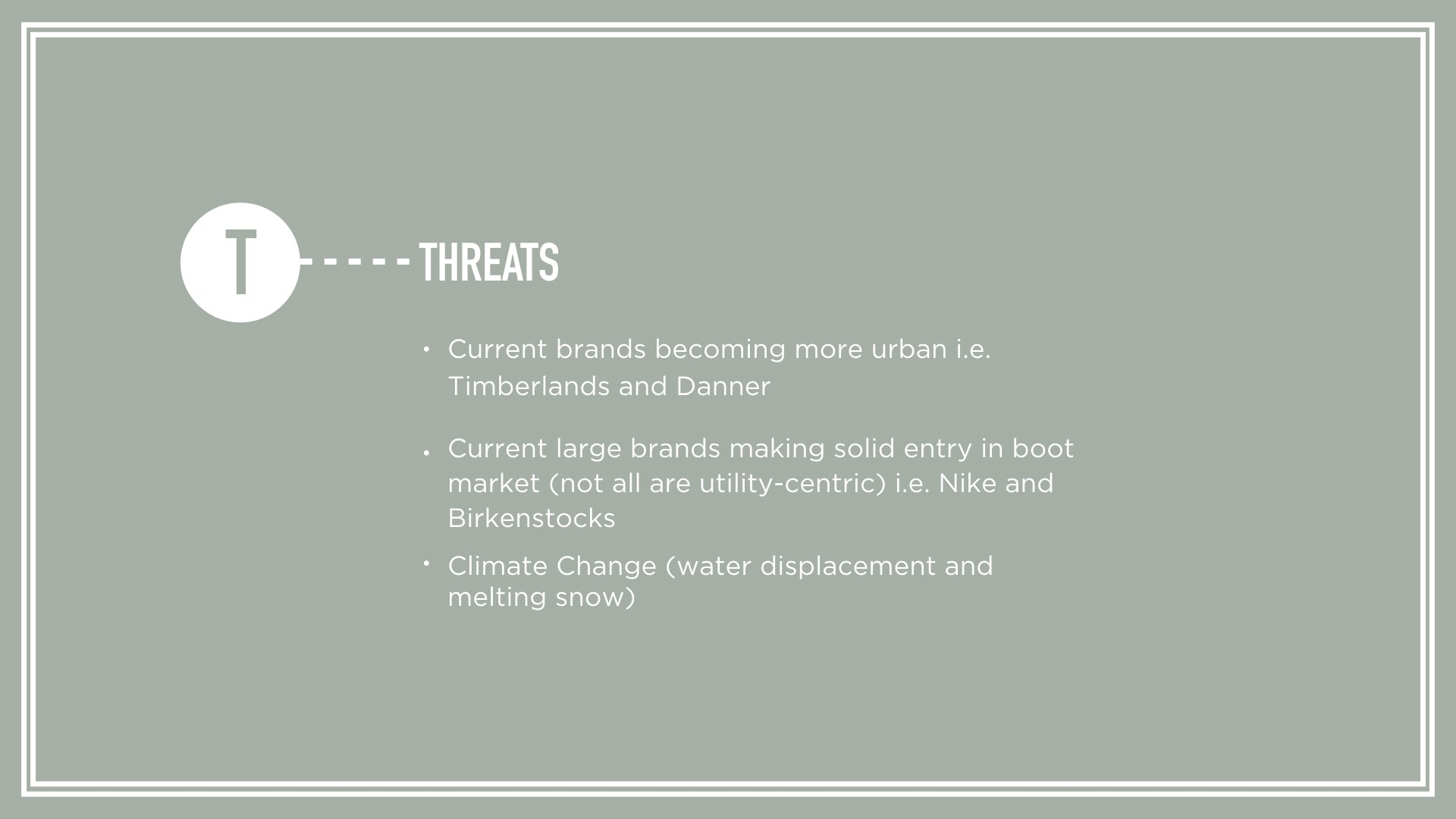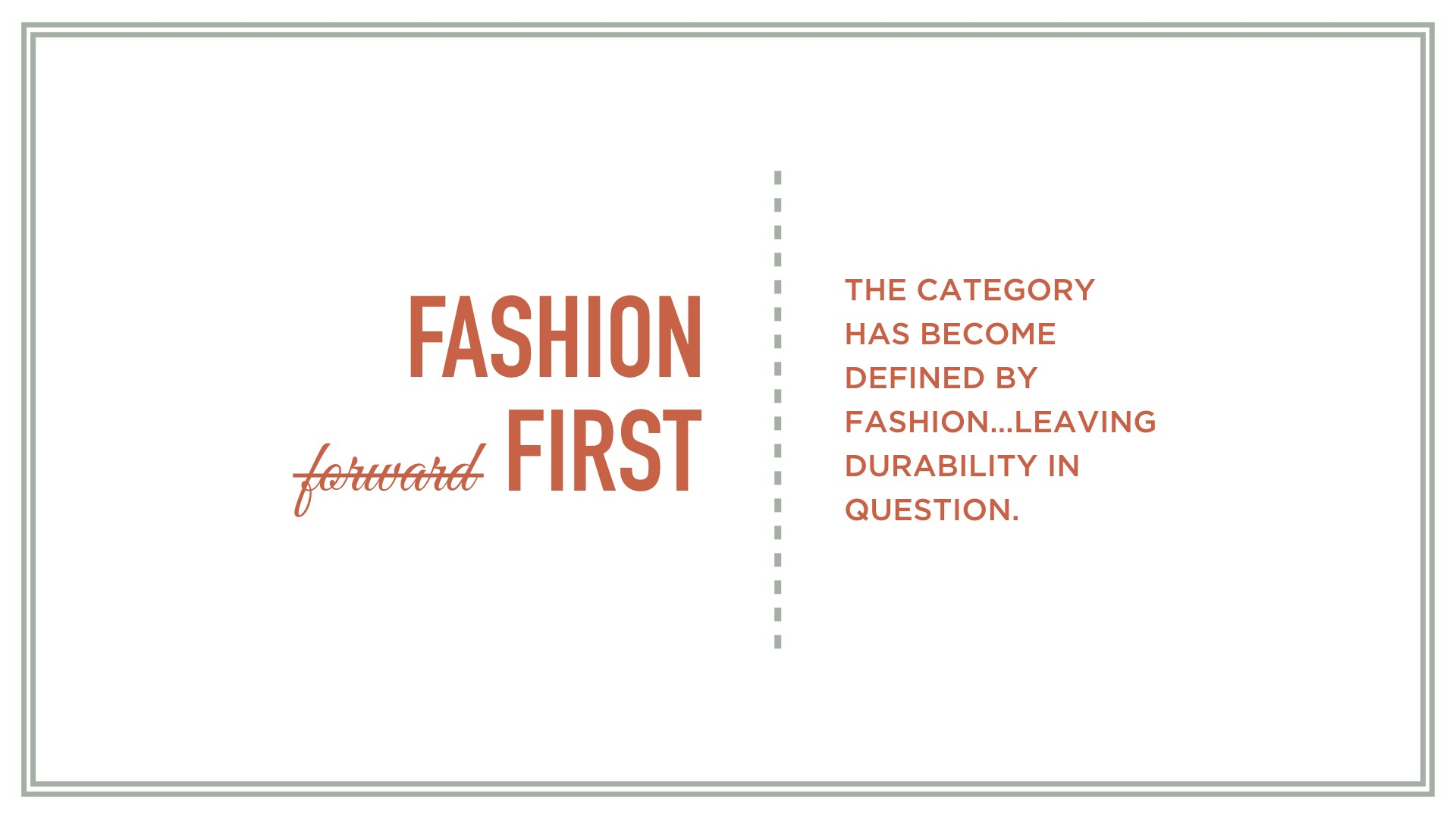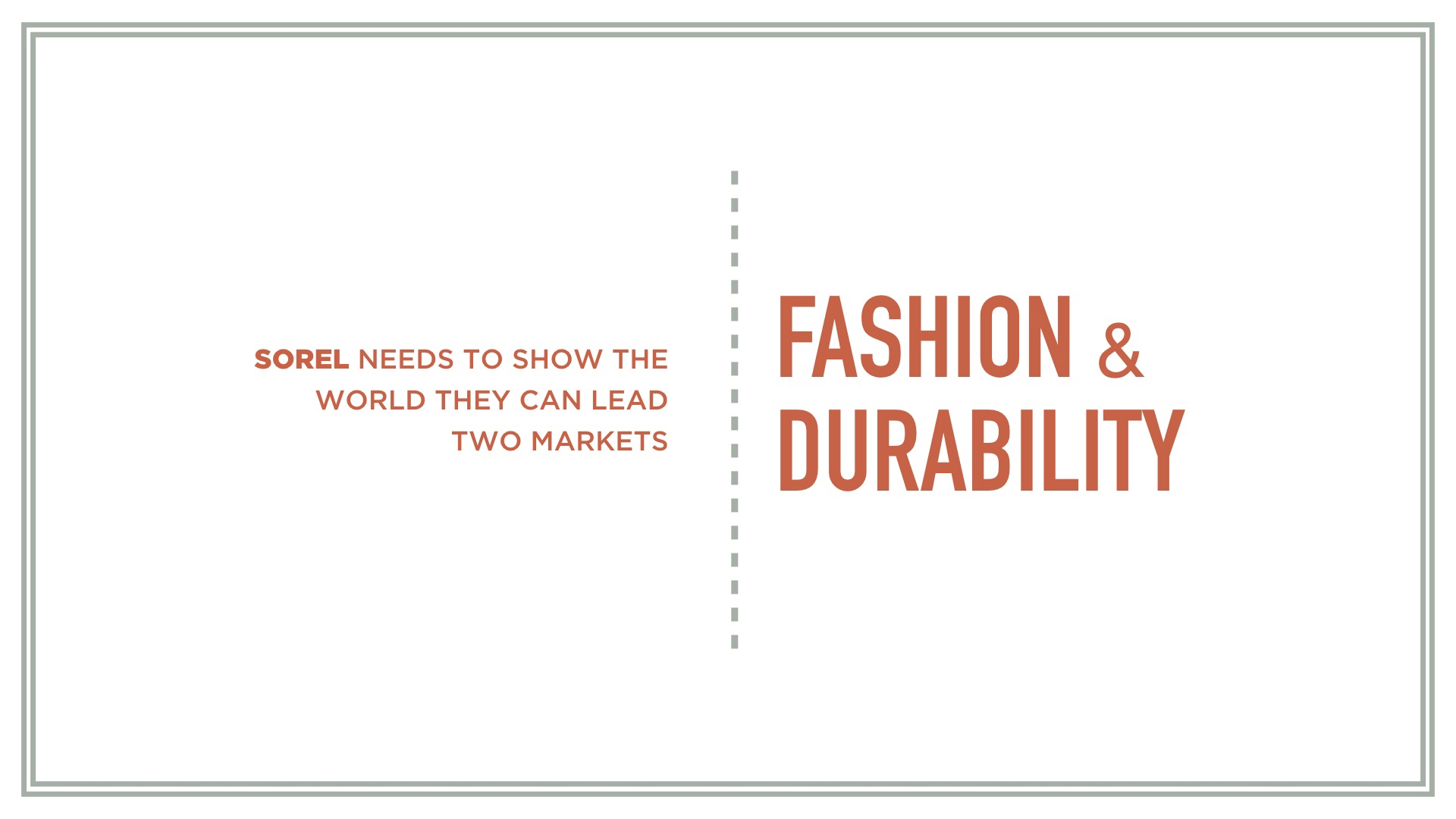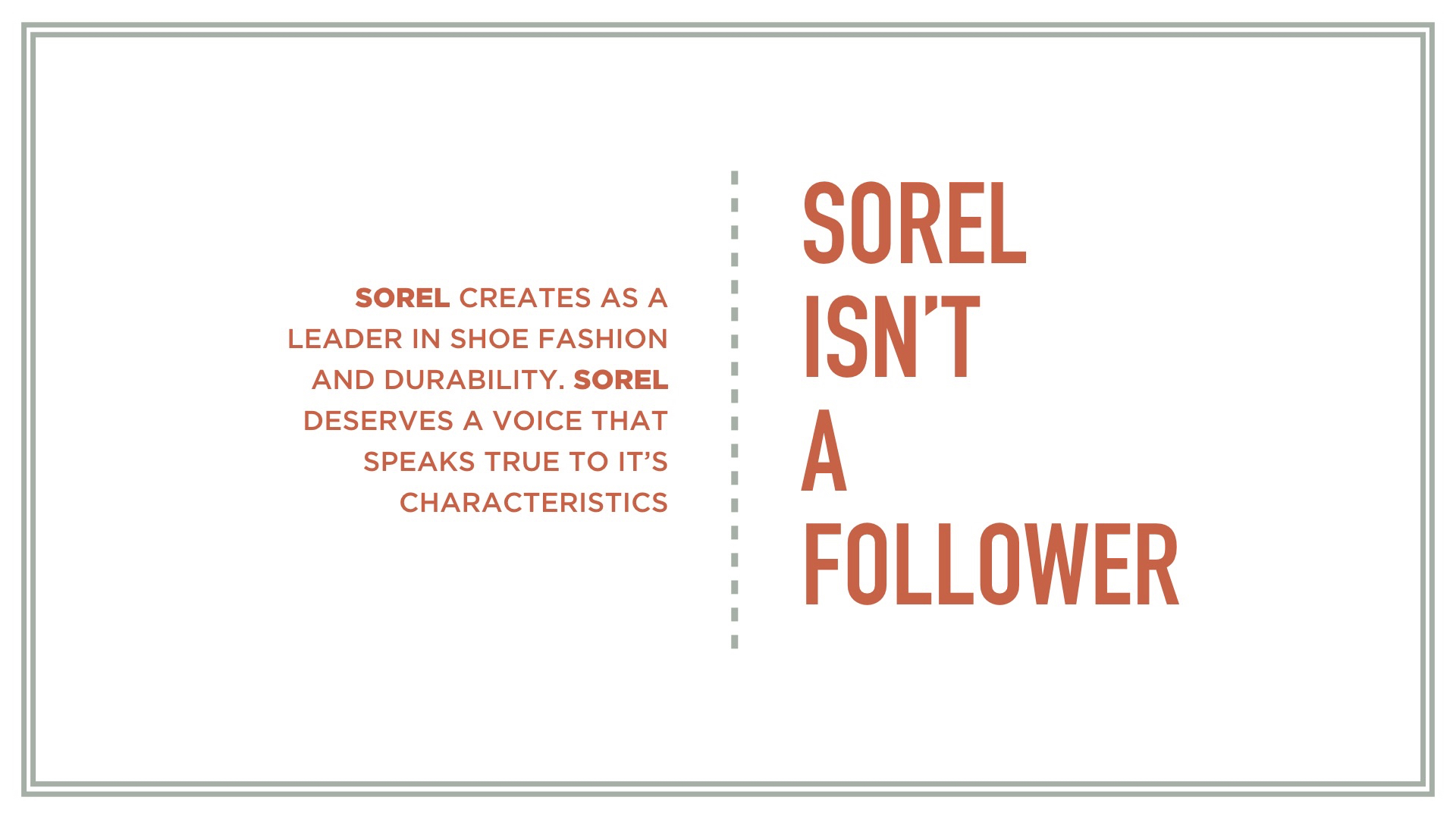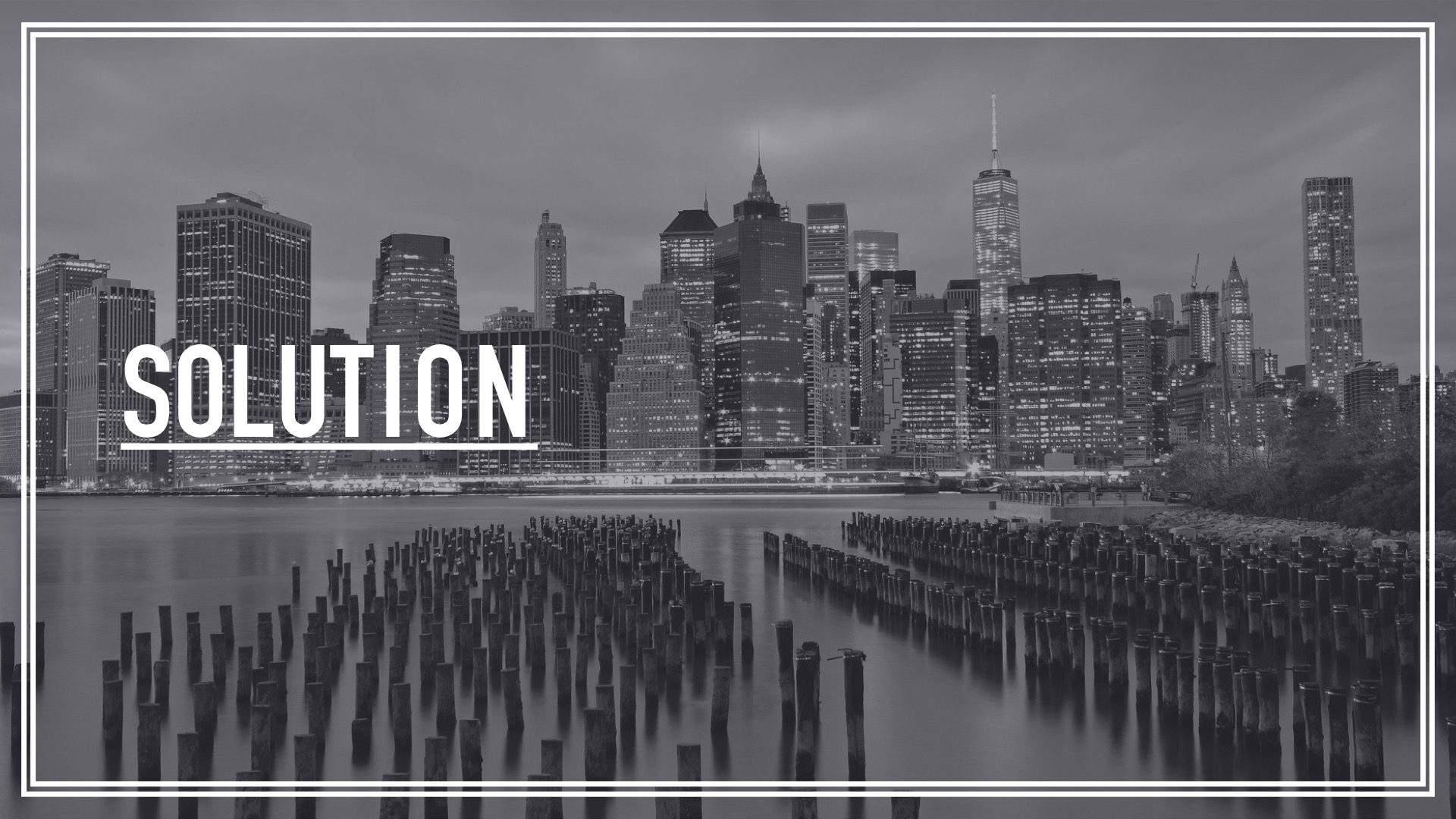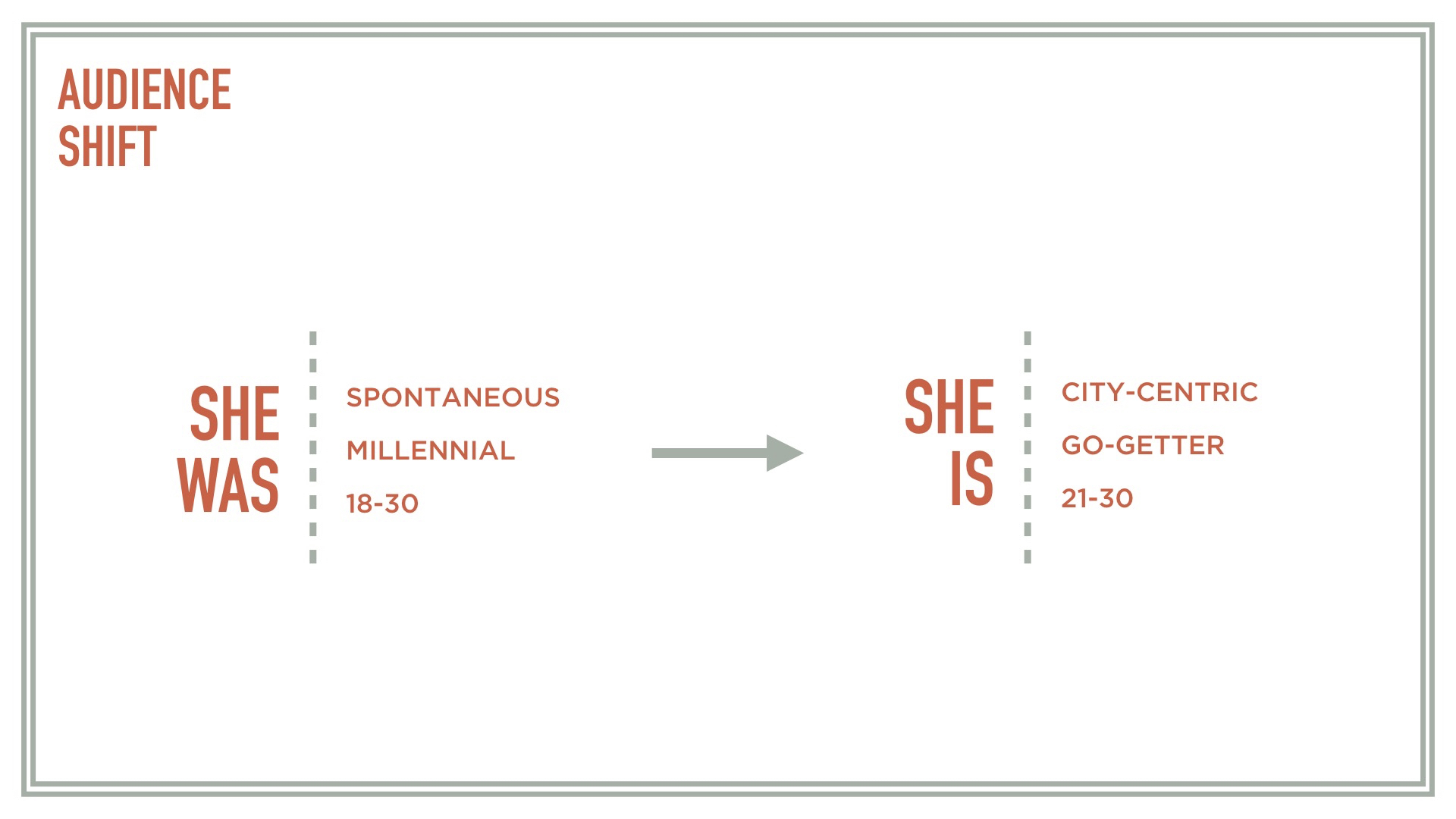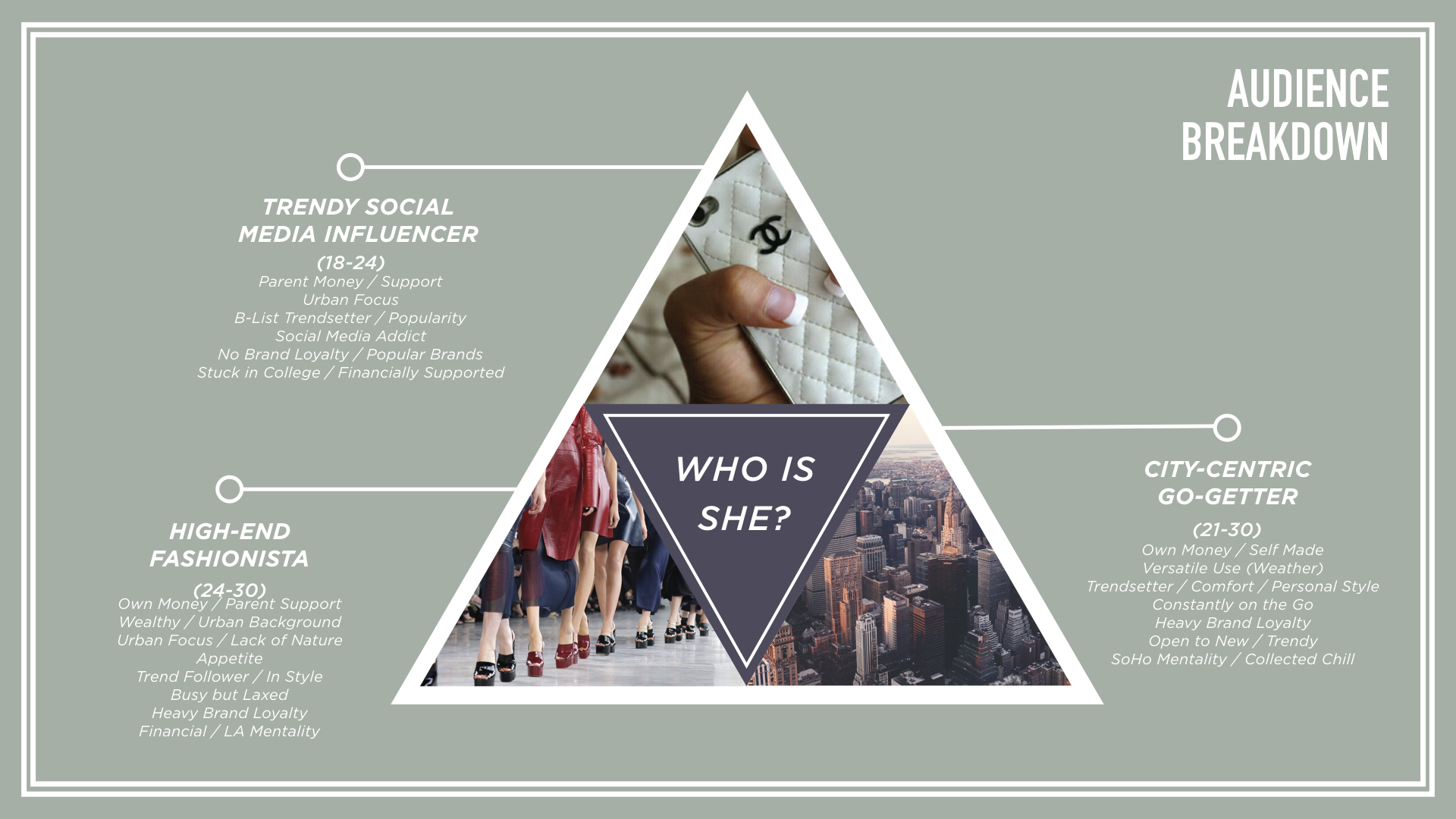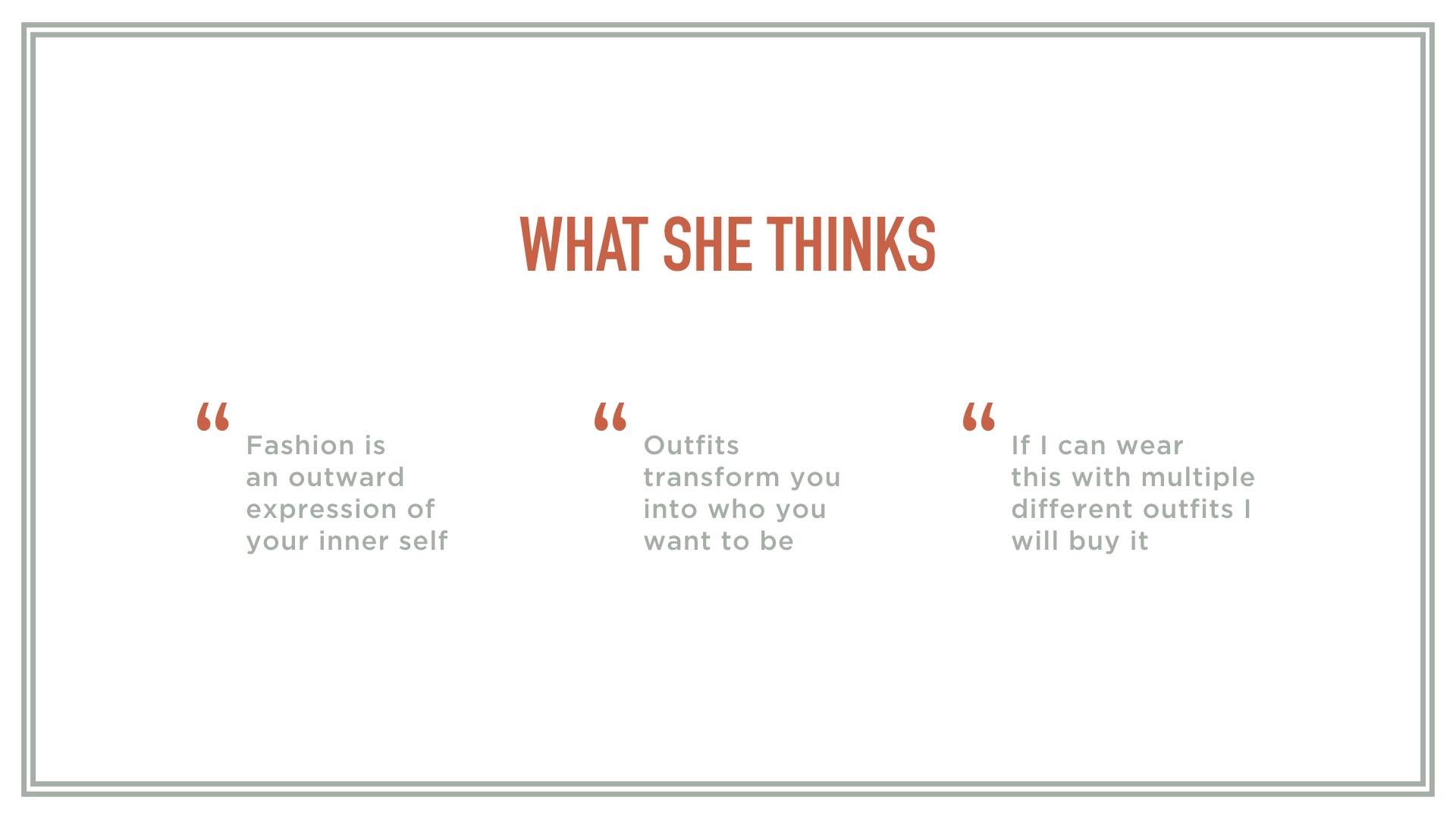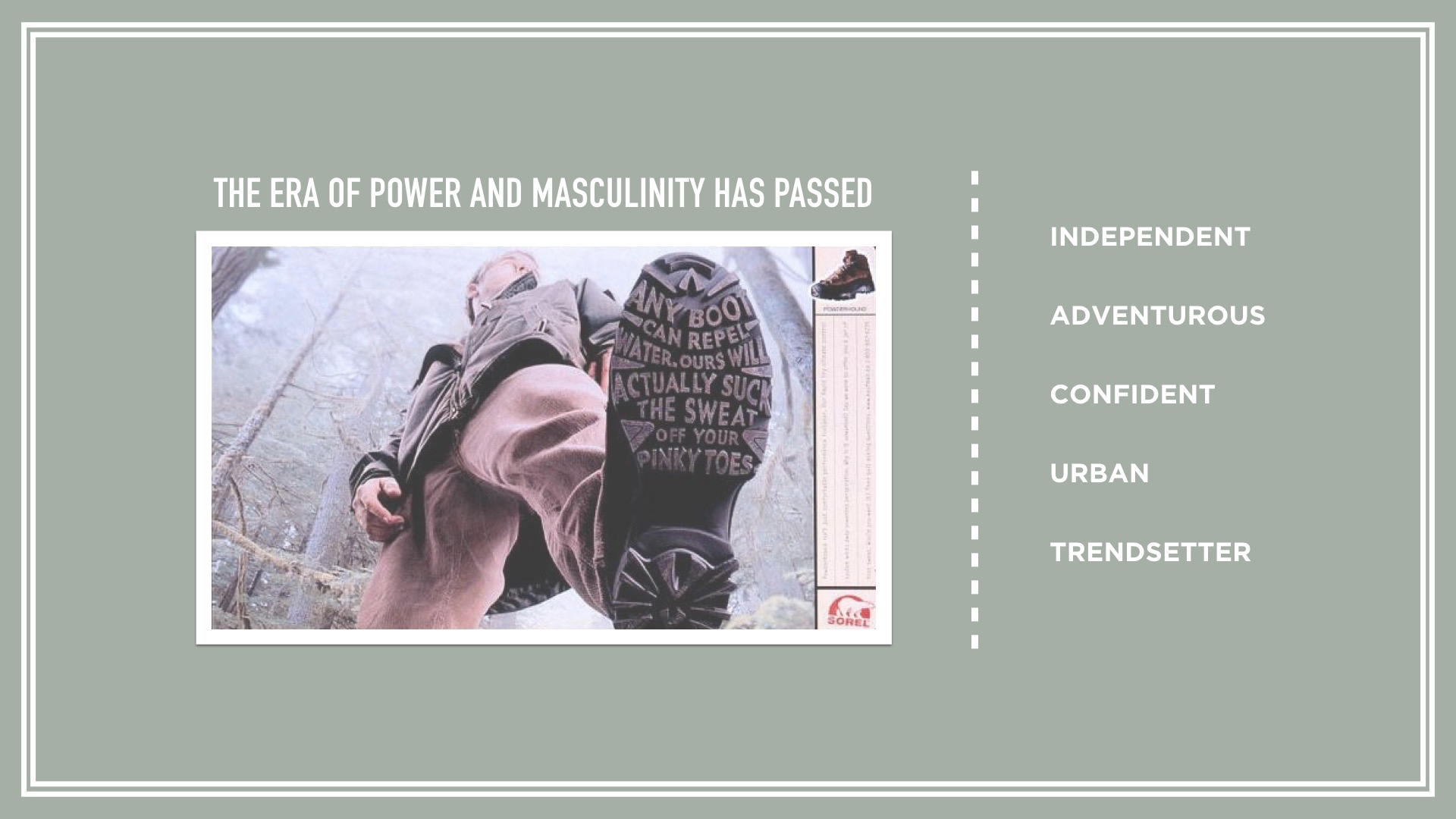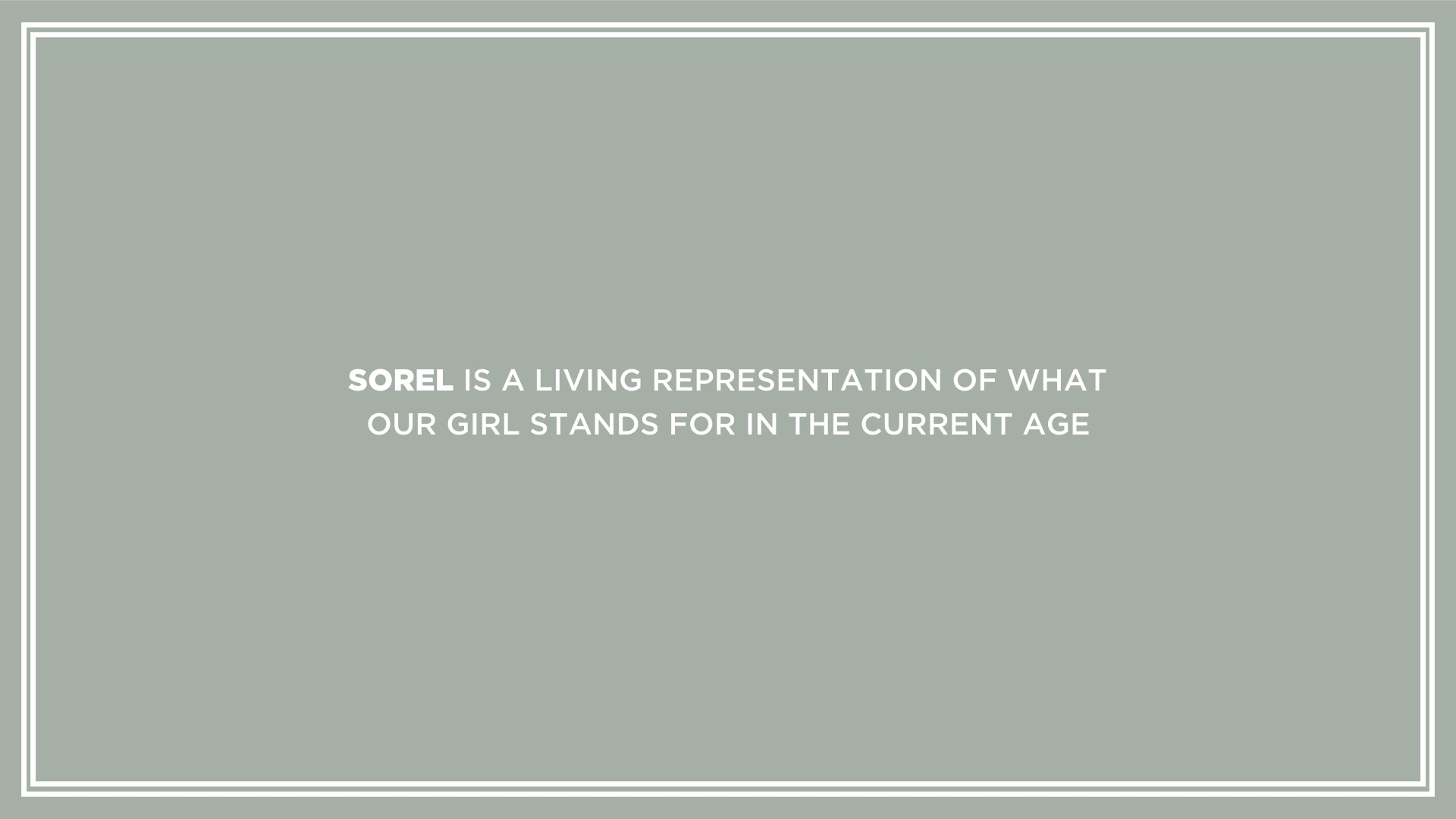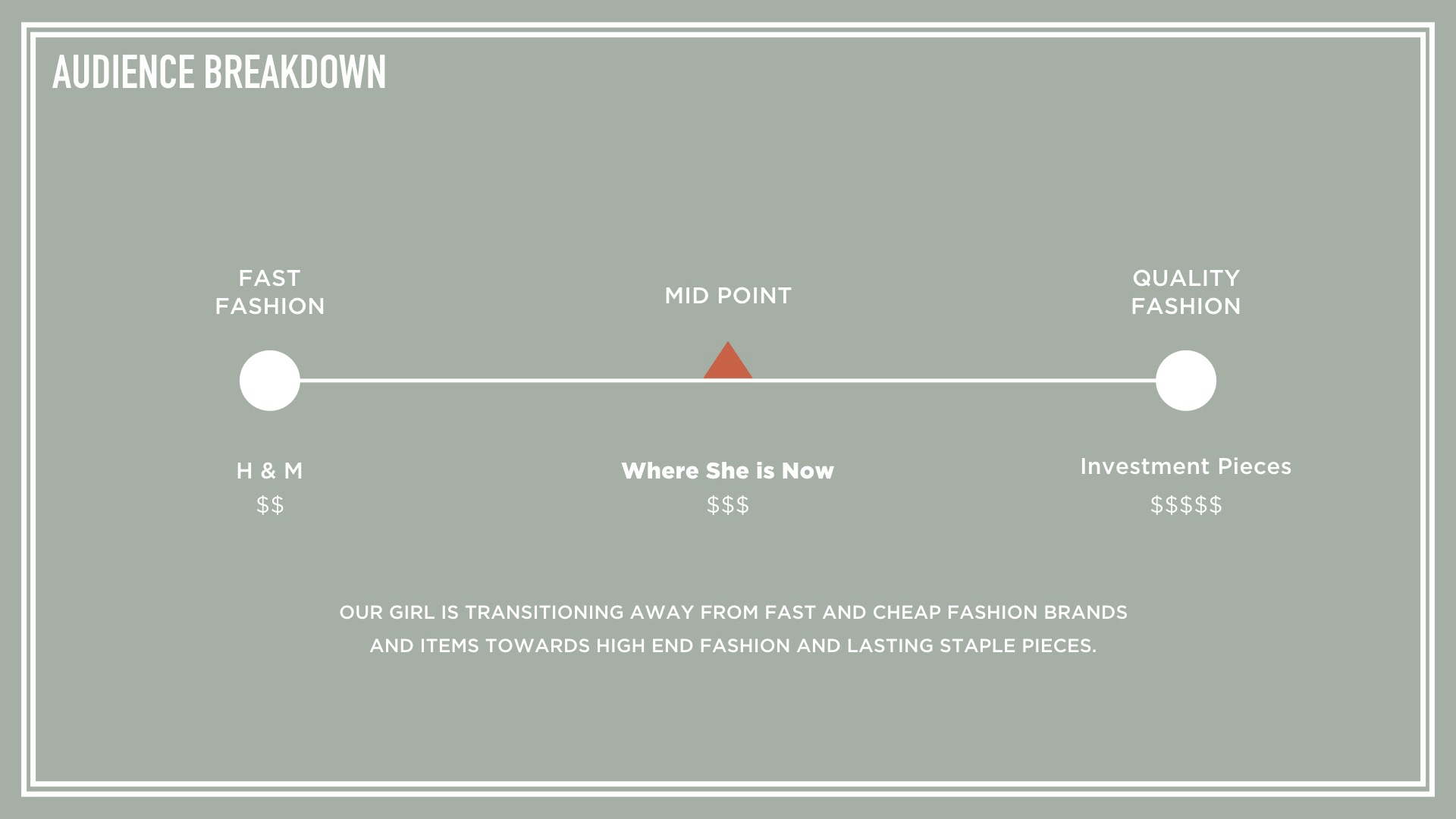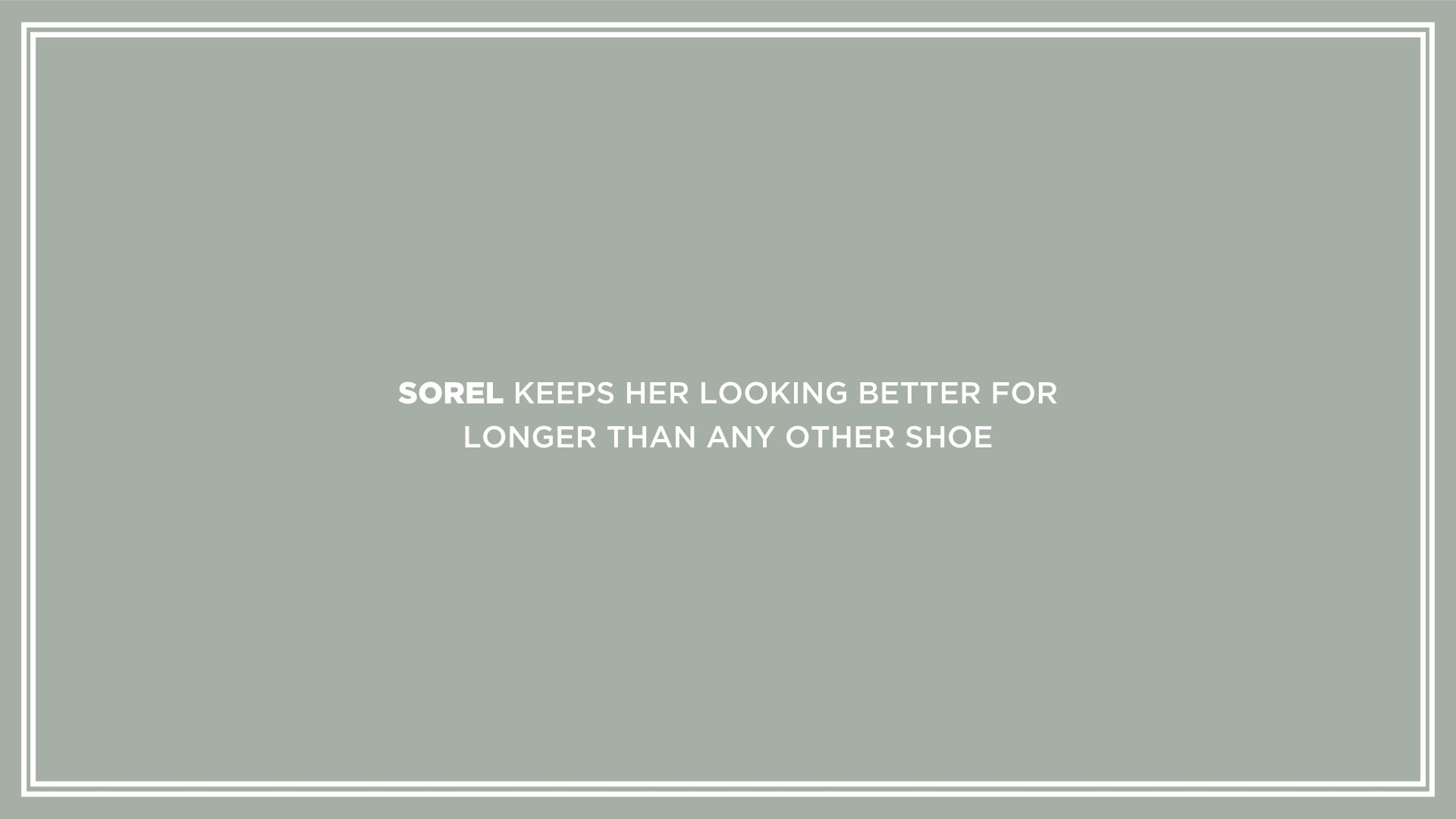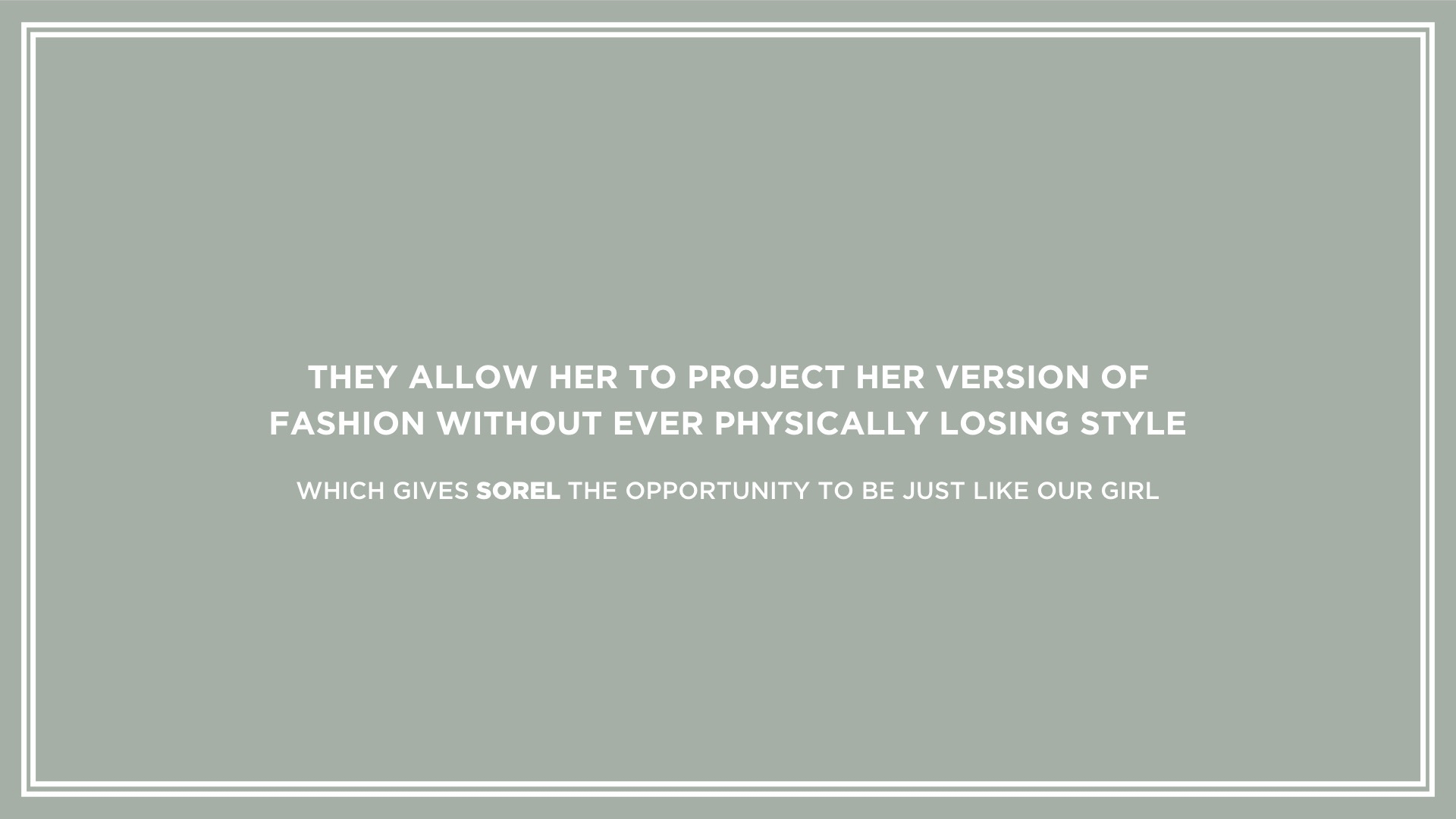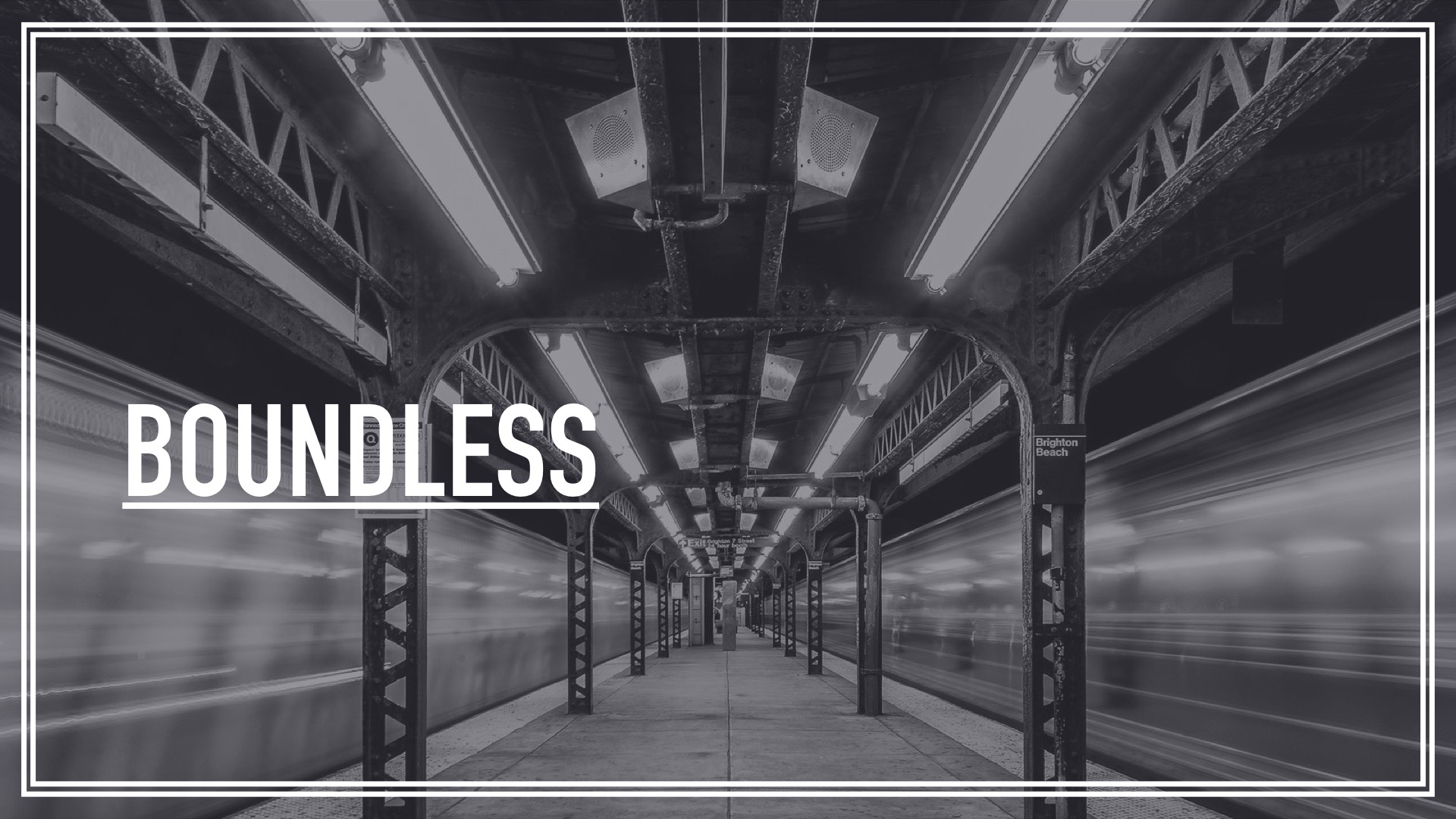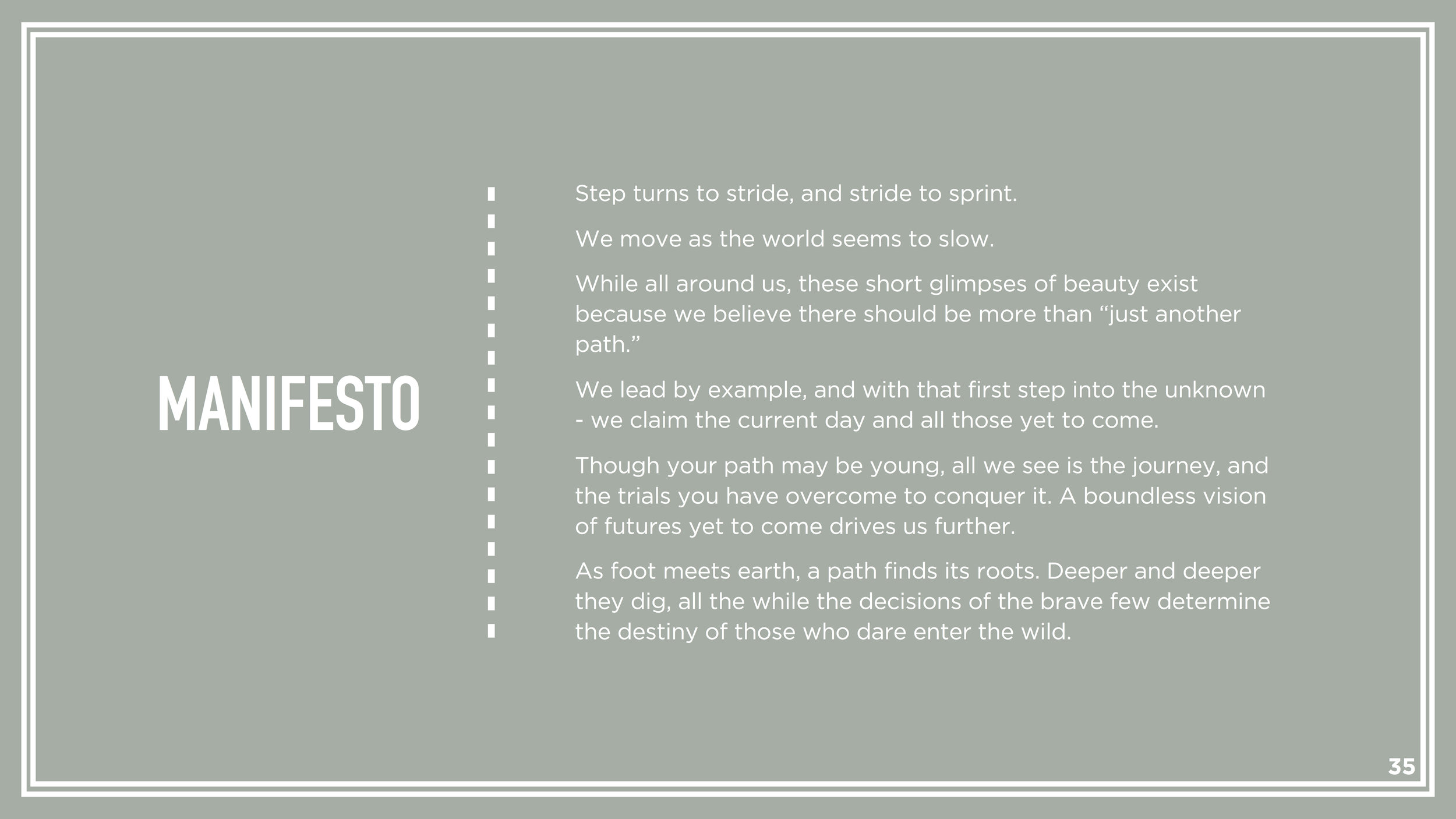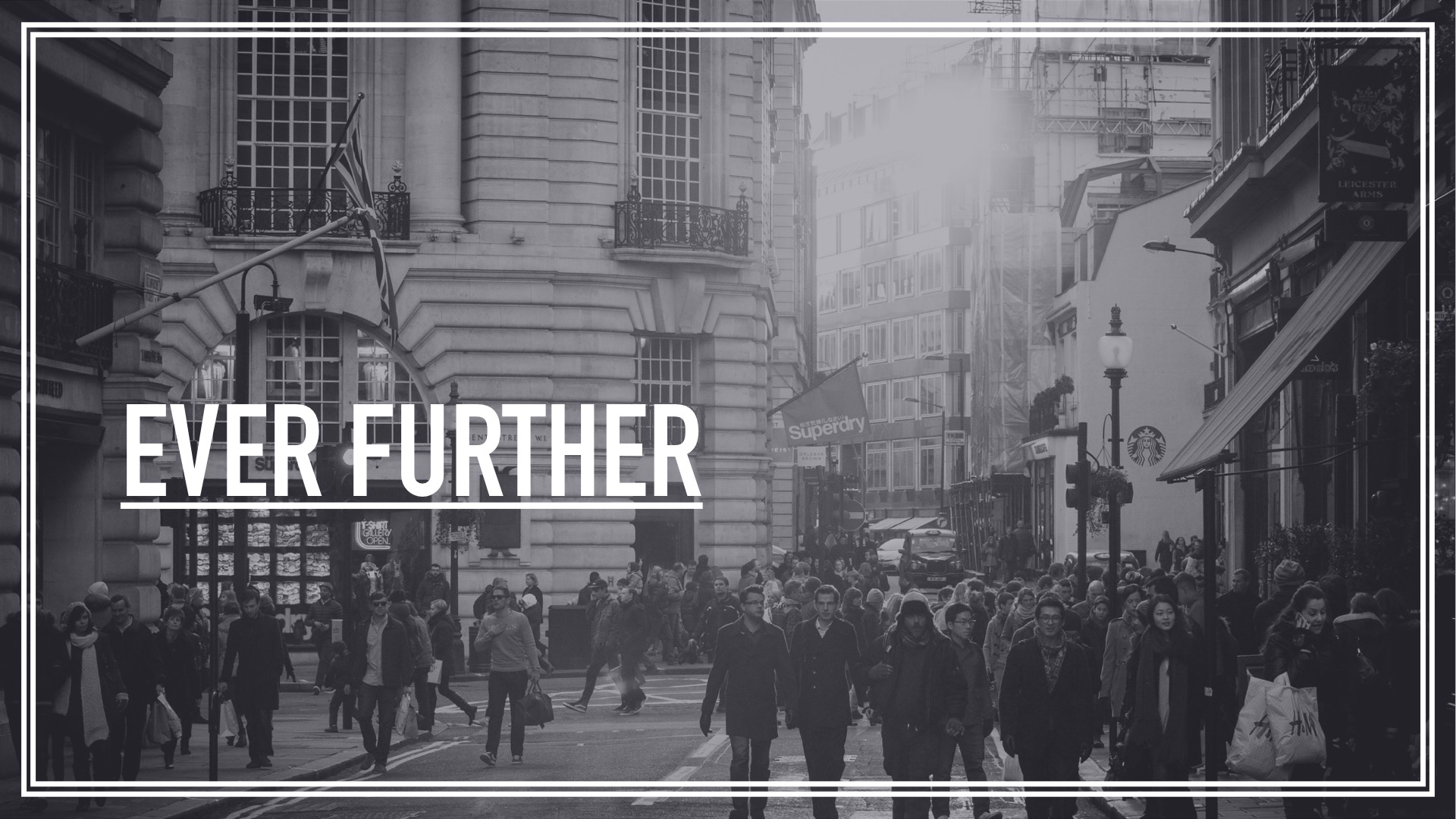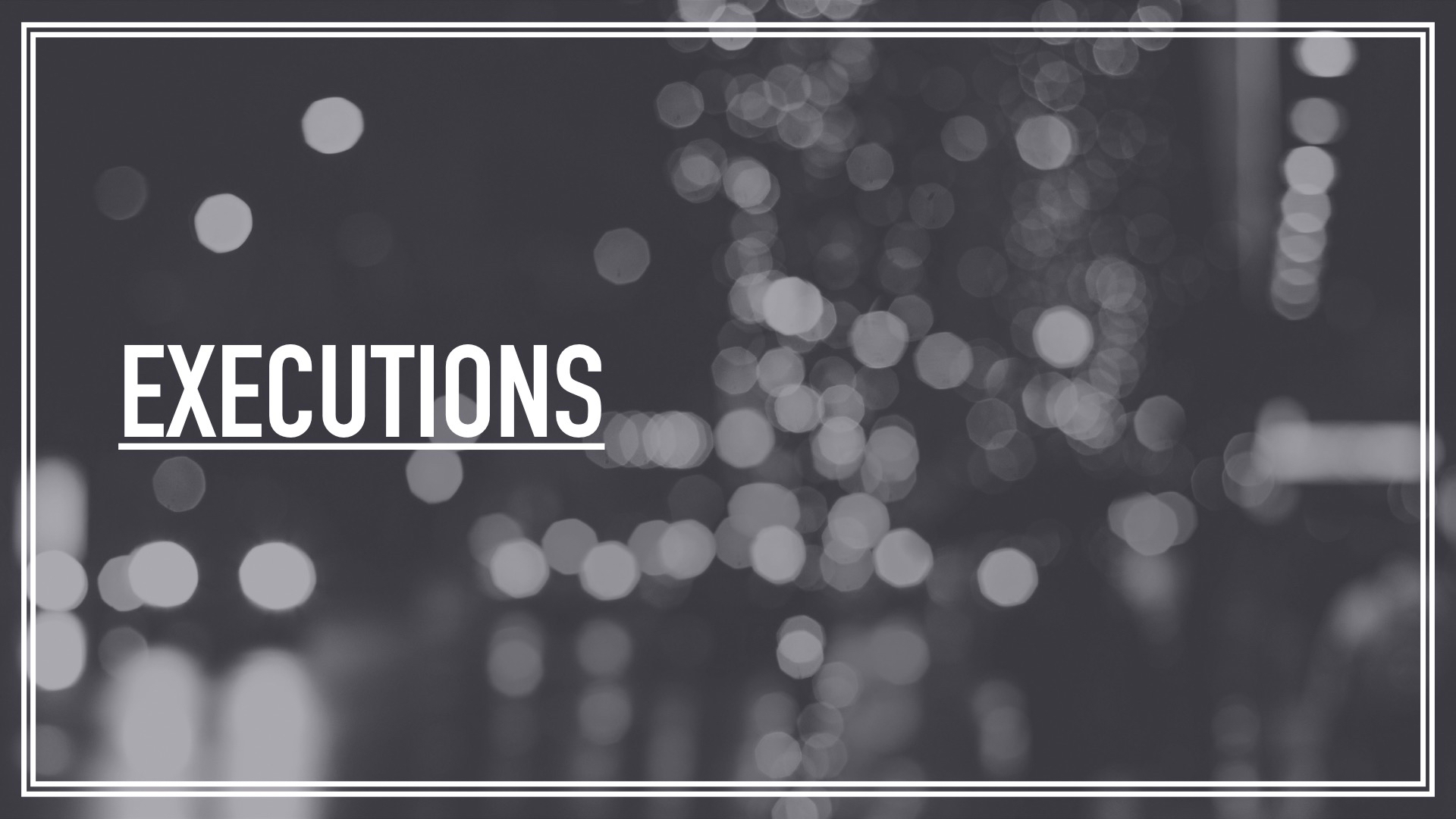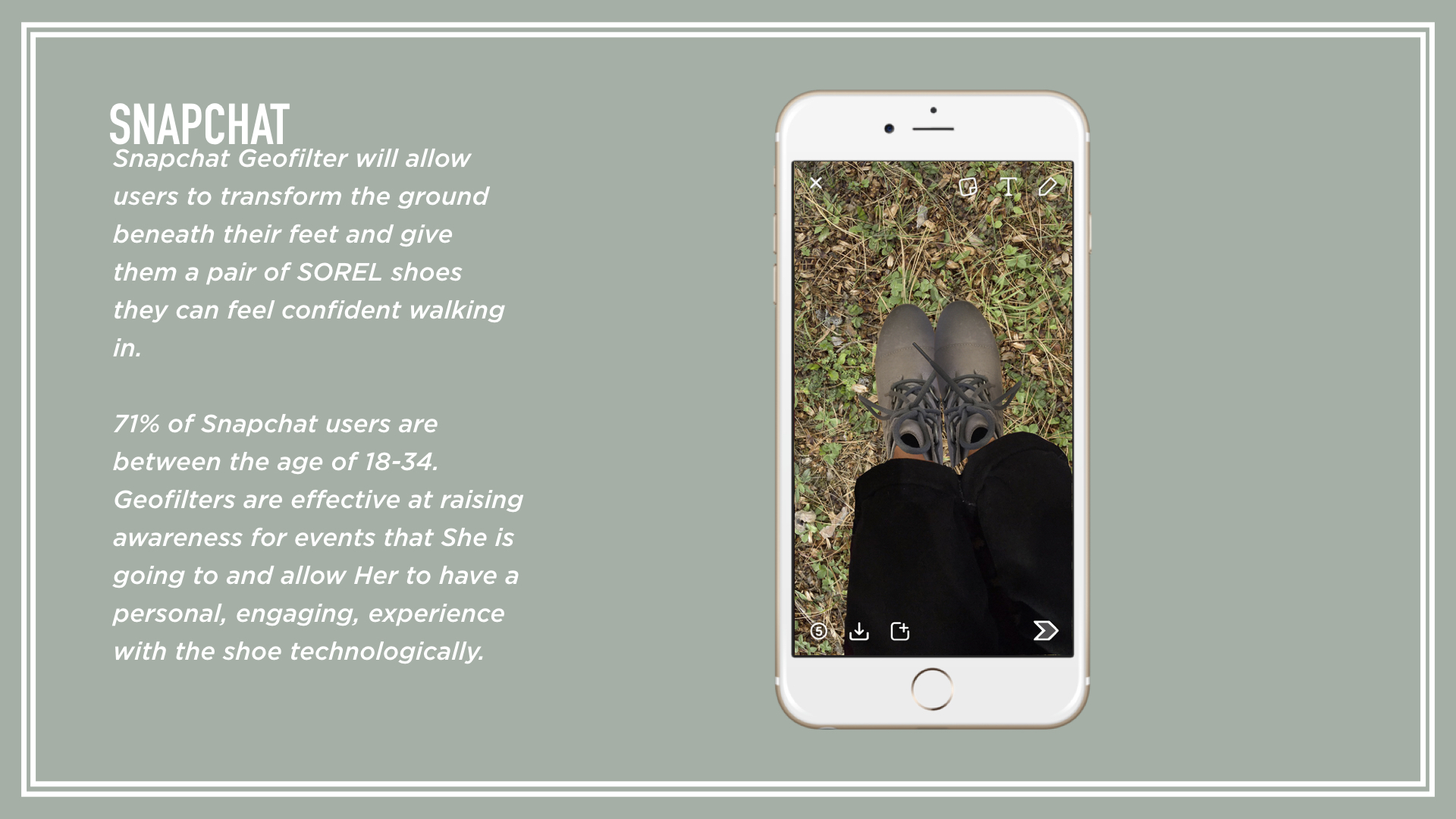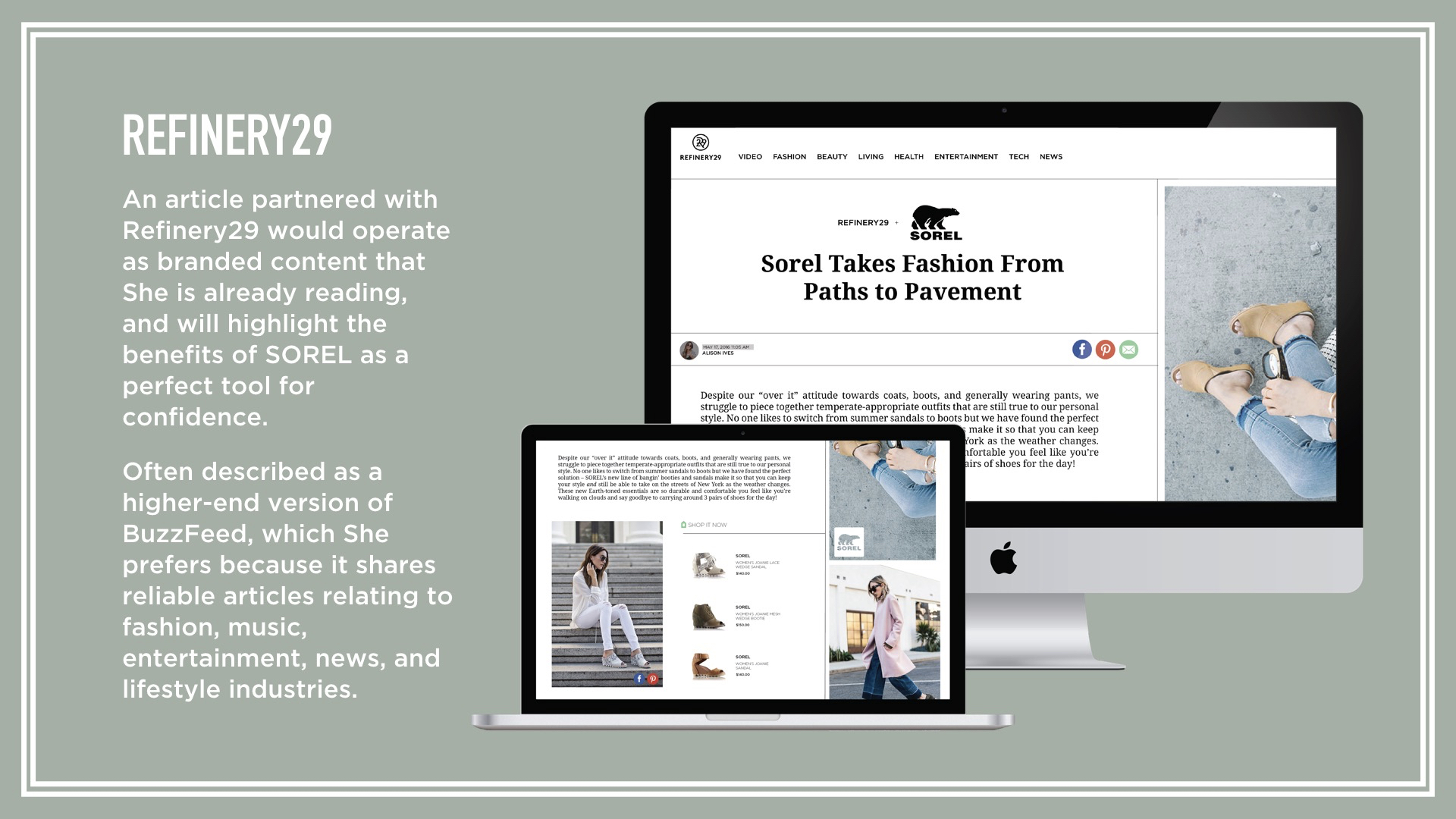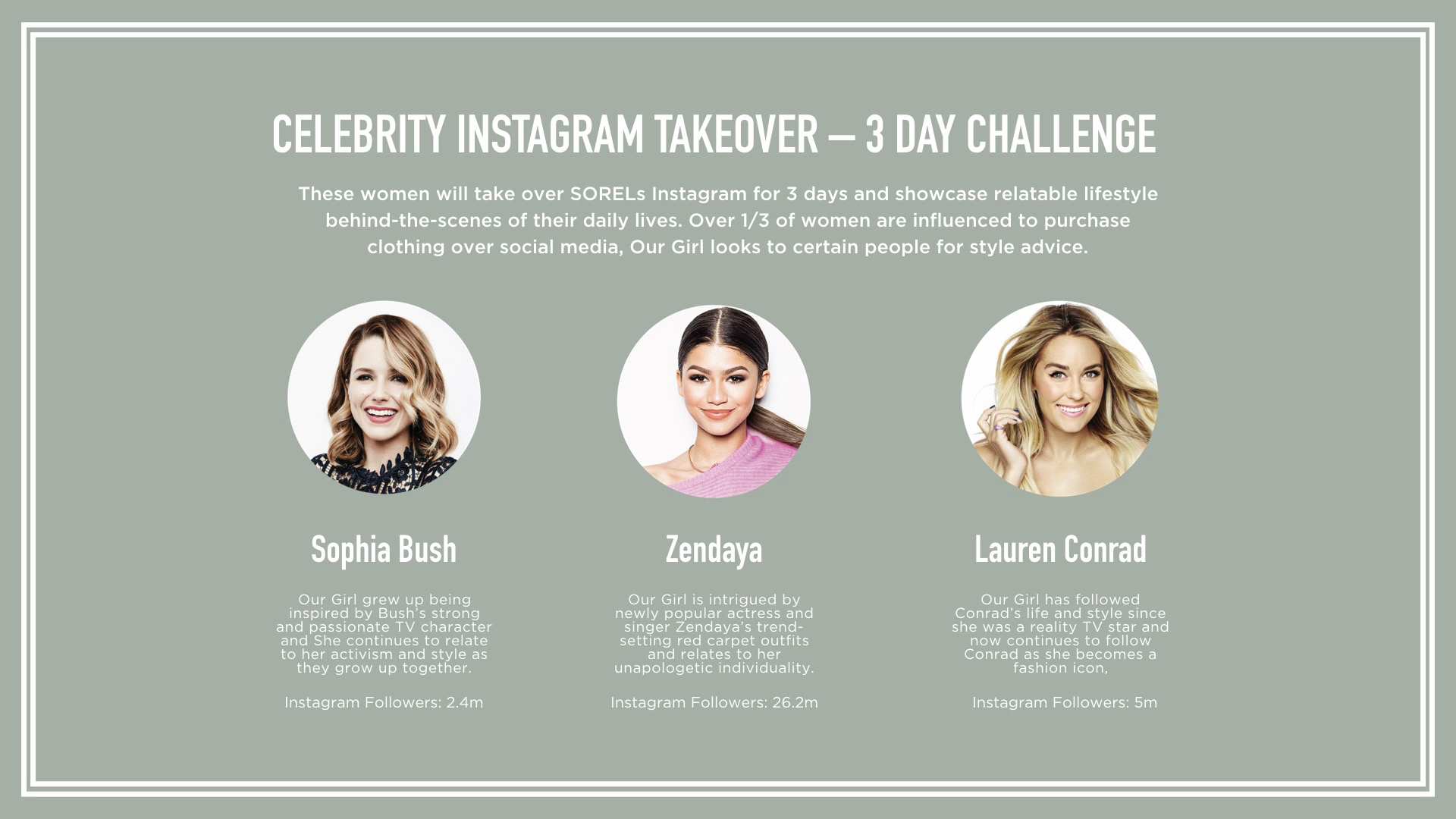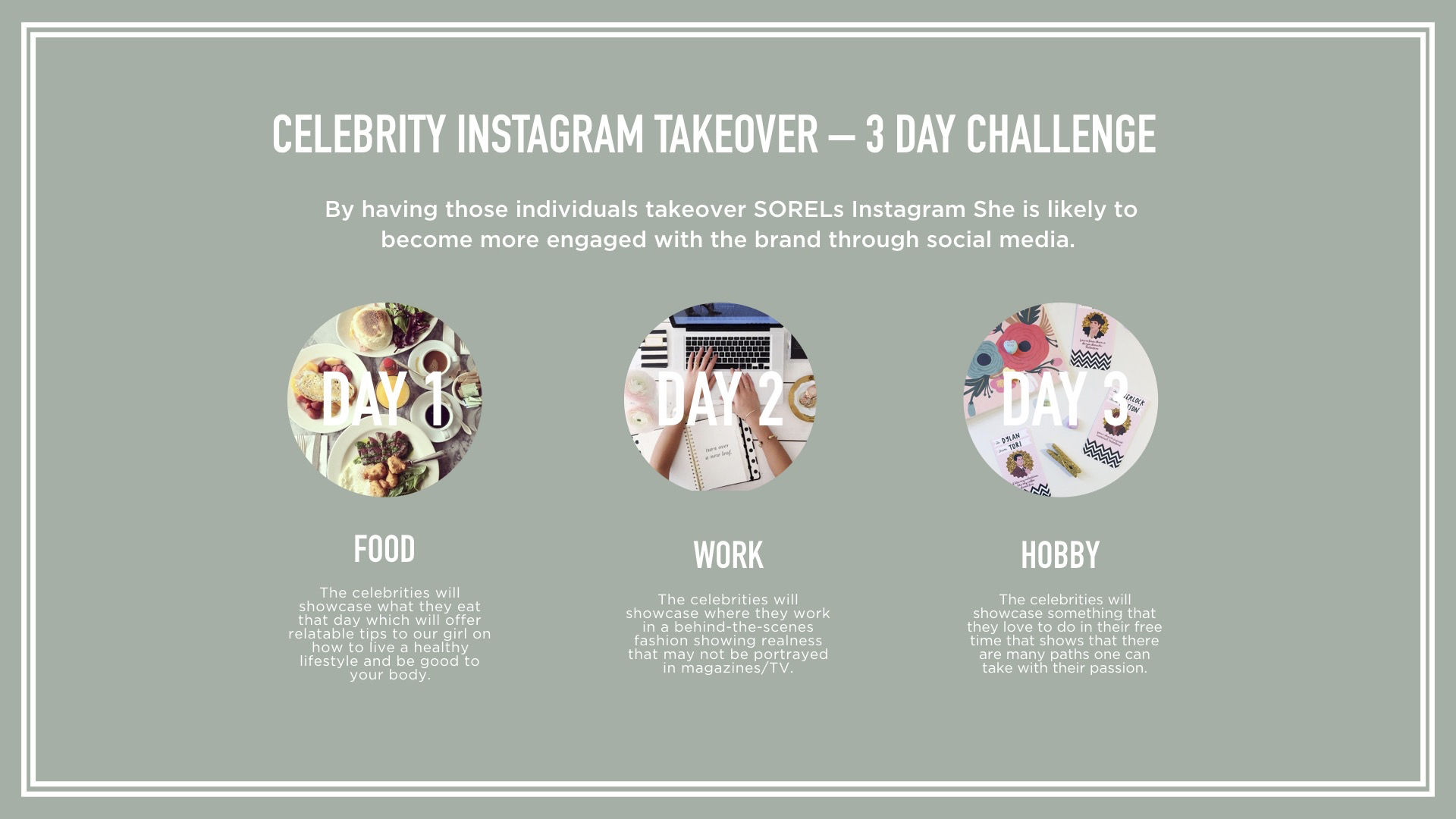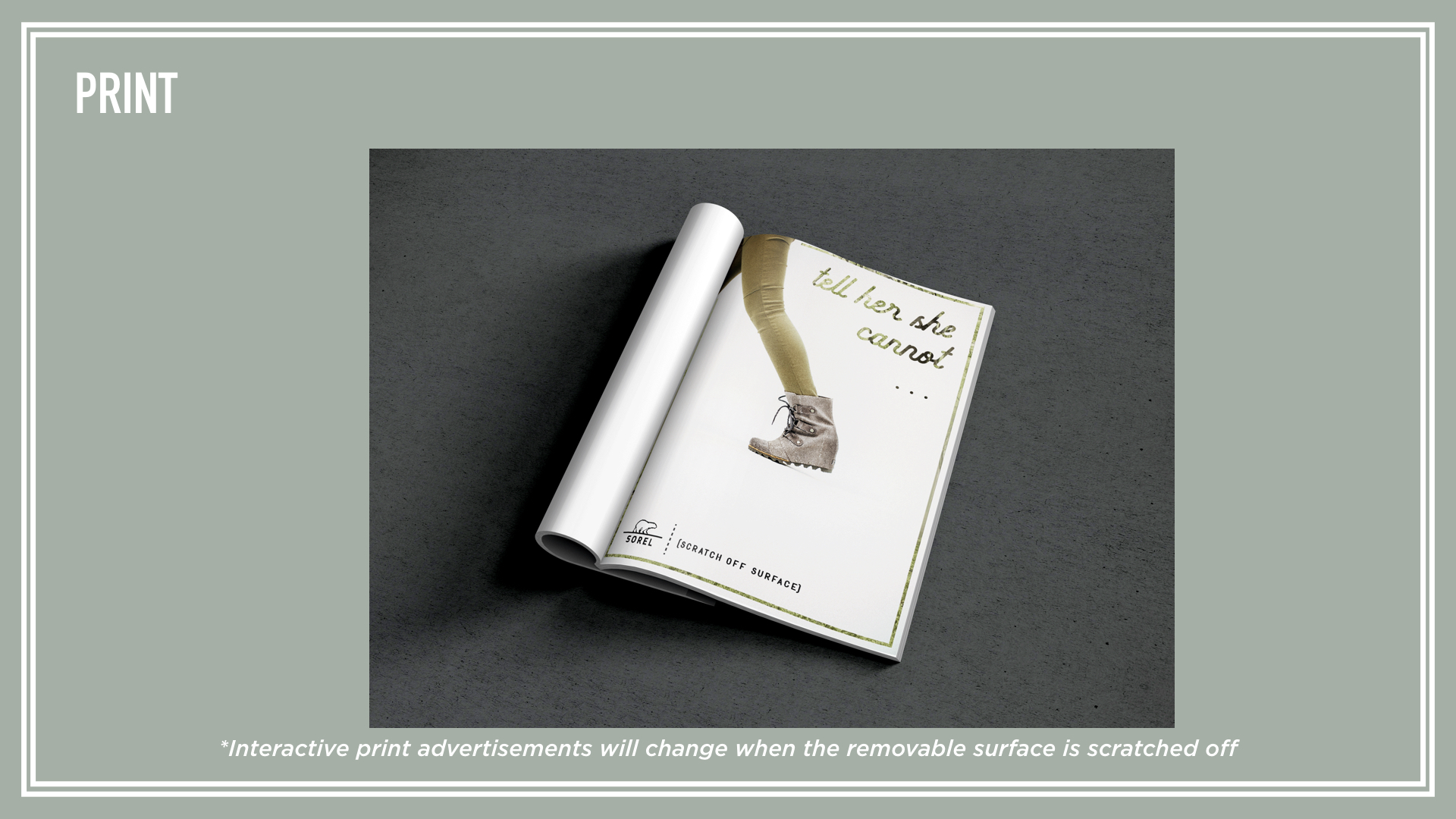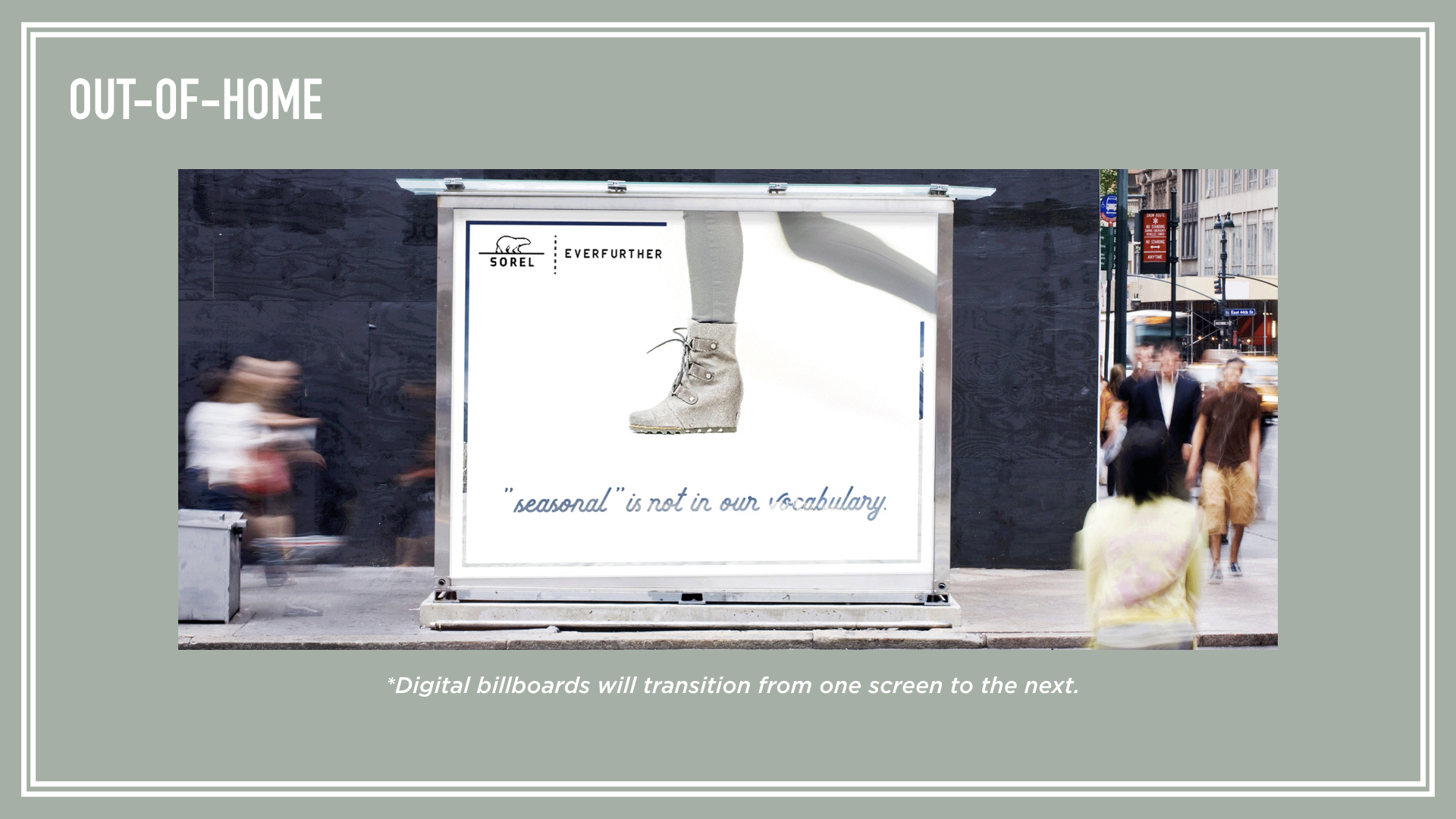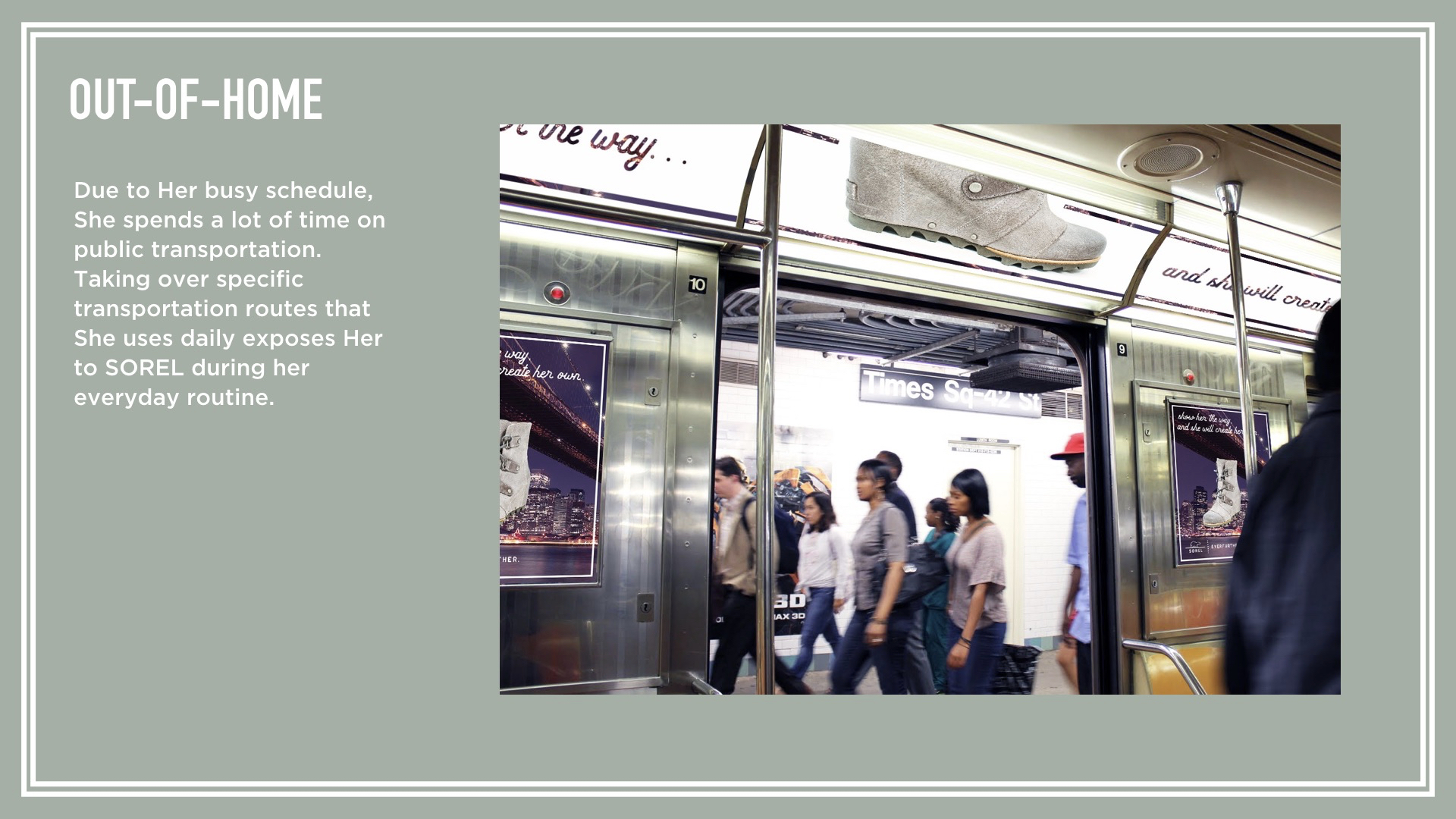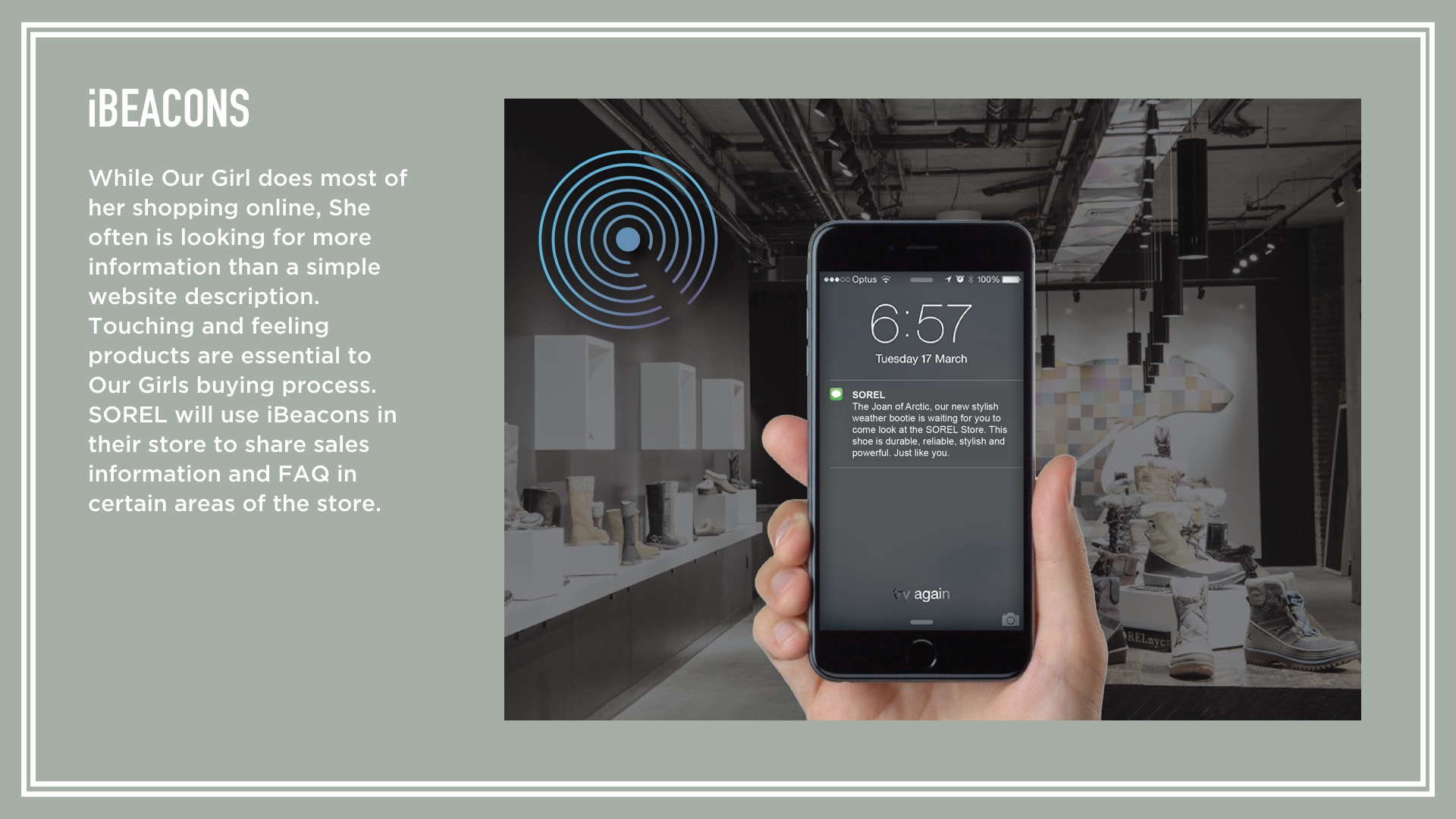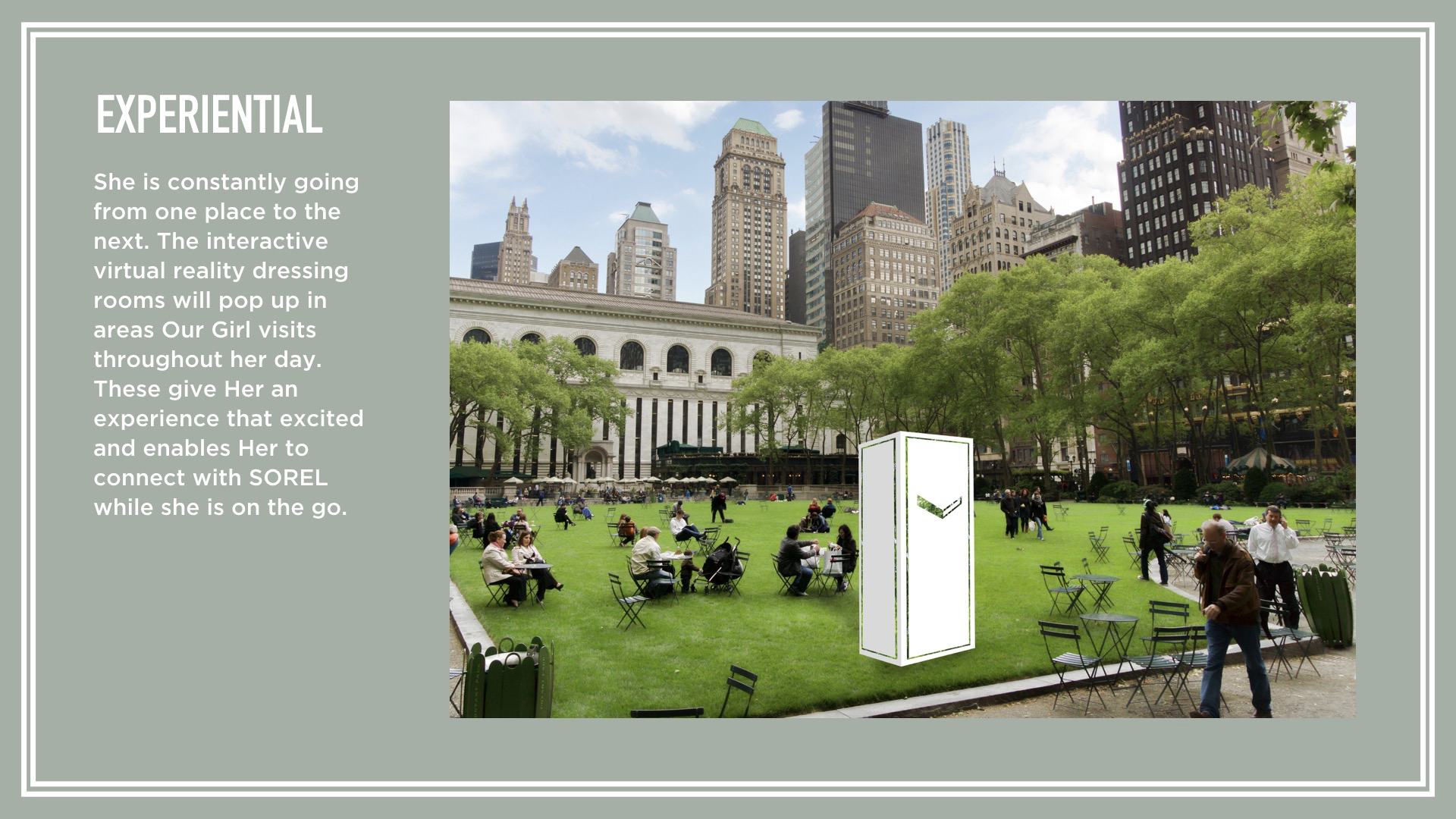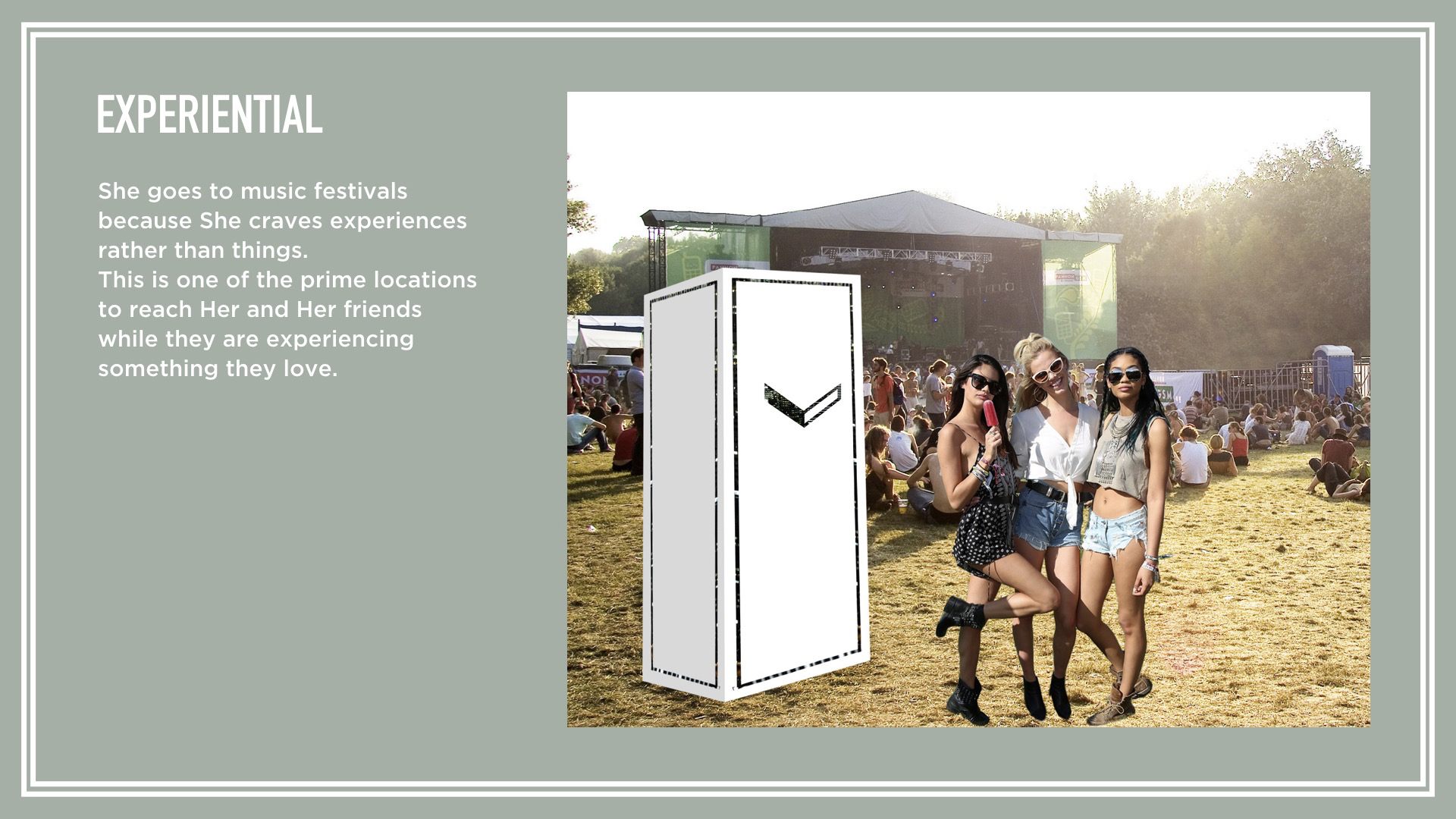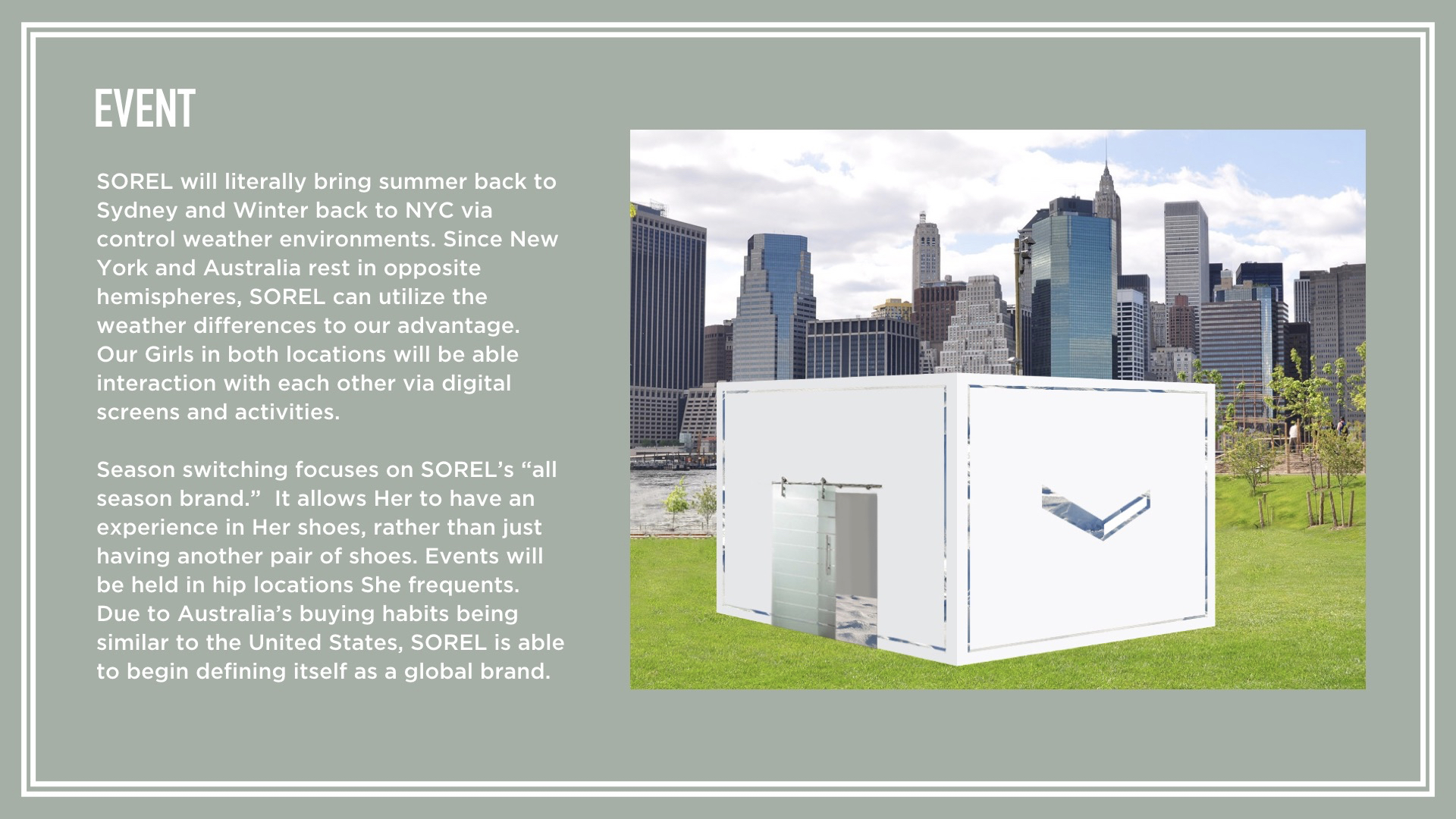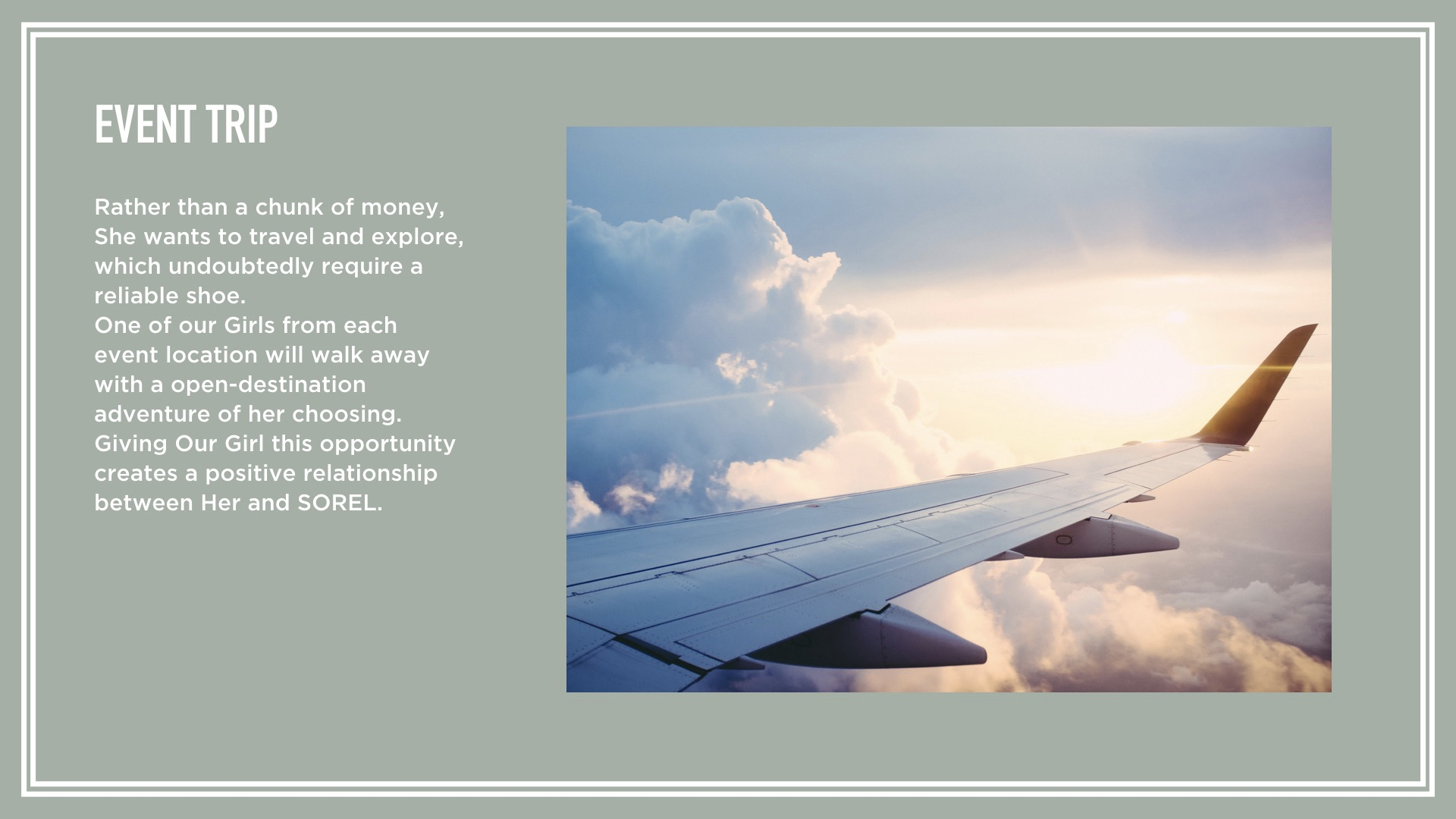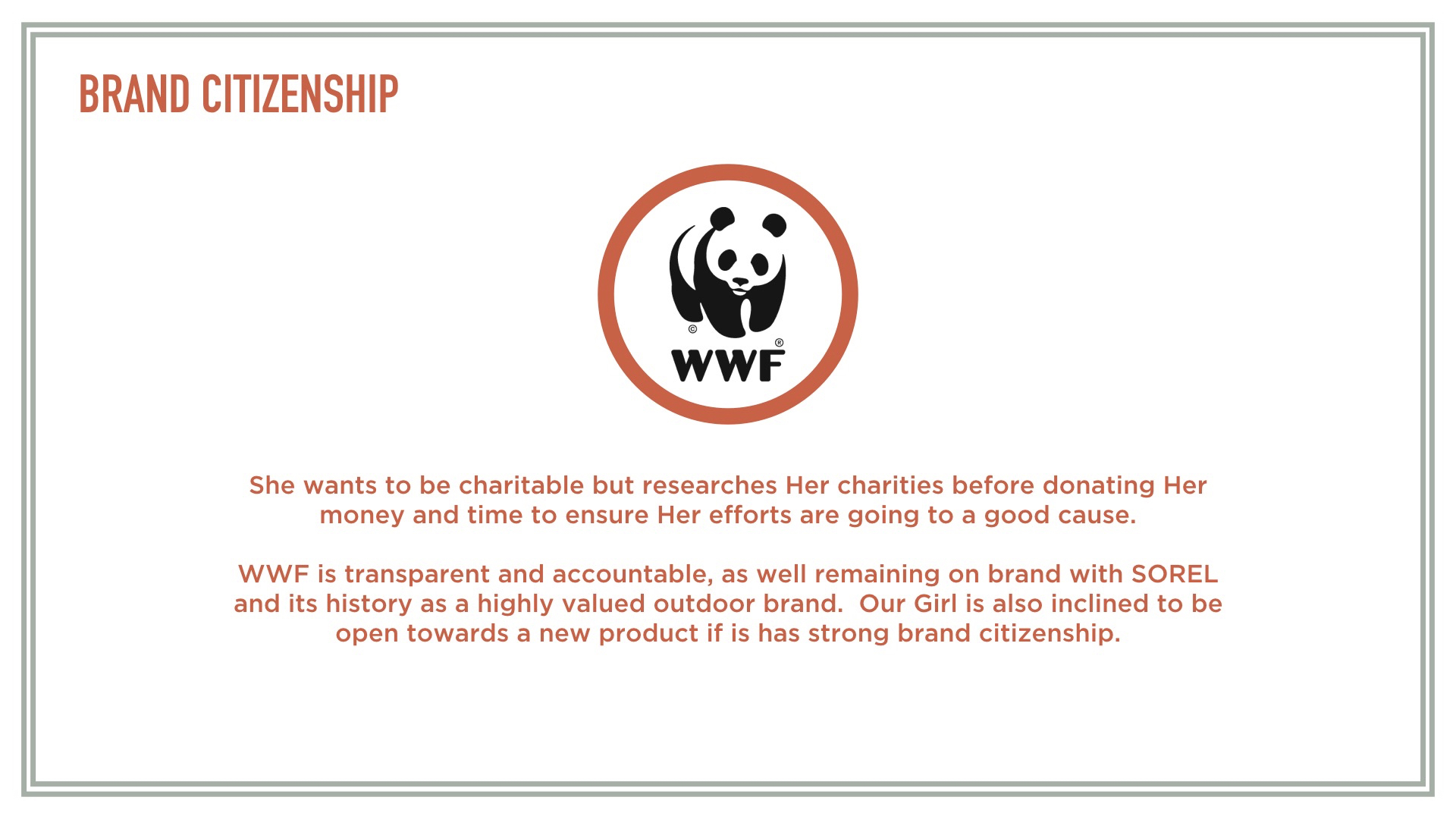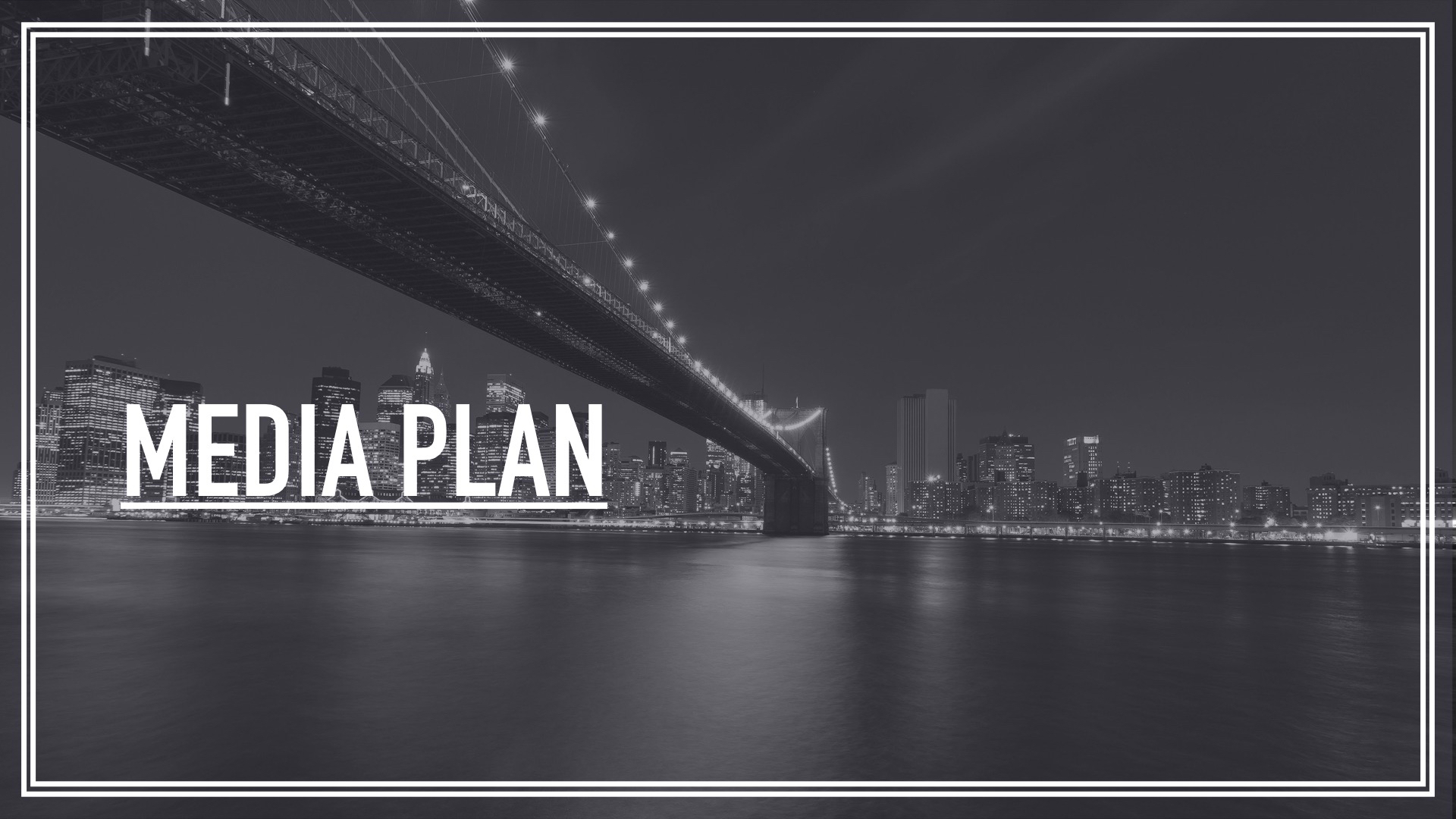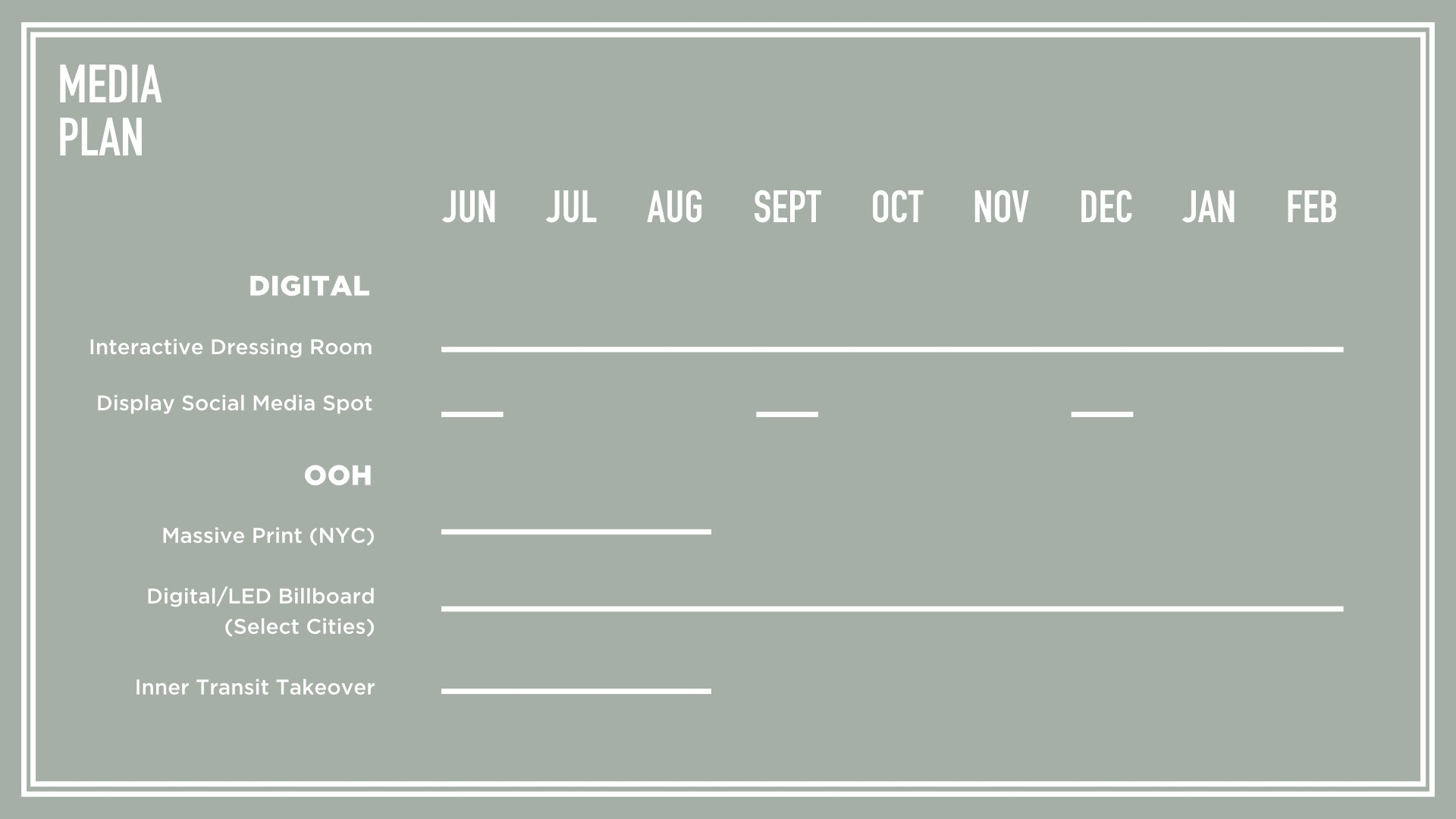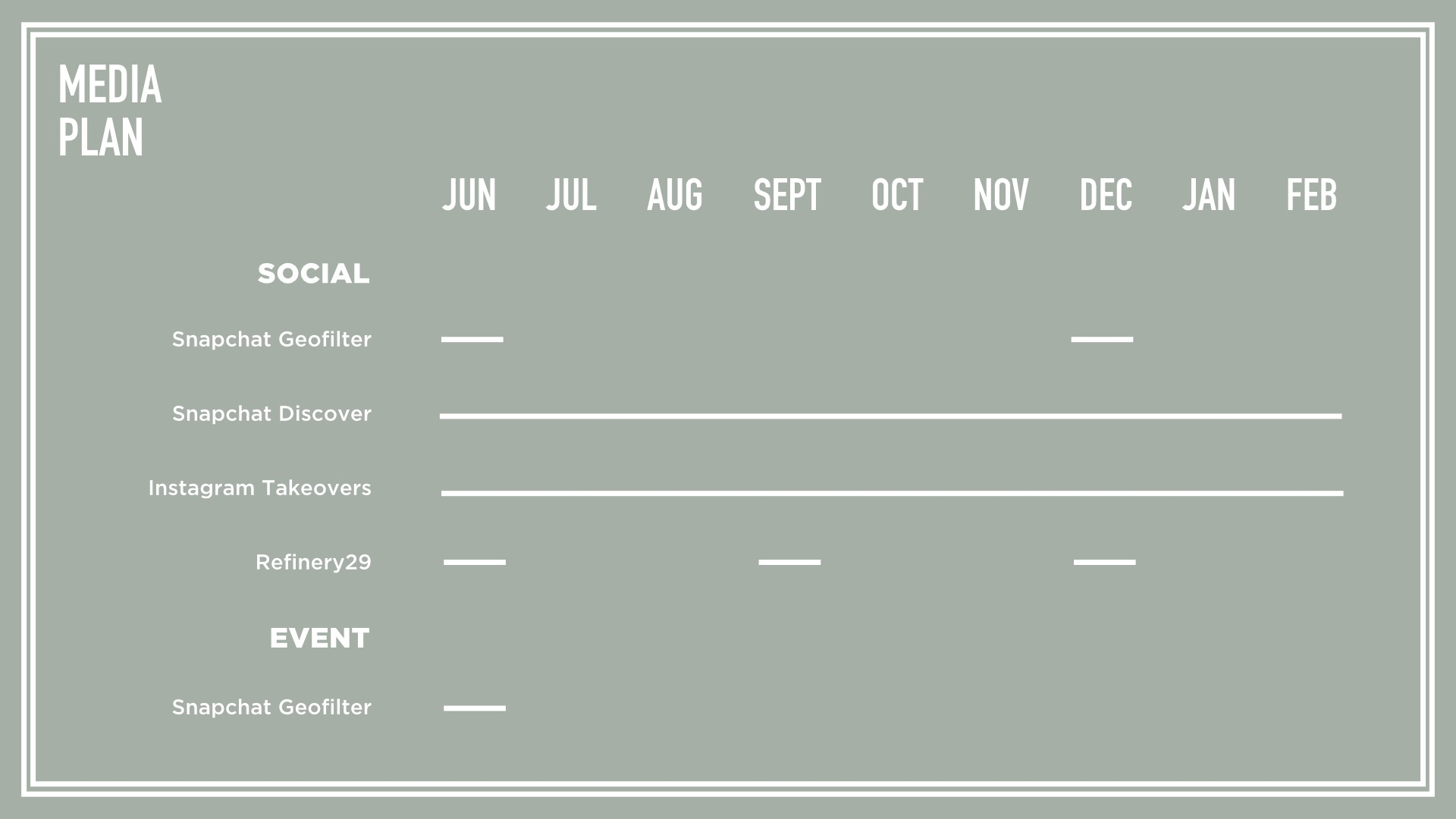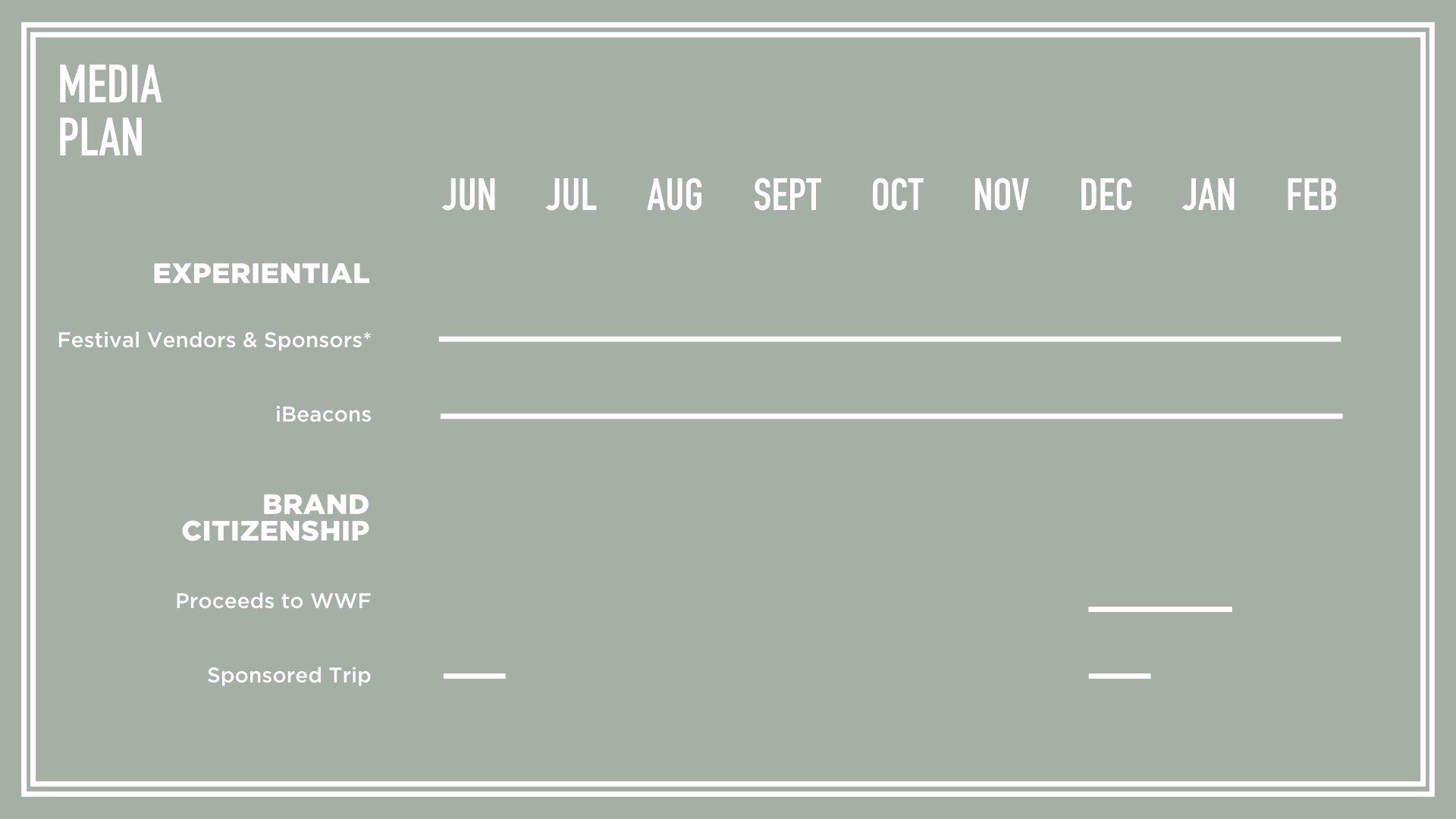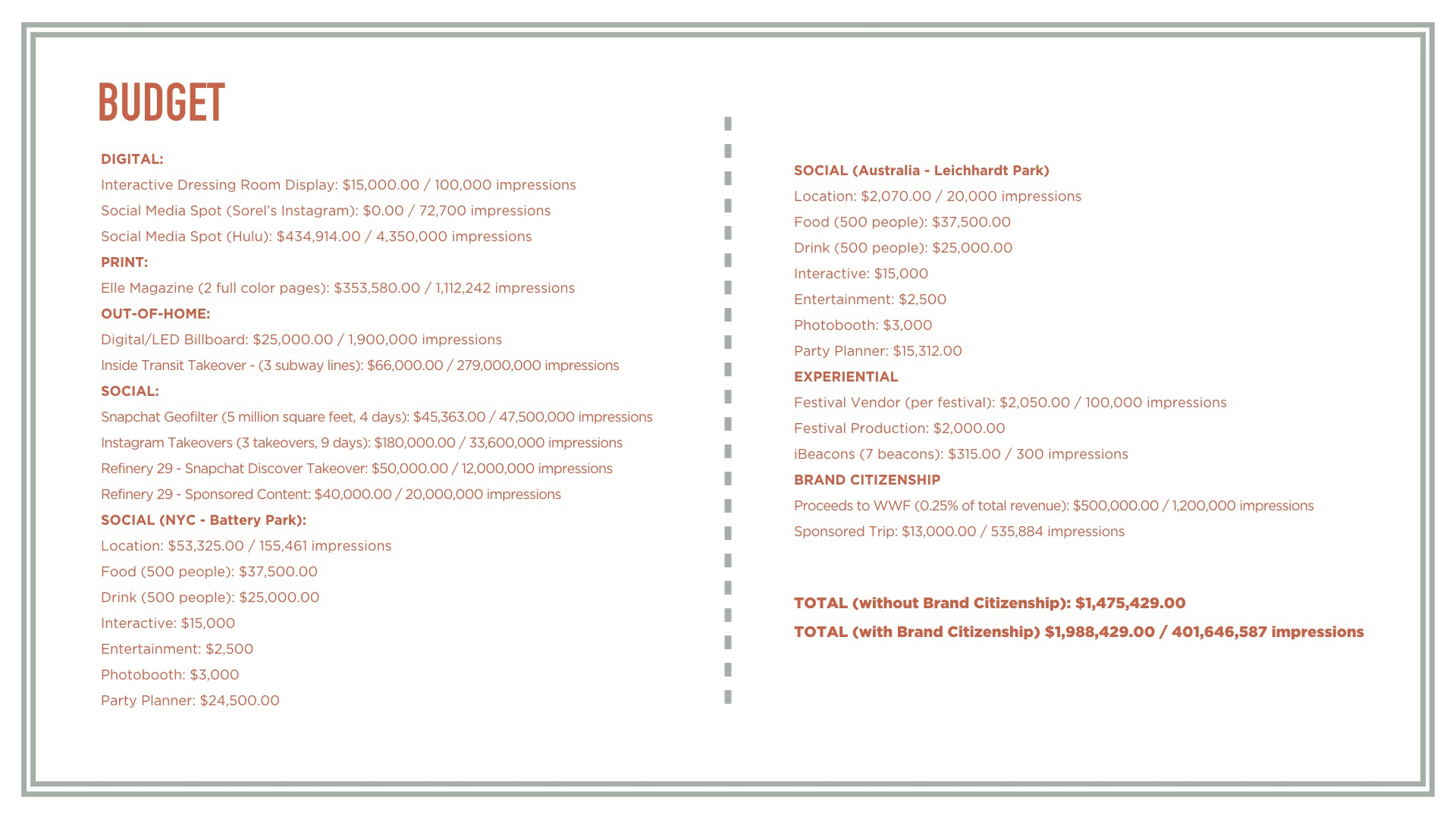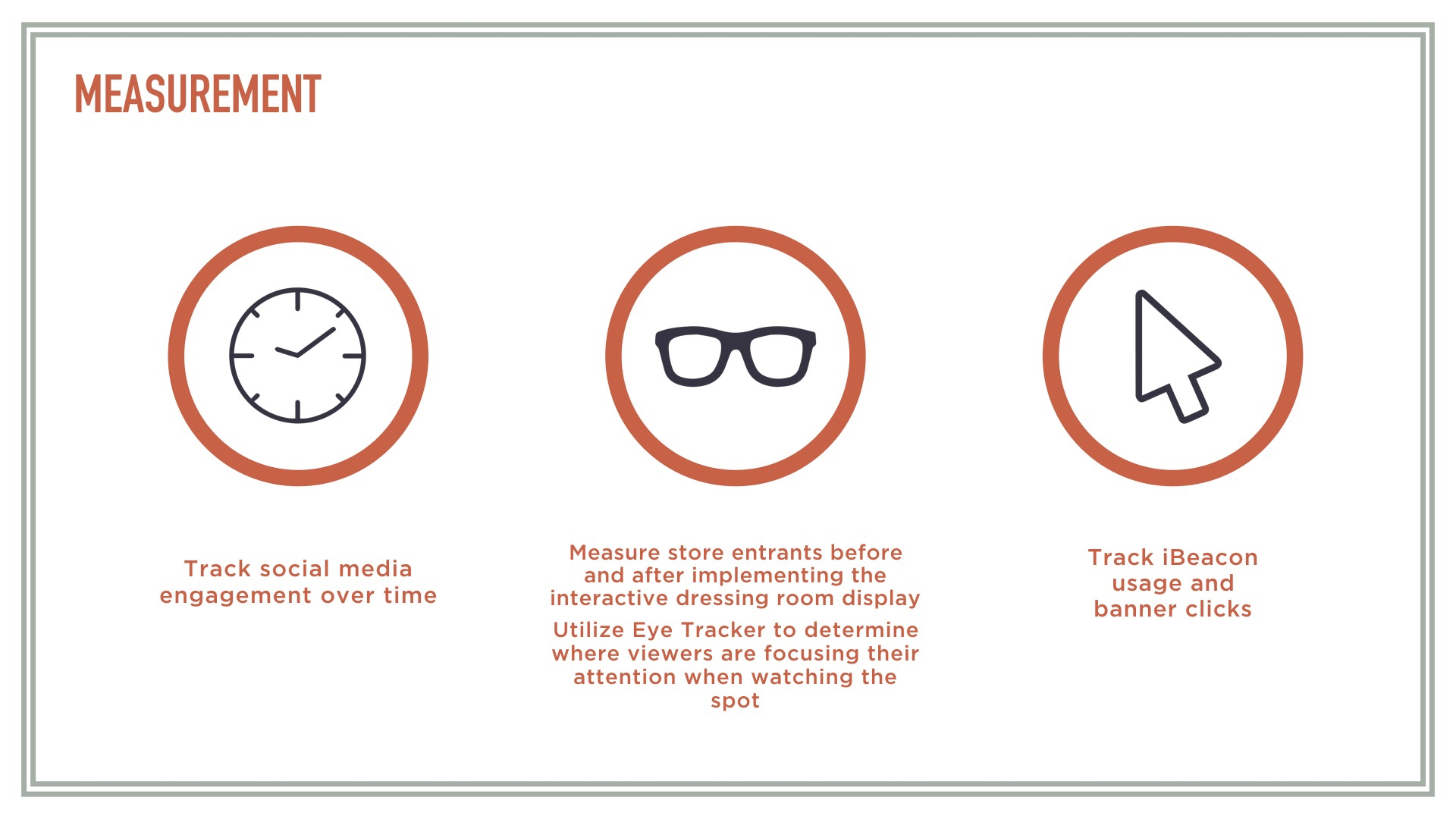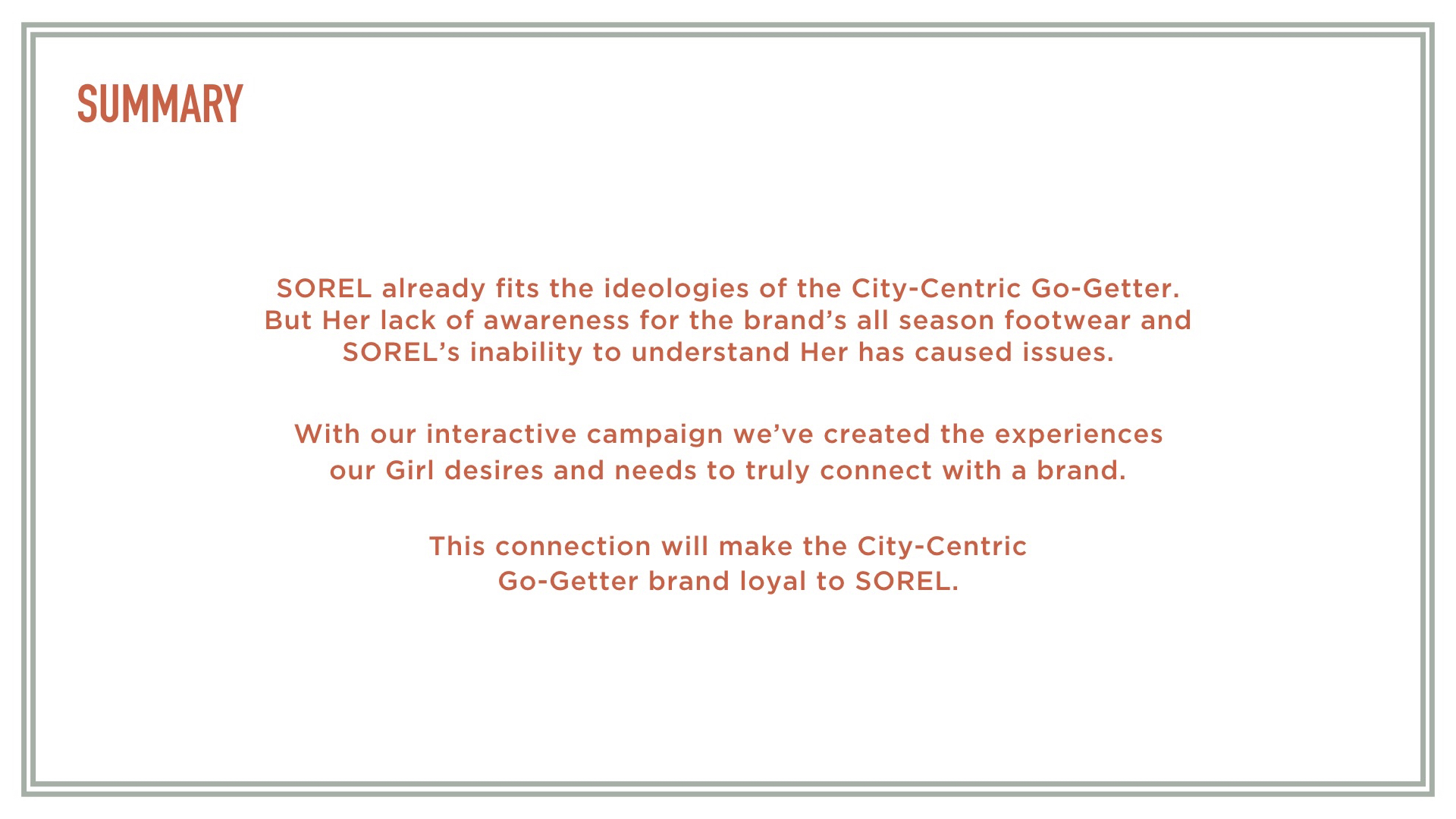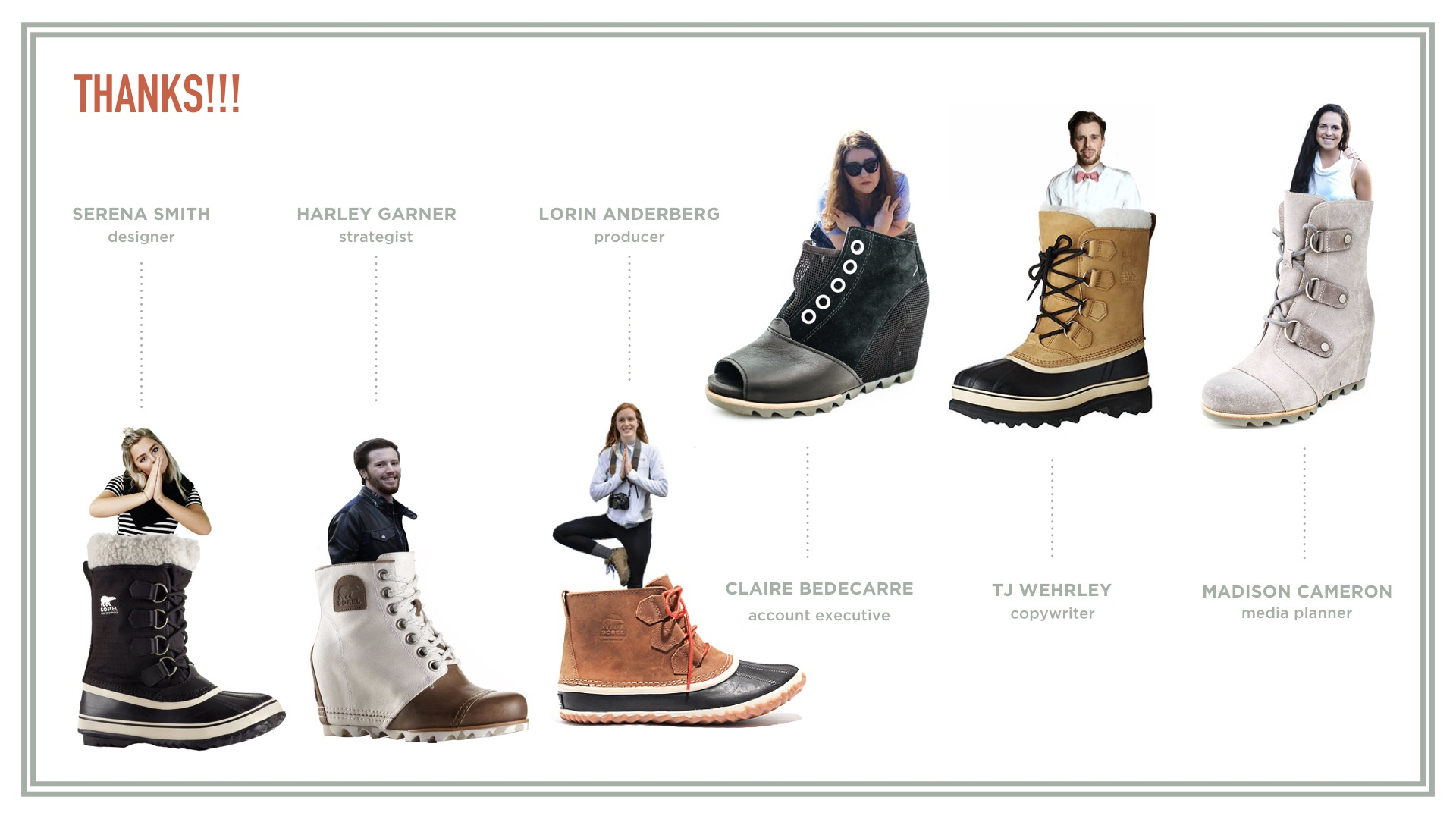 Native advertising and influencers leveraging via Refinery 29
Virtual Reality Dressing Rooms